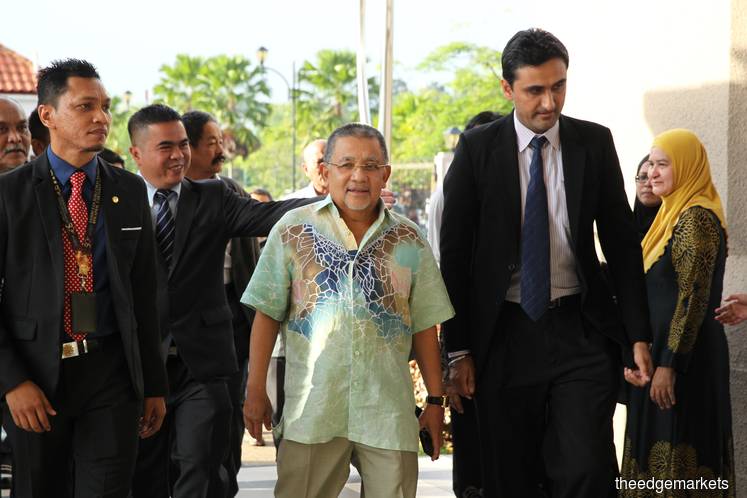 KUALA LUMPUR (Dec 14): Former Felda chairperson Tan Sri Isa Samad was this morning charged at the Sessions Court in Kuala Lumpur is relation to Felda's purchase of its hotel in Kuching.
The former Negeri Sembilan menteri besar was charged with one count of criminal breach of trust (CBT) and nine counts of accepting kickbacks worth more than RM3 million.
The CBT charge is under Section 409 of the Penal Code, while the graft charges are under Section 16 of the MACC Act which is punishable under Section 24 of the same Act.
Isa was charged with CBT with regards to the purchase of the Merdeka Hotel & Suites in Kuching for RM160 million without the approval from the Felda board of directors.
He claimed trial before Sessions judge Azura Alwi.
-More to follow-