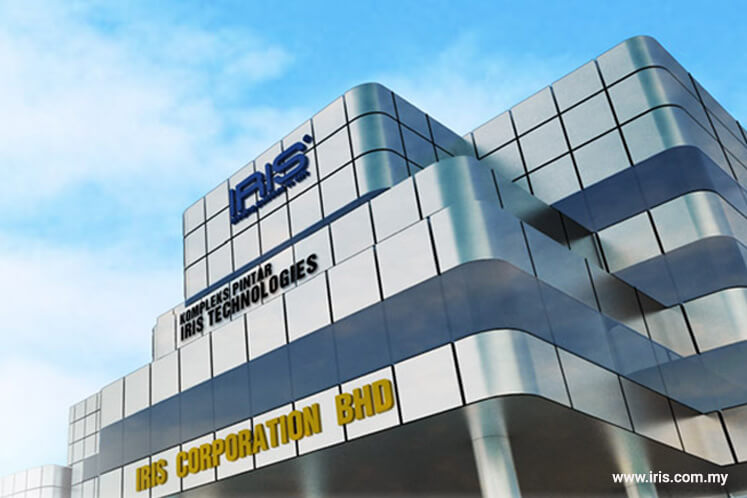 KUALA LUMPUR (April 21): Trusted identification (ID) company Iris Corp Bhd will be partnering Norwegian biometrics company Zwipe to look into the potential for biometric smartcard applications in Malaysia.
Iris co-founder and technical adviser Chas Yap said the two parties will look at possible ways the two companies can work together to promote the technology in Malaysia.
"Iris has been in trusted ID for over 20 years and our facilities are all geared towards trusted ID. Zwipe, on the other hand, is pure payments and they're an IP company as well. We are looking towards a future where we merge finance and ID together," he told a media briefing today.
He said there are some similarities between the manufacturing of the biometric cards and the manufacturing of the components for ID cards and passports, which Iris currently does, but added that Iris will need further investments to upgrade its manufacturing capabilities.
"Principally, we will need to invest in equipment. This is a new form of processing technology, and we need advanced equipment. We might also need to invest in resources, depending on the joint efforts we are going to develop," said Yap.
Zwipe chief executive officer Kim Humborstad said the two parties will look at ways to bring the new technology into the market and potentially expand it beyond Malaysia as well.
"We're both working together in government identification and in the payments area, focusing not only on Malaysia but also other markets as well. As we speak today, we are figuring out the best possible way to take this out to market," said Humborstad.
Federal Land Development Authority (Felda), which holds a 21.33% stake in Iris through Felda Investment Corp Sdn Bhd (FIC), is positive on the partnership between the two companies.
Felda chairman Tan Sri Sharir Samad said the proposal will be discussed by the boards of both Felda and FIC to figure out the financing for the investments needed.
"Iris is currently undergoing its corporate restructuring, so we will certainly have to look at this new investment for this new business. We will bring it to the FIC board and Felda's as to how we will finance this new investment required," he said.
At 2.46pm, Iris shares were traded up 0.5 sen or 2.94% at 17.5 sen, with 27.33 million shares done. Its market capitalisation stood at RM404.86 million.