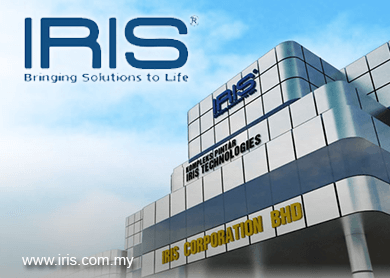 This article first appeared in The Edge Financial Daily, on September 23, 2015.
KUALA LUMPUR: Iris Corp Bhd expects to return to profit in its current financial year ending March 31, 2016 (FY16), after a single year of losses, its group managing director Datuk Tan Say Jim said, underpinned by its property development project in Papua New Guinea, projects in its core business of trusted identification division and income from its waste-to-energy incinerator in Phuket, Thailand.
The group slipped into the red in FY15, posting a net loss of RM20.59 million against a net profit of RM23.29 million in FY14. Revenue fell 1.55% to RM564.49 million from RM573.24 million in FY14.
However, it swung back into profit in the first financial quarter ended June 30, 2015 (1QFY16), with a net profit of RM693,000 compared to a net loss of RM2.55 million a year ago. This was despite revenue falling 13.8% to RM109.7 million in 1QFY16 from RM127.3 million in 1QFY15.
Tan said construction of the 290-villa project in Papua New
Guinea, which has a gross development value of RM300 million, is to start soon and is expected to be completed in FY16.
"We launched the housing project last year, but we did not begin construction until we put the financing in place, which has been done," he told reporters after the group's annual general meeting yesterday.
"Malayan Banking Bhd has given us a US$20 million (RM85.8 million) [loan] facility," he added.
Tan also said the group had tendered for an affordable housing project in Putrajaya under its Koto industrialised building systems division.
"We should be able to get some news on the tender within two months," he added.
For its trusted identification division, Tan said Iris had submitted proposals to two Pacific Island nations and was expecting the results in three months.
Tan is also of the view that Iris stands to benefit from the current weak ringgit, saying every 10% increase in the value of a foreign currency contributes to Iris' bottom line.
"Our exports are either in US dollar or euro, so it (weak ringgit) is obviously good for us," he said.
"For our trusted identification division, more than half of our revenue comes from exports," he added.
Meanwhile, Iris saw its environment and renewable division record higher revenue of RM11.2 million in 1QFY16 from RM9.4 million a year ago, mainly due to its 700 tonne-per-day waste-to-energy incinerator in Phuket.
"The plant in Phuket will continue to contribute to the group's earnings in FY16," said Tan.
However, the group noted that its sustainable development division, food and agro-technology division, and Koto industrialised building systems division remain challenging in FY16.
The three divisions recorded combined revenue of RM14.4 million in 1QFY16 from RM24.6 million in 1QFY15, due to the delay of letters of award for Rimbunan Kaseh and Sentuhan Kasih programmes, from state governments and Felda respectively.