This article first appeared in The Edge Financial Daily, on January 25, 2018.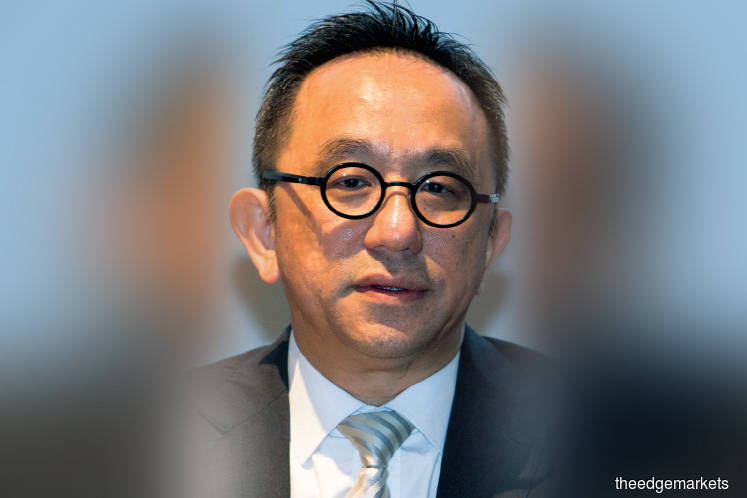 KUALA LUMPUR: Builder and property developer Ireka Corp Bhd has teamed up with two Chinese firms to look at introducing the autonomous rail rapid transit (ART) system in Malaysia, as it seeks to diversify into the urban transportation and logistics businesses.
Yesterday, Ireka entered into a memorandum of understanding (MoU) with Beijing-based CRRC Urban Traffic Co Ltd (CRCC UT) and Shentong Express Co Ltd (STO) to explore a possible collaboration in urban passenger transportation and logistics businesses.
Under the MoU, CRRC UT, having acquired a substantial 8.48% stake in Ireka for RM9.18 million in December last year, will study the viability of bringing in the driverless ART system, running on roads like a bus, but only on designated paths just like a tram.
CRRC UT president Gu Yifeng said the ART system, developed by China-based CRRC Group, is already operating in Zhuzhou, China and the company intends to make Malaysia a springboard to the rest of Southeast Asia.
"Why we chose Ireka? From what we have seen, Ireka has been in the construction industry for the past 50 years and it has a strong technical capability, focusing on professionalism," he told a news conference after the MoU signing ceremony yesterday.
Gu also did not rule out the possibility of CRRC UT increasing its stake in Ireka.
"Our investment in Ireka was a good start for both companies to create a synergistic collaboration and investment. If the Malaysian market requires us to invest more, we will definitely do so," he said.
Ireka group managing director Datuk Lai Voon Hon said the group's plan to diversify into new business areas is in line with the government's initiative to promote higher utilisation of public transportation and the rising demand for e-commerce.
The MoU, valid for 24 months, is also meant to support Shenzhen-listed STO's business expansion in Malaysia and Southeast Asia.
STO, a China-based integrated logistics service provider, focuses on express delivery of municipal, inter-provincial and international courier items.
Lai said a feasibility study for both ventures will be done over six months before all three parties enter into any definitive agreement.
"This is like a supplementary MoU that we signed with CRRC UT back in December last year to diversify into urban traffic solution business," he said, adding that it is still preliminary to speculate any potential investment amount into this new business.
The MoU last month was for Ireka and CRRC UT to explore the possibility to establish a 51:49 joint venture in the urban transportation business.
Ireka deputy managing director Monica Lai Voon Huey said the group's core businesses — infrastructure, real estate and technology — will remain despite the diversification.
"Construction still accounts for almost 90% of our turnover and our outstanding order book currently stands at about RM400 million, which should keep us busy for two years," she added.
Voon Huey also said the group may consider a special dividend after its 23.07% London-listed associate Aseana Properties Ltd divests all of its remaining assets.
However, she said the group will not make special dividends out of proceeds from the recent disposal of Aloft Kuala Lumpur Sentral by Aseana.
"Every year, we will give out annual dividends. Special dividends will only come when Aseana realises all its assets and the money will then be distributed back to Ireka. Then possibly we would make a special dividend, otherwise it would be the normal yearly dividend," she said.
"The cash from Aseana's divestment, most of it, will be used to pay off Aseana's debt, so the debt level now is very low, compared with the time before any disposal. In fact, it is now less than 0.5 times."
In January last year, Aseana announced a capital return of US$10 million to its shareholders following the disposal of Aloft Kuala Lumpur for RM418.7 million (US$104.6 million), of which Ireka was entitled to US$3 million.