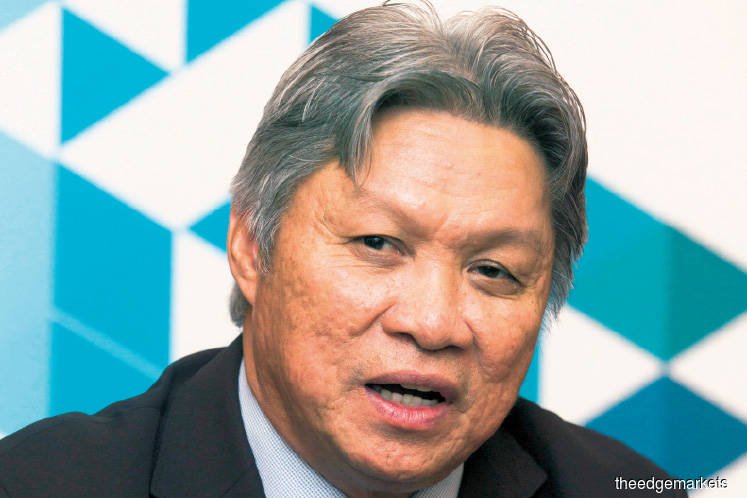 KUALA LUMPUR (Feb 18): The Inland Revenue Board (IRB) collected some RM7.88 billion in taxes, extra taxes and penalties through its Special Voluntary Disclosure Programme (SVDP) between November 2018 and September 2019.
Its chief executive officer Datuk Seri Sabin Samitah (pictured) said the money was secured from 286,428 contributors, including 11,176 new tax payers.
"The programme had helped push our total tax collection in 2019 to RM145.11 billion, which is 5.89% higher than the total collected in 2018, as announced by the Finance Minister in January," Sabin told reporters at the IRB media appreciation event today.
Asked if the SVDP would be reintroduced this year, Sabin said there is no plan to do so, after Finance Minister Lim Guan Eng announced last year that the programme would be discontinued.
The SVDP, which began on Nov 3, 2018, was initially scheduled to end on June 30, 2019, but it was extended to Sept 30, 2019 following a positive response.
Under the SVDP, tax payers who came forward and voluntarily declared their misreported income and deductions were offered a low penalty rate of only 15%.
Meanwhile, Sabin said there are no changes to the RM154.68 billion tax collection target for this year despite the sluggish tourism sector due to the Covid-19 outbreak.
Sabin also said the IRB will continue its ongoing initiatives to combat tax evasion, particularly in the local shadow economy, which is said to be worth 21% of the country's gross domestic product.