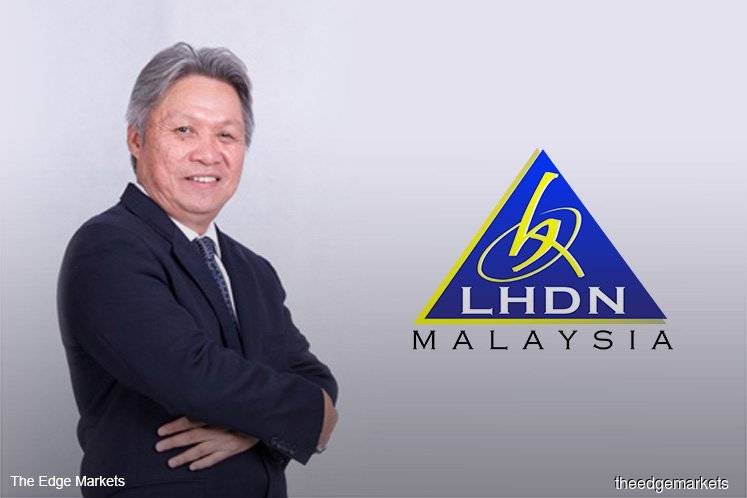 KUALA LUMPUR (March 1): The Inland Revenue Board (IRB), which has set a higher tax collection target of RM150 billion this year from RM147 billion originally, says this does not mean taxpayers would be expecting a more aggressive taxman when it comes to collection.
The RM150 billion target is just an internal one, said IRB chief executive officer Datuk Seri Sabin Samitah. He added that the IRB expects to collect at least RM147 billion for the year — which was the target stipulated in Budget 2019.
"We will move as usual, reacting in a professional, fair and respectful manner when it comes to dealing with taxpayers, we are not going to be overly-aggressive by knocking on people's doors," Sabin told reporters today during the IRB's 23rd Annual Revenue Day celebrations here.
Earlier during the event, Finance Minister Lim Guang Eng said that after discussing with IRB Chairman Datuk Ahmad Badri Mohd Zahir, the collection target would be raised to above RM150 billion after 2018's collection grew 7.3% to RM147 billion, on the back of greater Government transparency and a public that is more willing to pay their taxes.
The agency had, in the recent past, been perceived as too aggressive in pursuing its collection targets, following a spike in frequency of tax audits and operations, and the spate of notices it issued to numerous companies for millions of additional taxes and penalties.
Though the agency was only doing its job, the fervour and frequency of these events then had sparked talk about whether companies and individuals were being pushed too hard at a time when cost of living and doing business had increased significantly.
Separately, Sabin said the IRB had received disclosures about 455,732 bank accounts held by Malaysians in 57 countries under its special voluntary disclosure programme (SVDP) as of Feb 22. The scheme was launched by the Government to allow taxpayers to voluntarily declare unreported income, in order to ensure higher tax payment compliance.
Sabin said while the accounts were held by Malaysians abroad, but did not not provide more details. "As the honourable Minister has said, once we have received all the information, only then can we share it," he said.
Lim said the IRB recorded over 203,000 voluntary disclosures from bank account owners, both local and overseas, under the Special Voluntary Disclosure Programme (SVDP), involving additional tax payments and penalties of around RM1.3 billion.