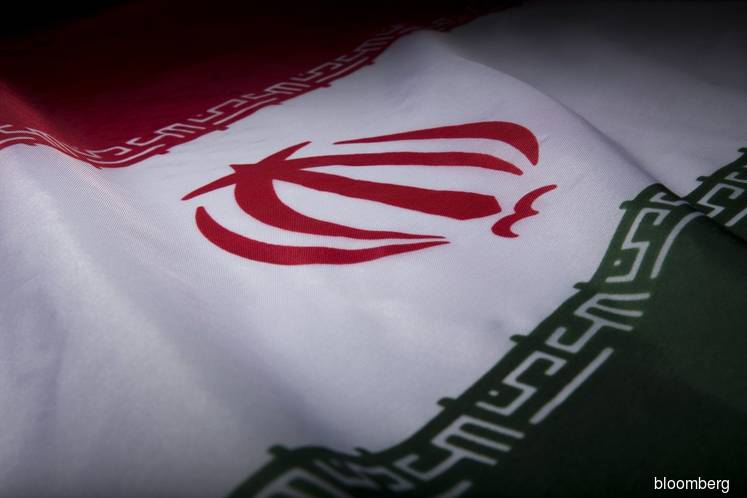 SYDNEY (Sept 11): Iran has arrested three Australian citizens, including two with dual British nationality, in what appears to be a stepped-up targeting of foreigners for arrest, amid a tense standoff with Western powers over the nuclear deal.
Australia's Department of Foreign Affairs and Trade confirmed the detentions, but declined to provide further details due to "privacy obligations." The Times newspaper reported on Tuesday that Australia was providing consular assistance to the families of the three and urging people to reconsider traveling to the nation.
Those held include a British-Australian academic who is being kept in solitary confinement and has been sentenced to 10 years in prison, the report said. It wasn't clear when she was arrested, or what the alleged offense is, though the length of the sentence is common for espionage charges against foreigners, according to the Times.
Separately, a female blogger, who is also a dual British-Australian national, was detained along with her Australian boyfriend about 10 weeks ago, the newspaper said.
Iran's often competing intelligence agencies have a long record of targeting Iranians with dual nationality, as well as foreign nationals, detaining them on vague security charges and then using them to gain leverage in negotiations with Western countries, often over financial and political disputes.
It's a policy that has been condemned by human rights groups as akin to hostage-taking and there's evidence its use has increased as Iranian authorities fight back against a U.S.-led economic offensive. American sanctions are steadily collapsing the 2015 nuclear deal, which ended the Islamic Republic's isolation. European efforts led by France to save the accord are foundering, while the tit-for-tat seizing by U.K. and Iranian forces of oil tankers sparked a diplomatic storm between the two.
Most of those with foreign passports arrested in Iran are Iranians with dual European or U.S. nationality. The latest arrests are unusual in that they involve Australians with no apparent family ties to Iran. In January 2019, Iran arrested and then released a dual Iranian-Australian population expert, Meimanat Hosseini-Chavosi, accusing her of "infiltration".
New York-based Human Rights Watch said last year that there had been a marked spike in foreigner arrests since 2014, when the then recently-elected President Hassan Rouhani started nuclear negotiations with Washington. They include British-Iranian Nazanin Zarghari-Ratcliffe, an aid worker with the Thomson Reuters Foundation, who has been in detention since she was seized at Imam Khomeini Airport in April 2016.
The rights group said following a prisoner exchange between Iran and the U.S. in 2016, there had been indications Iranian authorities were willing to free foreign nationals held, in return for bilateral agreements with the people's countries.
About two dozen holders of overseas passports have been arrested since the nuclear accord was signed, official Iranian news reports show, with around 11 of those taken into custody in the past 18 months, a period that largely overlaps with the U.S. restoration of sweeping economic sanctions on Iran.
In most cases, Iran's judiciary had cited security-related charges or spying on behalf of foreign governments — both of which can carry the death penalty in Iran. In 2017, a Swedish-Iranian scientist who was arrested after attending a conference in Iran a year earlier, was sentenced to death for espionage.
Those detained in the past 18 months include U.S. Navy veteran Michael White, arrested in July 2018; Morad Tahbaz, a British-Iranian businessman who was held in January last year; and Aras Amiri, an Iranian with British residency who worked at the British Council in London and was arrested in late November 2018.
In its travel advisory for Iran, Australia warns of a risk of foreigners being arbitrarily detained or arrested in the nation.