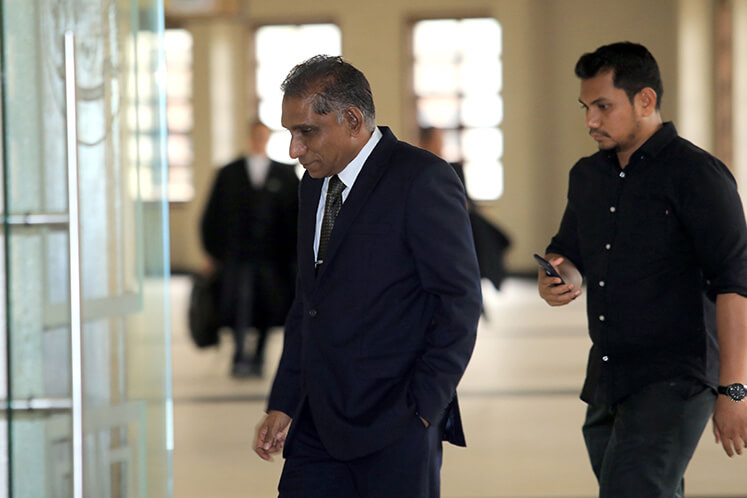 Former secretary-general of Treasury Tan Sri Mohd Irwan Serigar Abdullah at the Kuala Lumpur Courts Complex this morning. Photo by Shahrin Yahya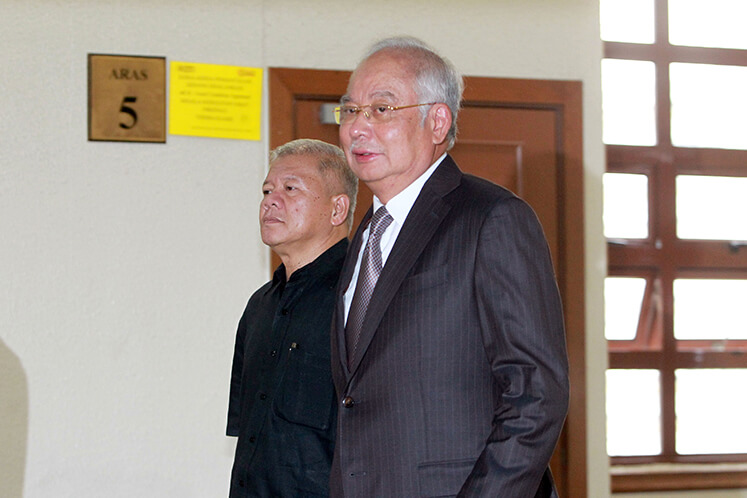 Former premier Datuk Seri Najib Razak at the Kuala Lumpur Courts Complex this morning. Photo by Shahrin Yahya
KUALA LUMPUR (May 9): High Court judge Justice Mohd Nazlan Mohd Ghazali has tentatively fixed December 2019, January 2020 and February 2020 for the hearing of the International Petroleum Investment Co (IPIC) trial involving former premier Datuk Seri Najib Razak and former secretary-general of Treasury Tan Sri Mohd Irwan Serigar Abdullah.
During a mention of the case this morning, prior to the continuation of the SRC International Sdn Bhd trial today, Attorney-General (AG)'s Chambers head of prosecution Manoj Kurup sought to vacate the IPIC trial dates, which was originally set for July, to make way for the completion of the SRC trial.
Meanwhile, defence lawyer Tan Sri Muhammad Shafee Abdullah said the IPIC case should not be fixed before September, as he opined that the SRC trial would not be completed by August this year.
This led to Justice Mohd Nazlan tentatively fixing December this year up to February next year for the IPIC trial and fixing May 14 for the prosecution and defence to finalise the dates for the trial.
Najib and Mohd Irwan were slapped with six counts of criminal breach of trust (CBT) for misappropriation of some RM6.64 billion government funds. The offences were committed between Dec 21, 2016 and Dec 18, 2017, according to charge sheets.
Part of the monies was slated for certain purposes including the management expenditure of Kuala Lumpur International Airport (KLIA), and subsidy and cash assistance, reportedly under the Budget 2017 allocation.
It has been reported that the monies were channelled to 1Malaysia Development Bhd (1MDB) instead, to repay its debts including US$1.2 billion to Abu Dhabi sovereign wealth fund IPIC in April 2017.
All the charges can be punished under Section 409 of the Penal Code and read with Section 34 of the same code. If found guilty, each offence entails a jail term of between two and 20 years, including whipping and a fine.