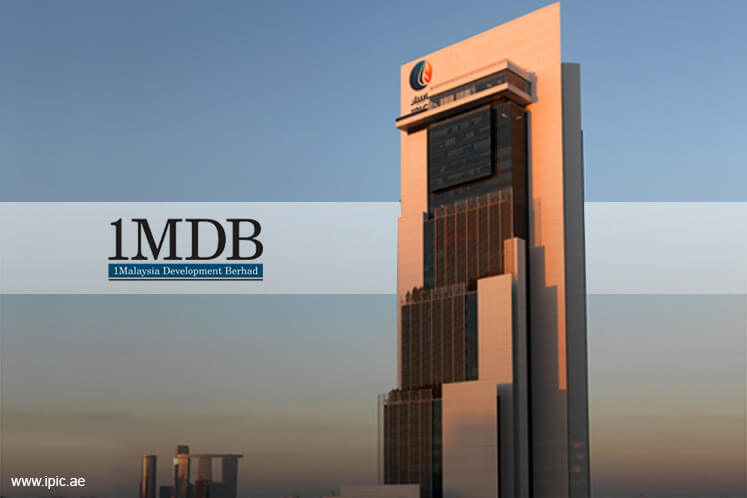 KUALA LUMPUR (Aug 1): International Petroleum Investment Company PJSC (IPIC) has given 1Malaysia Development Bhd five working days to pay up a total US$628.75 million (RM2.69 billion) it owed the company, after 1MDB missed the payment deadline today.
"IPIC has not received the payments of US$602.725 million and US$26.024 million that were due to be paid under the consent award and the settlement by Ministry of Finance (Inc) Malaysia (MoF Inc) and 1MDB by July 31, 2017," the Abu Dhabi-based company told the London Stock Exchange this evening.
It said that under the settlement agreement, there is a cure period of five business days for both MoF Inc and 1MDB to remedy the non-repayment, before the two parties become subject to additional obligations to IPIC and Aabar Investments PJS.
Earlier today, 1MDB issued a statement saying it was still waiting to receive funds from its rationalisation plan. The funding, it said, was due in July but will now be received in August "due to the need for additional regulatory approvals".
"As these are the funds which will be used to pay IPIC, 1MDB has written to IPIC to inform them of our commitment to meet the obligations, originally due on July 31, 2017, in August 2017," said 1MDB.
The Edge Financial Daily reported that 1MDB owes IPIC settlement worth US$1.205 billion (RM5.16 billion) with MoF Inc as the guarantor, as IPIC had assisted 1MDB to meet its debt obligations since May 2015.
The first tranche — US$602.72 million — was due by July 31 midnight, New York time (-12 hours), whereas another US$602.73 million is due by year-end.