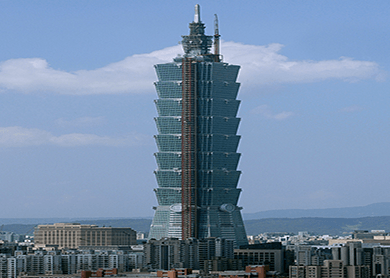 KUALA LUMPUR (Dec 5): IOI Properties Group Bhd plans to acquire a 37.17% stake in Taipei Financial Center Corp (TFCC), which owns the Taipei 101 building, for about NT$25.14 billion or RM2.74 billion cash.
In a filing with Bursa Malaysia today, IOI Properties said the acquisition offers an investment opportunity in a well-located and well-tenanted landmark building in the central business district of Taipei, Taiwan.
Based on the latest audited financial statements of TFCC, Taipei 101 has a net book value of NT$39.6 billion, as at Dec 31, 2013.
Taipei 101 is one of the world's tallest buildings and a landmark skyscraper, which consists of a shopping mall and an office tower.
With notable tenants such as Google Taiwan, the Taiwan Stock Exchange Corporation, KPMG and BNP Paribas, Taipei 101 has an occupancy rate of 96%.
IOI Properties said it has signed conditional share sale agreements to acquire 546.46 million TFCC shares from four private limited companies incorporated in Taiwan.
The group will purchase the entire stake in Ting Gu Development Co Ltd from Golden Shine International Holding Ltd, for NT$3.61 billion. Ting Gu holds 78.45 million shares or 5.34% stake in TFCC.
IOI Properties will then buy 4.41 million shares or a 0.3% stake in TFCC from Ting An Ltd, for NT$200 million.
Subsequently, the group will acquire 385.976 million shares or 26.25% stake in TFCC, held by Ting Ji Development Co Ltd, for NT$17.76 billion. It will also purchase 77.624 million shares or 5.28% stake in TFCC, held by Ting Li Development Enterprises Co Ltd, for NT$3.57 billion.
The acquisitions will be funded through bank borrowings and internally-generated funds, said IOI Properties, noting the share sales are subject to a foreign investment approval from the Investment Commission of Taiwan, it said.
The deals are expected to be completed by the first quarter of 2015, and the group expects the acquisition of Taipei 101 to contribute positively to the future earnings of the group.
Share price of IOI Properties advanced 11 sen or 4.8% to RM2.39 today, with more than 4.794 million shares traded, giving it a market capitalisation of RM7.74 billion.