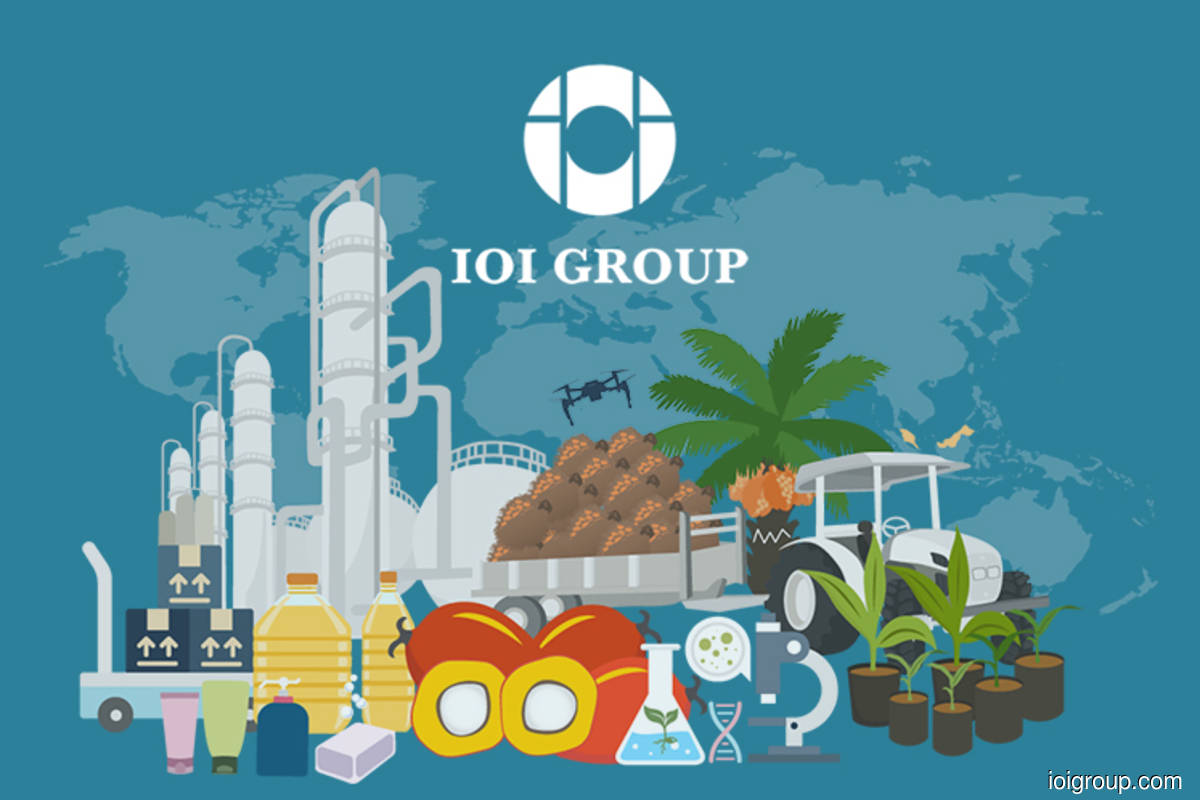 KUALA LUMPUR (July 23): IOI Corp Bhd has engaged BSR, a global non-profit organisation and sustainability consultancy, to facilitate a recently-held sustainability consultation forum (SCF) to gather feedback from external stakeholders on systemic labour challenges faced by the oil palm sector in Malaysia.
In a statement on IOI Corp's website on Wednesday, the oil palm plantation company said the SCF held on May 28 developed a path moving forward regarding efforts by IOI Corp and its stakeholders to address systemic labour challenges faced by the oil palm sector in the country, with a specific focus on responsible recruitment practices, particularly in Peninsular Malaysia, besides legalisation, especially in Sabah.
"Outcomes of the SCF were specific actions that IOI Corp and other industry participants, as well as other stakeholders, can take to advance interventions that will provide a pathway to addressing the root causes of the problems identified for these two issues," IOI Corp said.
According to the SCF's executive summary, which was attached to IOI Corp's statement, key takeaways from the discussion on responsible recruitment included the fact that IOI Corp and other oil palm growers have control over employees, including migrant workers whom these companies choose to hire, and how the recruitment process is executed.
The summary claimed that one of the root causes of Malaysia's oil palm sector recruitment issues lies within the complex network of recruitment agencies, subcontractors and source country middlemen "who oftentimes extract illegal monies, which are also often misunderstood as part of the recruitment fees from potential workers before they reach Malaysia". 
The summary said workers continued to be victims of such illegal activities and that reimbursing these illegal monies to the workers can have the unintended effect of further encouraging the perpetrators to continue with such illegal activities.
Meanwhile, key takeaways from the discussion on legalisation issues included the fact that the majority of undocumented workers in Sabah are members of the third or fourth generations of migrants and are deeply ingrained in the local community, according to the summary.
The summary said these undocumented workers find it difficult to obtain identification documents from their country of origin and yet are not able to be naturalised by the Sabah state government due to geopolitical considerations. 
"Companies in the sector understand that undocumented workers are an indicator of potential abuse. The sector also needs a communication strategy to explain the unique context in Sabah, and that legalisation is not critical as long as undocumented workers are treated fairly and responsibly, which fulfils stakeholders' expectations," the summary said.
IOI Corp is currently contending with allegations of forced labour at its oil palm plantations in Malaysia.
The company reportedly said on June 25 it had taken note of the US Customs and Border Protection's (CBP) letter to migrant worker rights specialist Andy Hall — to whom the CBP indicated that it had acknowledged the receipt of a petition providing information on alleged forced labour in IOI Corp's oil palm plantation operations in Malaysia.
According to news reports quoting IOI Corp's statement then, the CBP indicated in the letter dated May 26 it had determined that the information was sufficient to investigate the merits of the allegations.
"As at the date of this statement (June 25), IOI Corp has not been contacted by the CBP with regard to their investigation. Nevertheless, IOI Corp will take the proactive step in contacting the CBP to confirm the existence of an investigation and offer our cooperation in providing explanation and documents to assist the investigation," IOI Corp said.
At Bursa Malaysia's 12.30pm break today, IOI Corp's share price settled unchanged at RM3.68, with a market value of about RM23.15 billion.
IOI Corp has 6.29 billion issued shares.
Read also:
IOI Corp to conduct audit after report alleging labour abuse
IOI Corp notes forced labour claims against planter in US letter to activist