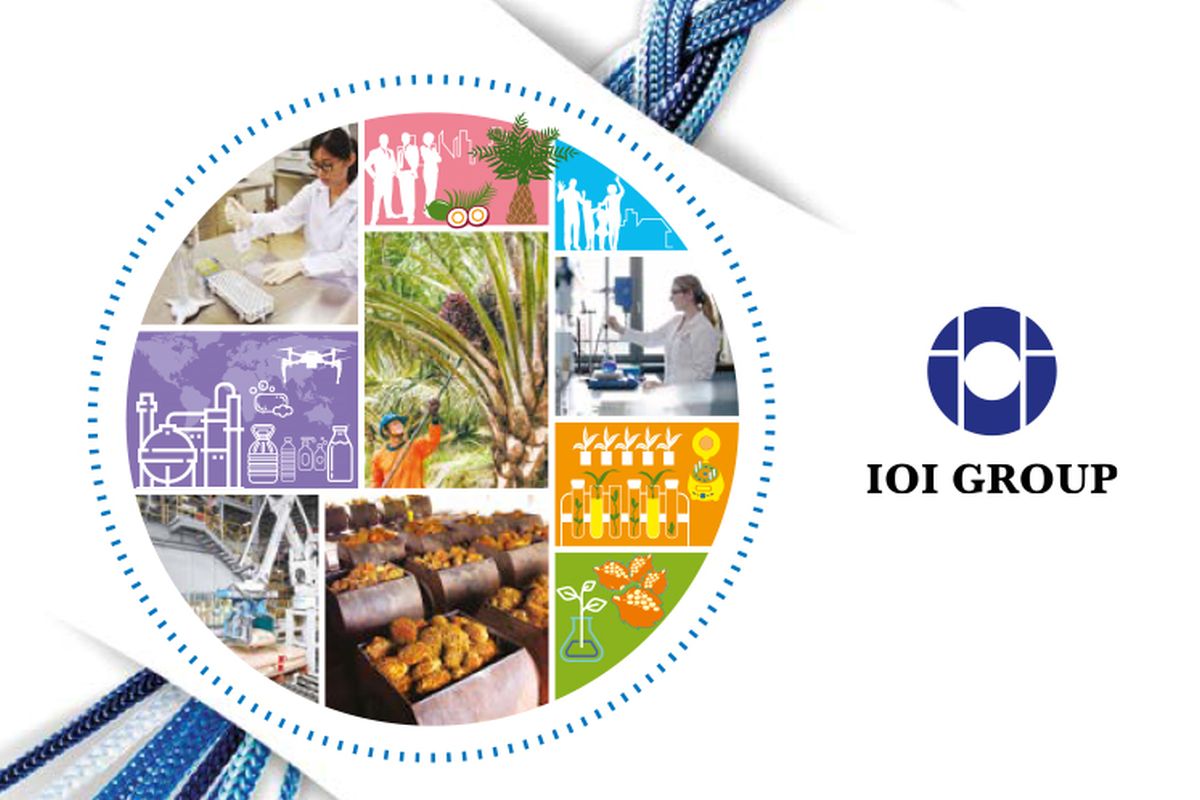 KUALA LUMPUR (Feb 23): IOI Corp Bhd posted a 66% increase in its net profit to RM355.7 million for the second quarter ended Dec 31, 2020 from RM213.5 million in the previous year's corresponding quarter, benefiting from high crude palm oil (CPO) and palm kernel (PK) prices.
Quarterly revenue grew 25% to RM2.45 billion from RM1.96 billion a year earlier, the group's bourse filing showed.
The group announced an interim single tier dividend of 4.5 sen per share.
IOI Corp noted that its better performance for the quarter was amid a net foreign currency translation gain of RM95.3 million as well as higher contribution from the plantation segment, which saw higher CPO and PK prices.
IOI said its realised CPO and PK prices averaged RM2,992 and RM1,982 per tonne respectively.
Meanwhile, the resource-based manufacturing segment saw a 29% decline in profit amid a fair value loss on derivative financial instruments and lower contribution from the oleochemical sub-segment, which was partly mitigated by higher contribution from the refining sub-segment.
Its share of results from its specialty fats associate Bunge Loders Croklaan Group BV was also lower amid weaker performance in Europe and Asia amid the Covid-19 pandemic.
For the cumulative six-month period, IOI Corp said its net profit jumped 75% to RM633.6 million from RM362.5 million in the previous year, while revenue increased 32% to RM4.93 billion from RM3.73 billion.
Despite the declining trend in crop production and labour shortage due to the government's foreign worker freeze, the group expects its plantation segment to perform well for the remaining quarters of its financial year ending June 30, 2021, driven by expected strong CPO prices.
The refinery and commodity marketing sub-segment is expected to continue to be affected by the high palm oil price and the big difference in the CPO export duty and levy between Malaysia and Indonesia, the group said.
However, it expects its Sabah refinery to perform satisfactorily due to its efficient cost structure and contribution from palm kernel oil fractionation.
The high CPO and PK price will continue to affect the oleochemical sub-segment's sales margin as well, it said.
"Overall, the group anticipates its overall financial performance for the remaining periods of FY21 to be good, with strong performance from the plantation segment partly offset by weaker performance from the resource-based manufacturing segment," said the group.
IOI's share price closed unchanged at RM4.24, giving it a market capitalisation of RM26.65 billion.