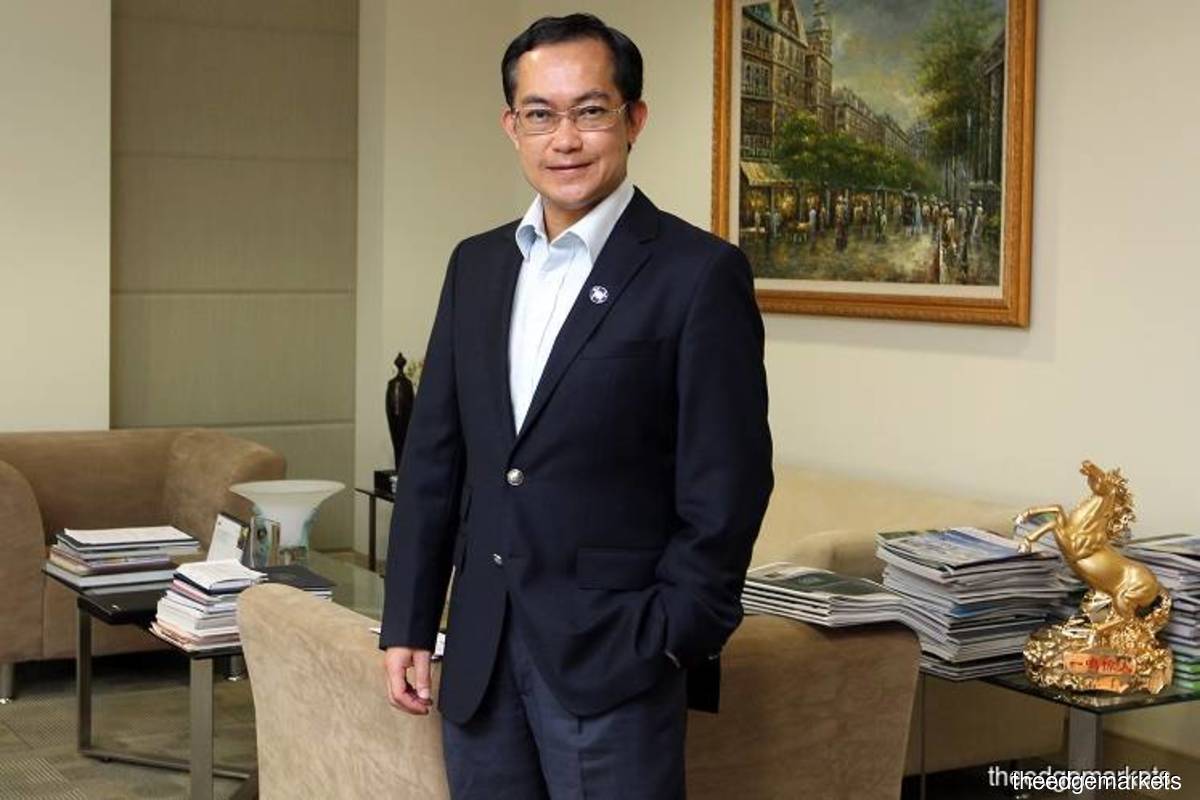 KUALA LUMPUR (Jan 6): Palm oil companies need to collaborate with competing oilseed producers, in order to offer multi-oils solutions, according to IOI Corp Bhd Managing Director (MD) and Chief Executive Officer (CEO) Datuk Lee Yeow Chor (pictured).
Lee, who was speaking at the CEO Forum at the Palm Oil Trade Fair and Seminar 2021 (POTS 2021), highlighted those other oilseed sectors are also important to the countries where they are produced, and that different food applications require different fats compositions.
"This ultimately leads to two important outcomes. This allows the industry to navigate nationalistic sentiment against other imported oils, while marketing different fractions according to use and purpose," said Lee.
Lee also advocated for the regionalisation of commodity-based palm oil trade, as the Covid-19 pandemic has highlighted risks when it comes to long supply chains with food security implications.
He opined that it is not feasible to ship massive volumes of palm oil across continents and into inland areas.
For example, he said it takes six weeks for palm oil leaving a Malaysian port to reach a food processing plant in Chicago, USA.
At the same time, due to palm oil's melting point, there is a constant heating and cooling of the palm oil that is being shipped, which ultimately impacts the quality of the oil in question.
Not to mention, cost-wise, total shipping and inland transport costs can amount to US$120 per tonne or 20% of the average price of palm oil in Malaysia, Lee elucidated.
"The difference in approach is whether the palm oil industry wants to take the market share of seed oils in other Western countries, or we concentrate and increase the market share of palm oil in palm oil-producing countries and the surrounding regions, which are typically less developed or emerging countries.
"I would argue that the former approach, where you ship palm oil over a long distance to attack competing vegetable oils, can be said to be value-destroying," he said.
He added that the strategy of focusing on palm oil-producing countries and their neighbours is congruent with the population distribution of under developed and emerging economies and developed countries, where the underdeveloped or emerging countries occupy 60% of global population.
Lee also opined that special applications and purposes can be developed for smaller volumes of palm oil.
He elaborated this is because the total logistics costs are lower, but the unit per tonne cost of transporting the oil are high, and as such, high-value products have to be developed.
"I can think of a few examples where palm oil can be turned into high-value products. On the oleochemicals side, it can be applied to the hygiene sector, the pharmaceutical sector and as a renewable fuel.
"When it comes to renewable fuels, it would be very targeted, I do not advocate us shipping large volumes of palm biodiesel to the US or Europe. But rather, in Asian economies such as China, Japan and Korea, they have already placed carbon neutral targets by 2050, so the use of renewable fuels will help to achieve these carbon neutral targets," he said.
As such, these three solutions would address the "what-to, where-to and how-to" aspects of palm oil's participation in the global vegetable oil market, and thus make palm oil's competitive position more secure and sustainable in the long term.
Read also:
CPO prices would have dropped RM400-RM800 if Indonesia had lowered B30 mandate — Fry 
Huge growth opportunities seen for Malaysian palm oil in Africa