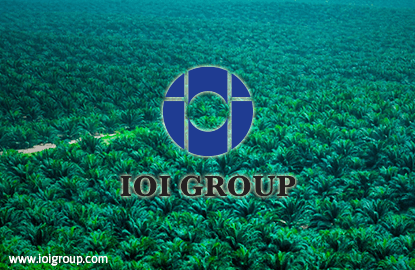 KUALA LUMPUR (May 9): IOI Corporation Bhd (IOI Corp) has filed for a challenge proceeding with the Justice of Peace (JP) in Zurich, Switzerland, against the decision by the Roundtable for Sustainable Palm Oil (RSPO) Board of Governors to suspend the company's RSPO certificates.
In a filing with Bursa Malaysia today, IOI Corp said however, the move does not amount to a formal legal action against RSPO.
"A conciliatory hearing will be held before the JP, who will mediate between both parties," said IOI Corp.
"Only if the parties are unable to reach (an) agreement during the conciliation proceedings, will the JP grant IOI Corp authorisation to proceed with a formal legal action against RSPO, to be filed at the District Court in Zurich," the filing stated.
IOI Corp said under Swiss Law, an action to challenge the decision of an association must be filed within one month after the decision was made.
"IOI Corp wishes to clarify that the challenge proceeding is a separate matter from IOI's ongoing implementation of the concrete actions as required by RSPO," the filing read.
"IOI remains committed to its membership in, and the sustainability principles of, RSPO," it added.
On April 4, IOI Corp had its RSPO certificates suspended following a complaint from Aid Environment on April 3 last year regarding its plantation subsidiaries in Indonesia — PT Sukses Karya Sawit, PT Berkat Nabati Sawit and PT Bumi Sawit Sejahtera — for allegedly violating several RSPO principles and criteria.
Following the suspension, major multinational brands, such as Unilever, Kellogg's, Colgate-Palmolive, Johnson & Johnson, Procter & Gamble, SC Johnson, Yum! Brands and Nestle, announced that they would stop sourcing for palm oil from the group.
IOI Corp had said the speciality oils and fats business contributes 11% to the group's overall earnings before interest and tax.