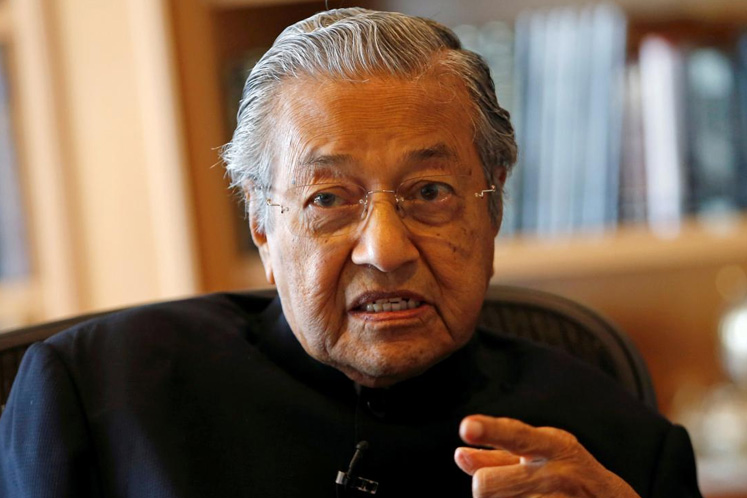 KUALA LUMPUR (May 7): Invoke Malaysia, an outfit founded by PKR vice president Rafizi Ramli, has predicted a win for Pakatan Harapan chairman Tun Dr Mahathir Mohamad in Langkawi in Wednesday's general election.
The 92-year old former Prime Minister is up against PAS's Zubir Ahmad and Barisan Nasional incumbent Datuk  Nawawi Ahmad for the seat.
However,  Invoke is predicting a loss for BN heavyweight and UMNO vice-president Datuk Seri Hishammuddin Hussein in Sembrong, Johor, where he faces Pakatan's Onn Abu Bakar.
Also expected to lose, according to Invoke, is BN's Datuk Seri Dr Wee Ka Siong in Ayer Hitam, Johor, where he faces Pakatan's Liew Chin Tong and PAS's Mardi Marwan.
Invoke also does not expect a win for BN incumbent Tan Sri Shahrir Samad in Johor Bahru, where the Felda chairman is up against Pakatan's Akmal Nasrullah Mohd Nasir, a protege of Rafizi.
These were among the predictions of a few "hot seats" across Peninsular Malaysia in Invoke's GE14 prediction factsheet released today.
The predictions were based on a two-week survey conducted among 11,991 registered voters up till last Thursday.
Other eyebrow-raising predictions include a loss for MCA president Datuk Seri Liow Tiong Lai in Bentong, Pahang, and a defeat for MIC president Datuk Seri Dr S Subramaniam in Segamat, Johor.
Liow faces Pakatan's Wong Tack and PAS's Balasubramaniam Nachiappan in Bentong, while Subramaniam is up against Pakatan's Datuk Seri Dr Edmund Santhara and PAS's Khairul Faizi Ahmad Kamil in Segamat.
Other predictions included a slim win for Khairy Jamaluddin in Rembau, Negeri Sembilan. The Umno Youth chief, who is commonly known as "KJ",  faces Pakatan's Lt Col (Rtd) Roseli Abdul Gani and PAS's Mustafa Dolah for the Parliamentary seat.
In Perak, Invoke foresees a win for Datuk Dr Mujahid Yusof Rawa in the Parit Buntar parliamentary seat, where he faces BN's Datuk Seri Abdul Puhat Mat Nayan and Ahmad Azhar Sharin of PAS.
Over in Kelantan, Invoke expects a win for Pakatan's Husam Musa for the Kota Bharu Parliamentary seat. He faces BN's Fikhran Hamshi Mohamad Fatmi and PAS's Takiyuddin Hassan.
Invoke has also forecast two more Pakatan wins in Kedah — Mahfuz Omar in Pokok Sena (where he faces BN's Datuk Said Ali Syed Rastan and PAS's Muhamad Radhi Mat Din) and Saifuddin Nasution Ismail in Kulim Bandar Baharu (where he is up against BN's Abd Aziz Sheikh Fadzir and PAS's Hassan Razak).