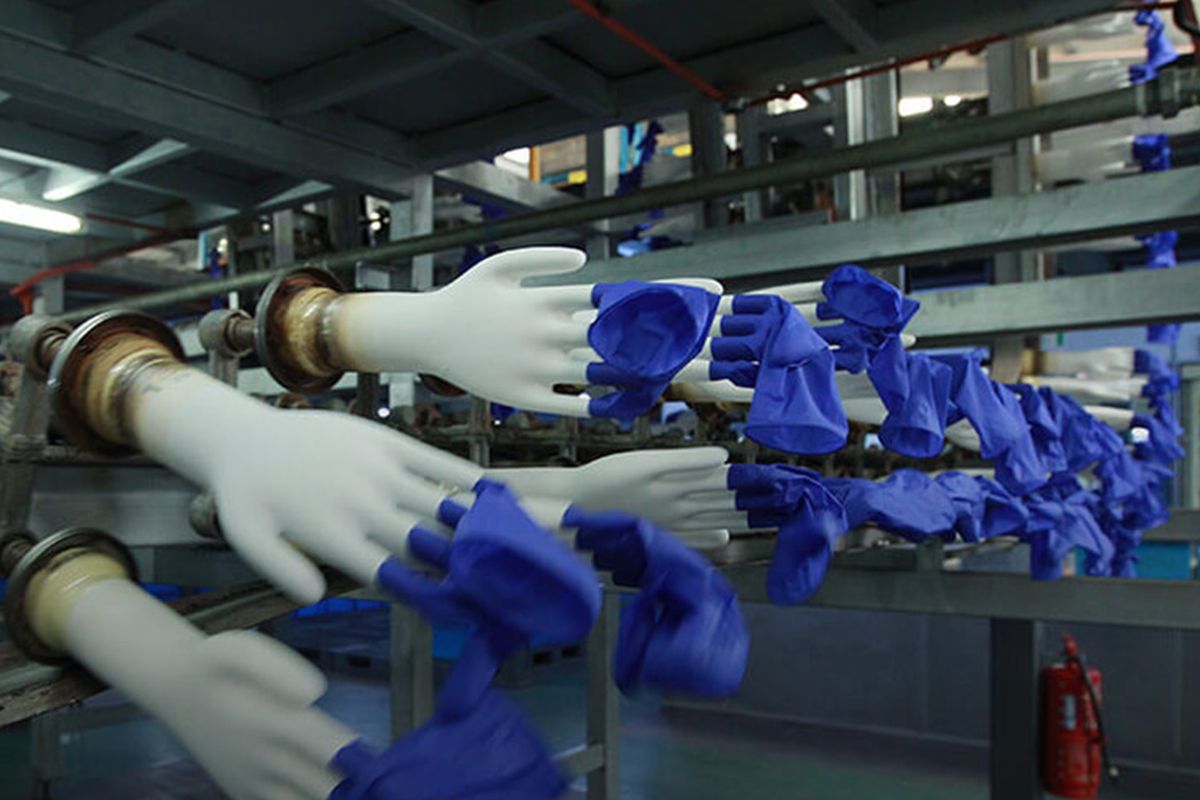 KUALA LUMPUR (Jan 8): In the first trading week of the new year, investors on Bursa Malaysia shorted RM1.7 billion worth of shares in the big four glove counters, namely Top Glove Corp Bhd, Hartalega Holdings Bhd, Supermax Corp Bhd and Kossan Rubber Industries Bhd.
The stock exchange data on regulated short selling (RSS) shows a total of 284.7 million shares were shorted in the four glove companies, of which more than two-thirds were shares in Top Glove.
Across the board, there were 347.4 million shares shorted during the week.
Top Glove seems to be investors' main target — there were 196.19 million shares worth RM1.09 billion shorted during the week. This explains the sharp fall in Top Glove's share price on Monday and the rebound toward the later part of the week as short sellers covered their positions. This means that the RSS volume of Top Glove accounted for 56% of the total.
Over at Kossan Rubber Industries Bhd, there were 41.65 million shares worth RM168.26 million shorted during the week. Meanwhile, Hartalega Holdings Bhd saw 33.71 million shares worth RM392.84 million shorted for RM392.84 million this week.
Supermax Corp Bhd saw 13.14 million shares worth RM74.08 million traded under RSS — the least number of shares shorted among the big four companies.
RSS volume on Monday was the highest with 68.63 million shares shorted for RM948.42 million.
RSS means investors sell shares without first owning them, but they would have to borrow the shares from Bursa Malaysia's Central Lending Agency through an approved participating organisation or investment bank
The ban on short-selling was imposed by the Securities Commission Malaysia and Bursa Malaysia on March 24 last year amid a global market rout. The move, said the regulators, was "part of their proactive measures to mitigate potential risks arising from heightened volatility and global uncertainties" then.
Rubber glove counters have had a volatile week but the big four glove stocks managed to regain all lost ground.
Despite the heavy selling, Top Glove's share price has gained 6.2% week-on-week to close at RM6.50 on Friday. Meanwhile, Kossan has remained unchanged at RM4.50, while Supermax soared 17.6% to RM7.30 and Hartalega closed unchanged this week at RM12.50.