This article first appeared in The Edge Malaysia Weekly, on April 19, 2021 - April 25, 2021.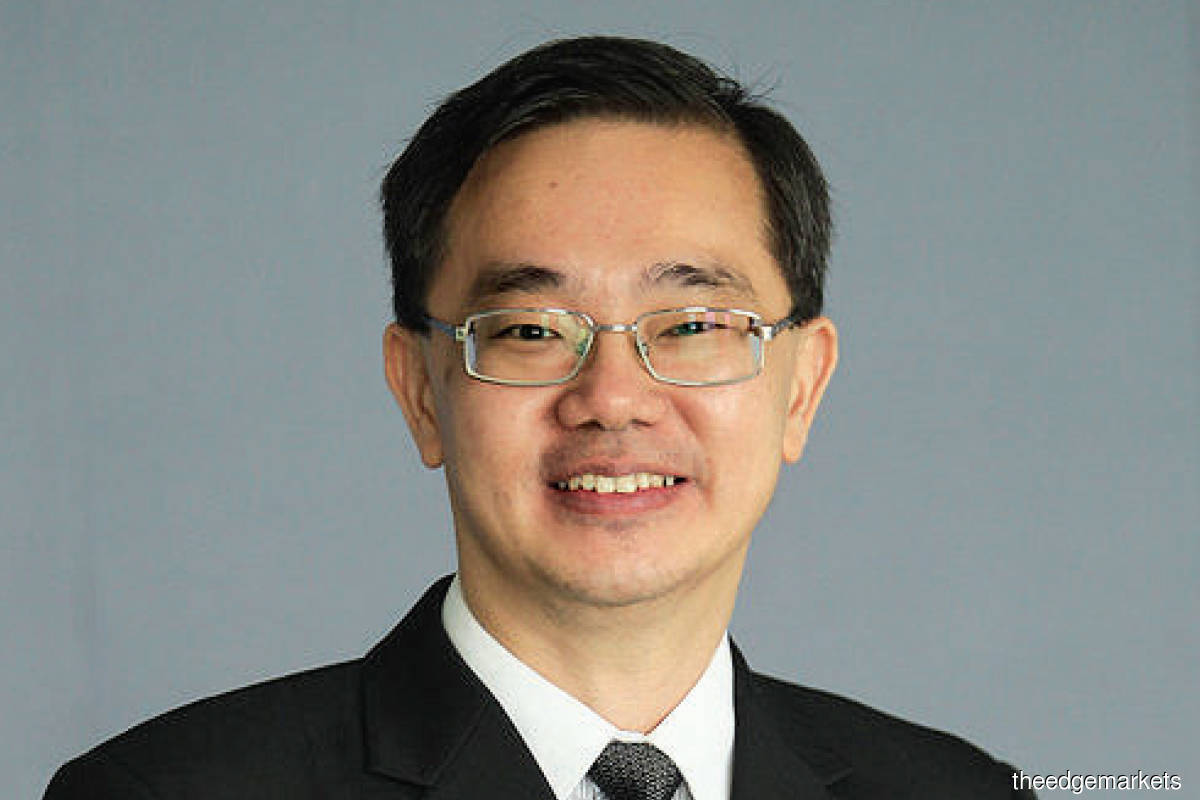 MUCH to the surprise and intrigue of many retail experts and existing grocery players, at least two deals involving grocers in secondary towns have been executed in a span of just four months. Both involved foreign investments, and retail experts are now anticipating similar deals to follow.
One deal in December involved Pahang-based TF Value Mart, and the other this month involved Johor-based Songmart.
"I am surprised by the strong interest from foreign funds in Malaysia's second- and third-tier grocery operators," Tan Hai Hsin, Retail Group Malaysia (RGM) managing director, tells The Edge.
A retail player echoes the sentiment. "This is very interesting. I am [surprised] that a Singapore company is investing in the Johor grocery business. The Johor grocery market has not been very active, as many grocers in the state are reliant on Singapore shoppers," he says, referring to the Songmart deal.
The retail player also wonders about the structure for the business, given that Malaysia has strict rules on foreign investment in the distributive retail trade services. Depending on the size of the store, a foreign entity may be allowed to hold as much as 70% of a large store, or as little as 30% of smaller stores.
On April 9, Singapore's Catalist-listed Mercurius Capital Investment Ltd, an investment holding company focusing on property development and investment, announced that it would be buying a Johor-based grocer that operates supermarkets and convenience stores for S$36 million (RM111.3 million). The purchase price was arrived at based on historical financial results and the prevailing market valuation of the properties owned by the vendors.
The stores operate under the names of Tan Lee Heng (M) Sdn Bhd, Songmart Cash & Carry Sdn Bhd, Granville Grocery Sdn Bhd and Pasaraya Songmart, with outlets in Kluang, Kulajaya, Kota Tinggi,
Pulai Perdana 2, Sri Stulang, Bandar Tenggara and Chellam. The retailer trades in foodstuff, groceries, sundry goods and daily necessities.
A search on three of the companies shows that the major shareholders are Tan Ah Mai, Ngoi Moi Moi, Teng Hewe Song and Teng Kok Guan.
To facilitate the deal, the businesses and assets will be placed under a yet-to-be-incorporated special purpose vehicle (SPV) by the vendors, who will also be shareholders of the SPV. Once the acquisition is completed, Mercurius will own the entire issued and paid-up share capital of the SPV.
The purchase price will be paid by Mercurius through the allotment and issue of 200 million new shares in the company at S$0.18 each.
Mercurius says the purchase was in line with the company's intention to seek out and explore new business opportunities to give shareholder value, and to engage in investments to generate new revenue streams and operating cash flow for the group.
The purchase will also allow the company to diversify. "The company believes this presents a good opportunity for the group to diversify its business into the supermarket business, which will strengthen its competitive advantage and provide a source of recurring income to the group,"
it says, adding that the purchase is expected to be earnings accretive, with opportunities for growth.
Last December, Pahang-based hypermarket operator TF Value-Mart — which has enjoyed 9% year-on-year growth in revenue to RM1.48 billion last year — was sold by private equity firm KV Asia Capital Pte Ltd, which focuses on second-tier cities. TF Value-Mart was purchased via a management buyout, assisted by financing from Intermediate Capital Group plc. ICG, an alternative asset manager focused on providing capital to help companies grow through the private and public markets, also acquired a stake in the hypermarket.
Commenting on this as well as potential future deals, RGM's Tan says: "The grocery market in Malaysia is not large. It is highly competitive, with a low profit margin. There have been many failures in the past.
"These investment companies and fund managers may buy at lower prices, inject new capital, expand quickly [both physical and online, and through multiple store formats] and sell it off at a much higher price later."
Tan, who has in the past visited a couple of Songmart outlets, describes the stores as being similar to Econsave and that Songmart is performing well, as it caters for the mass population in Johor.
Meanwhile, an industry source says the purchase by Mercurius was a strategic play, calling it "a unique deal". Once the deal is completed, the vendors will hold about 13.36% of the enlarged issued and paid-up share capital of Mercurius.
According to the source, market talk is that Songmart supplies goods to a renowned supermarket chain in Singapore and, thus, the partnership could benefit from supplying to other grocers in the city state while enabling the company to source cheaply and improve its margins.
At press time, Mercurius had not res­ponded to a query from The Edge about whether Songmart supplies goods to supermarkets in Singapore.
Two major differences between grocers in secondary towns and those in main towns are the brands they carry and the variety.
"Imported packaged and canned food products are easily available in major cities such as the Klang Valley and Penang, but not in secondary cities and small towns. A Japanese honey melon priced at RM250 will not have a market outside the Klang Valley and Penang. Imported soft drinks such as Dr Pepper will not be appreciated by consumers living in secondary cities and towns," RGM's Tan points out.
He also cites the example of cheese, ice cream and dairy milk. "RM35 or more for a pint of ice cream will be difficult to sell in secondary cities and towns. Milk such as oat milk and almond milk that is priced at least 100% higher than ordinary milk will find little demand in secondary cities and towns."
Where else are foreign investors likely to shop for their grocery stores? An industry source sees Target (10 stores) and Maslee (13 stores) in secondary towns in Johor as likely acquisition targets.
Tan believes grocery stores in Sarawak and Sabah could be the next targets for these  funds. Some of the established chains in Sarawak are Everrise, H&L, Choice and Emart; in Sabah, there are Servey supermarkets and mini markets. Meanwhile, other established grocers located in secondary towns include the Sunshine supermarket chain, which operates stores in northern Peninsular Malaysia, and Billion supermarket chain in Semenyih, Selangor, which operates about 50 outlets in central, northern and southern Peninsular Malaysia as well as the east coast.