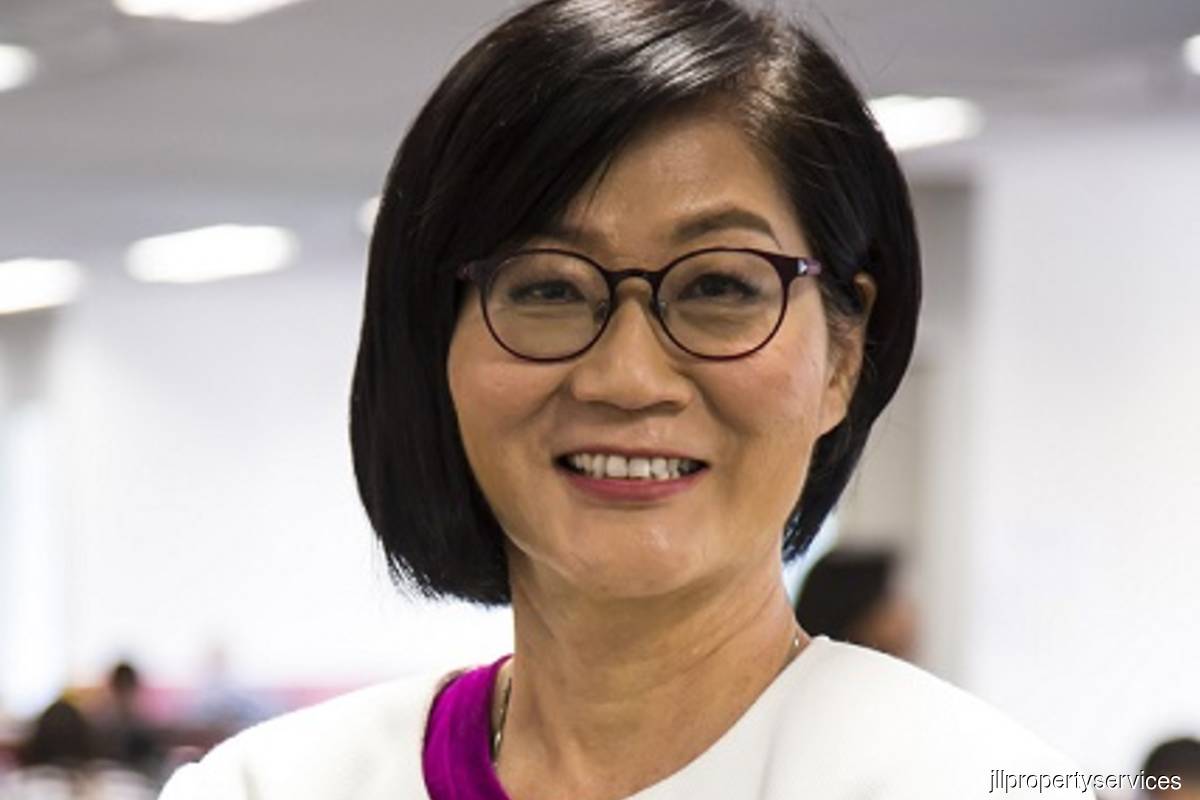 KUALA LUMPUR (Aug 26): Asia Pacific real estate investment volumes are expected to rebound in 1H2021, according to a JLL survey that involves 38 global investors who collectively hold close to US$2 trillion of assets under management. 
Based on the survey, these investors are planning to increase their exposure to logistics (81%), multifamily (58%) and alternatives (44%) between now and end-2021. This is on the back of some 84% of respondents expecting transaction volumes to recover from 2H2020 onwards.
Deeper analysis shows 32% expect recovery in 2H2020, while 52% expect recovery in 1H2021. With an expected recovery over the next six to 12 months, many investors have identified Japan, South Korea, China and Australia as markets most likely to observe an increase in transactional activity into 2021.
JLL Property Services (M) Sdn Bhd country head YY Lau (pictured) notes in a press release that the logistics sector continues to present strong fundamentals and is expected to be resilient, moving forward. Growing demand from the e-commerce and grocery industries are some of the key drivers, supported by short-term demand from critical suppliers such as medical devices, products and pharmaceuticals.
"With the strong underlying drivers for logistics properties, some 81% of survey respondents plan on increasing their exposure to this sector by end-2021, as they will have a greater focus on platform and entity level deals…. This allows investors to quickly gain scale, an important investment consideration for investors in logistics real estate," she says.
These investors expect that an unpredictable environment remains the biggest challenge in deploying capital in 3Q2020, with about 60% of them citing uncertainty as the cause for a pause in their transaction activity. 
Underwriting assumptions, rent assumptions, vacancy forecasts, cost of capital and pricing uncertainty were cited as the primary reasons stopping investors from deploying capital in the current environment.
JLL CEO for Capital Markets, Asia Pacific, Stuart Crow, observes that investors will continue to seek defensive locations and sectors where the rental collection experience has been positive. 
"Japan and Korea remain high on the preferences for clients, as do sectors such as multifamily, non-discretionary retail and logistics. As transactional activity increases and pockets of value emerge from the crisis, we expect investors to move up the risk curve," he says. 
The survey also shows about 82% of the investors are planning to retain or increase their exposure to the core sectors such as offices by the end of 2021. Only 6% expect to reduce their exposure.
Other than the core sectors, these investors also plan to increase their activity in the core plus such as growth and income investments by 42%, and value add segments (growth investments) by 49% in 2021, due to the limited opportunity to acquire assets and a rebalancing of relative risk and volatility. 
Direct acquisition in private markets will remain the primary route for most investors, but many are increasingly looking towards different transaction structures in order to gain and increase their exposure to real estate. Some 32% of respondents are planning to increase exposure to platform or entity deals, while 29% plan to increase their activity in debt markets.
JLL chief research officer, Asia Pacific, Roddy Allan, reckons the pandemic is changing how investors access real estate. 
"While we typically see a shift to more stable risk profiles during times of uncertainty, many investors are signalling not only a longer-term diversification strategy in Asia Pacific but are also reimagining how they transact in this region," he says.  
Edited by Erlynda Jacqui Chan