This article first appeared in Personal Wealth, The Edge Malaysia Weekly, on December 18, 2017 - December 24, 2017.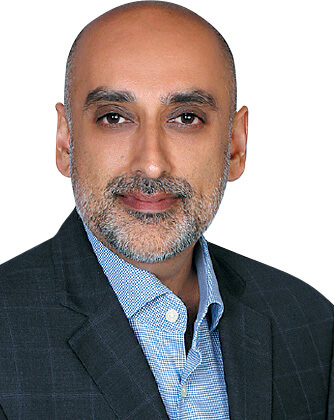 In fact, 87% of the index's market capitalisation is driven by intangible assets such as patents, trademarks and know-how, as opposed to traditional physical assets such as land, factories and labour. > Ali Ijaz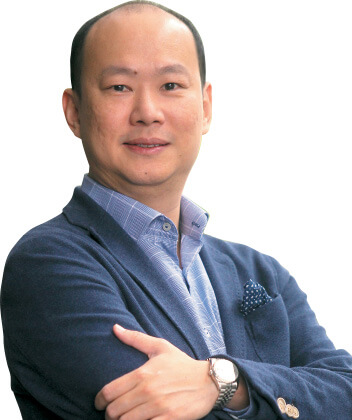 The performance of the patents index shows that there is a correlation between patents and equity value, where IP stakeholders yield a higher profit rate than non-IP stakeholders, in a company's valuation. > Thoo
A growing number of high-technology firms in Asia are developing their own intellectual property (IP), as they come up with products and services for their businesses. This presents an opportunity for investors eager to tap the future growth of companies that offer unique propositions and groundbreaking inventions.
While tech giants such as Apple and Google often come to mind for their IP-related products and services, innovative firms in Asia are slowly gaining market share. According to the latest World Intellectual Property Organisation statistics, the highest number of applications for patents, utility models, trademarks and industrial designs were filed in Asia in 2015, making up 61.9% of all such applications worldwide. 
Two Singapore-based funds have recognised this trend and are eager to invest in Asian start-ups with IP or start-ups that want to expand into Asia. Private equity firm Leonie Hill Capital announced in October that it would launch a co-investment fund with Japanese sovereign patent fund, IP Bridge, to invest in Asian deep-technology start-ups with the potential to generate IP. 
The S$1 billion (RM3.02 billion) Makara Innovation Fund was launched in April by the Intellectual Property Office of Singapore and private equity firm Makara Capital, to target companies in Asia that already have IP and the potential to grow.
Makara Capital CEO Ali Ijaz Ahmad says the firm decided to do this because it sees IP as a creator of value and a competitive advantage for companies. "Look at the S&P 500, for example. We find that increasingly it is the intangible assets that are driving a significant majority of the enterprise value. In fact, 87% of the index's market capitalisation is driven by intangible assets such as patents, trademarks and know-how, as opposed to traditional physical assets such as land, factories and labour," he adds. 
Companies such as Apple are proven examples of IP-driven companies, he points out. "We examined Apple as a case study in relation to its iPhone and iPad business and found that the company captures the largest share of its value from activities based on the creation and monetisation of intangible assets such as product design, software development, product management, marketing and other high-wage functions based in the US."
Companies with such assets are attractive because of the exclusivity granted to them under IP laws. The value of the intangible business assets is taken into account by investors and financial institutions in the event of a sale, merger or acquisition, which boosts valuations. Meanwhile, IP owners can profit by licensing, selling or commercialising the patent-protected products.
According to Switzerland-based consulting firm IPStudies, research has shown that companies that file for patents have higher survival rates than those that do not have IP. In some countries, companies with IP have higher profit margins or returns on investment. This is particularly true in the chemical, pharmaceutical, IT and telecommunications sectors.
"We see that today, even companies looking to have initial public offerings on the Nasdaq will take into consideration the IP values in the overall market valuation. The performance of the patents index shows that there is a correlation between patents and equity value, where IP stakeholders yield a higher profit rate than non-IP stakeholders, in a company's valuation," says Thoo Wee Meng, head of investments in the technology, media and telecommunications sectors at Leonie Hill Capital.
The firm has more than a decade of experience investing in tech companies, mostly based in the US. Its co-investment vehicle with IP Bridge will be the first technology fund focused on Asia. Its other fund, the Leonie Hill Flagship Fund, invests in US and Japanese tech companies. 
"We invest in companies that are looking for a strategic buyout or have the potential to list. IP is touted as one of the most important assets in businesses across the industry. So, we want to position ourselves in all stages to make sure that every innovation is not only valued but also protected," says Thoo.
Leonie Hill Capital and IP Bridge will set up a centre in Malaysia to house the investees from Japan, Malaysia and other Asian countries and provide a site for product testing. "We have been looking at an optimal model to elevate Southeast Asia and Asia-based companies. So, we made the decision to partner IP Bridge to create a critical mass of IP-centric start-ups," says Thoo.
The decision to collaborate with IP Bridge is based on its experience managing IP, he adds. The sovereign patent fund was formed by the Japanese government and more than 20 major corporations to invest in IP and innovation. According to its website, the US$300 million fund currently holds up to 3,500 patents in a variety of fields, ranging from wireless communication and semiconductors to medical engineering.
The patent funds represent another type of entity that has been investing in IP as an asset class globally. This vehicle creates a patent portfolio by acquiring existing patents or nurturing IP and profits by licensing the patents or creating partnership programmes, among others. 
According to a 2013 report by Asia Venture Capital Journal, such funds are gaining prominence in Asia. Most patent funds in the region, however, are government-backed entities such as those in Japan, Taiwan and South Korea. Some non-government-backed patent funds that have been expanding in Asia are US-based Intellectual Ventures and Singapore-based Transpacific IP, says the report.
Areas of interest 
Leonie Hill Capital and IP Bridge will focus on start-ups in areas of the Internet of Things (IoT), agriculture tech and food tech. Thoo says these three sectors have the most potential to develop in Asia. Other areas include sensors and wearable tech. 
"I want to emphasise that [potential investees] not only need to have software technology, but a deep-technology system that allows them to apply engineering values in a vertical sector. In food tech, we are looking at a few companies that have unique applications in biotechnology and aim to bring them into the food chain to look at areas such as food safety and nutrition," says Thoo. For instance, the applications may involve new engineering skills that could become a new product line.
In terms of wearables, they could be powered by nanotechnology, says Thoo. "Imagine that with nanotechnology, you are no longer required to wear heavy gloves. You can just use nanotechnology in applied materials like a spray. Spray it on your hand and your hand becomes a glove because of the nano application of an anti-bacterial formula, just like spraying a mosquito repellant. This is the cutting-edge technology we are looking to invest in."
Meanwhile, agriculture technology may be very relevant to Southeast Asia, as many countries in the region are heavily involved in the sector. There are many inventions in this sector that could improve the performance of existing equipment, Thoo points out. 
"What we are seeing today is sensor technology, where sensors can be deployed in farms to collect data. These sensors could collect and analyse data using artificial intelligence (AI) to mitigate the risk of the plants and animals getting infections and to increase the production of the farm," he says.
"The technology will detect temperature and the environment. We have built-in IoT sensors in the farming industry that is able to help farmers optimise resources and make it safe for consumers."
Thoo says he realised that many of the inventions are found in research institutions across the region. So, the firm works with universities in Singapore, Japan and Malaysia to search for ideas. Then they work with the inventors to try and commercialise the technology.
The Makara Innovation Fund focuses on growth-stage and late-stage start-ups with the potential to grow. Ali Ijaz says the fund is underpinned by two mega-trends that it has observed across Asia — increased urbanisation and middle-class growth. Based on these trends, the fund will invest in companies that address growth-led demands and overcome resource constraints due to urbanisation challenges in the region. This includes areas such as logistics, security and waste management related to urban solutions, advanced technologies such as AI, cybersecurity, nanotechnology, financial technology, alternative energy, healthcare and biomedicine.
Last month, the Makara Innovation Fund made a S$70 million investment in MyRepublic, a telecoms technology company with operations in Singapore, Indonesia, New Zealand and Australia. The internet service provider is powered by a proprietary cloud platform and offers fibre broadband services to consumers and businesses. According to news reports, MyRepublic has plans to expand into other Southeast Asian countries and will roll out mobile services early next year. 
Unlike Leonie Hill Capital and IP Bridge's collaboration, which will only invest in Asian companies, the investees of the Makara Innovation Fund can be global companies interested in the Asian market. "The fund can invest in companies located in Singapore, as well as overseas, which is what we have termed the 'from Singapore and through Singapore' approach. The fund's purpose is to monetise the Asian growth story, thereby investing in companies with a pan-Asian growth potential. Companies are sourced based on having defensible technology, products and services with the aim of meeting Asian demand," says Ali Ijaz.
The fund will also invest in companies that already have IP and proven technologies to scale and expand. Leonie Hill Capital and IP Bridge are targeting companies without IP yet, so they can assist them on their journey.
"Here we are talking about disruptive technology. Start-up founders are basically looking into various sectors to disrupt the traditional norms of business. So, we see this as a potential to create differentiating factors and Asia-based innovation," says Thoo.
"That is why we are putting emphasis on early-stage start-ups, guiding them and helping them to structure the IP and protect the founders or investors because the IP industry is a very legal-driven business. IP Bridge has many patent lawyers, so we have the experience not just to invest in the start-ups but to advise and help them."
Spotting good companies
Leonie Hill Capital and IP Bridge have identified about 25 investees and are in the process of structuring the investment vehicle. To evaluate a company before investing, they speak to the founders and analyse their technology, says Thoo.
"We look at the engineering base. We also look at how the IP that they have can grow into a bigger IP. We call this a portfolio creation model. We also look at the scalability of the technology. Will it be able to create more functionalities? 
"The point is we want to get to those companies that have high engineering skillsets that have good value in solving problems but have yet to go the IP route. That is when we come in and mentor them."
Thoo, who expects more IP-related start-ups to come up in Asia in the coming year, advises those interested in technology to understand the industry before investing. "It is important to understand the industry they are in and what kind of problems they are trying to solve. Is it a very highly regulated industry, for example? If it is, what are the government regulations that will restrict, if not kill, the start-ups?
"I think that as a savvy investor, you need to have information to really analyse not just the products but also the problems they are solving and the markets they are in. I think this will give you insight into whether the company will be able to grow in the next three years."
The Makara Innovation Fund is seeking to invest in 10 to 15 companies beyond series C, with an investment size of US$30 million to US$150 million per portfolio company. Ali Ijaz says they will rely on its team, which has extensive industry expertise and investment experience to identify growth opportunities.
The fund comprises both global and Singaporean investors, says Ali Ijaz. "The fund has value-added limited partners that offer the portfolio companies access to overseas growth markets by serving as a launch pad for businesses keen to expand into other regions and/or as co-investment resources for big-ticket investments."
On his advice to investors, he says one should invest in people first and the company second. "Be clear about the problem you are trying to solve, be demand-driven and know your customers and markets. Don't buy into the hype."
Meanwhile, the exact structure of the co-investment fund of Leonie Hill Capital and IP Bridge is still under discussion, says Thoo. The private equity firm is primarily backed by US-based family trust funds. It is not raising new funds this year, but it welcomes more partnerships with Malaysia and Southeast Asia-based investors in the coming year.
"There is a market here in Asia-Pacific and we believe Southeast Asia is still growing — I am talking about consumers consuming technology. We are still in a very high-growth momentum and in Southeast Asia alone, we have a sizeable market," says Thoo.