This article first appeared in Personal Wealth, The Edge Malaysia Weekly, on September 21, 2020 - September 27, 2020.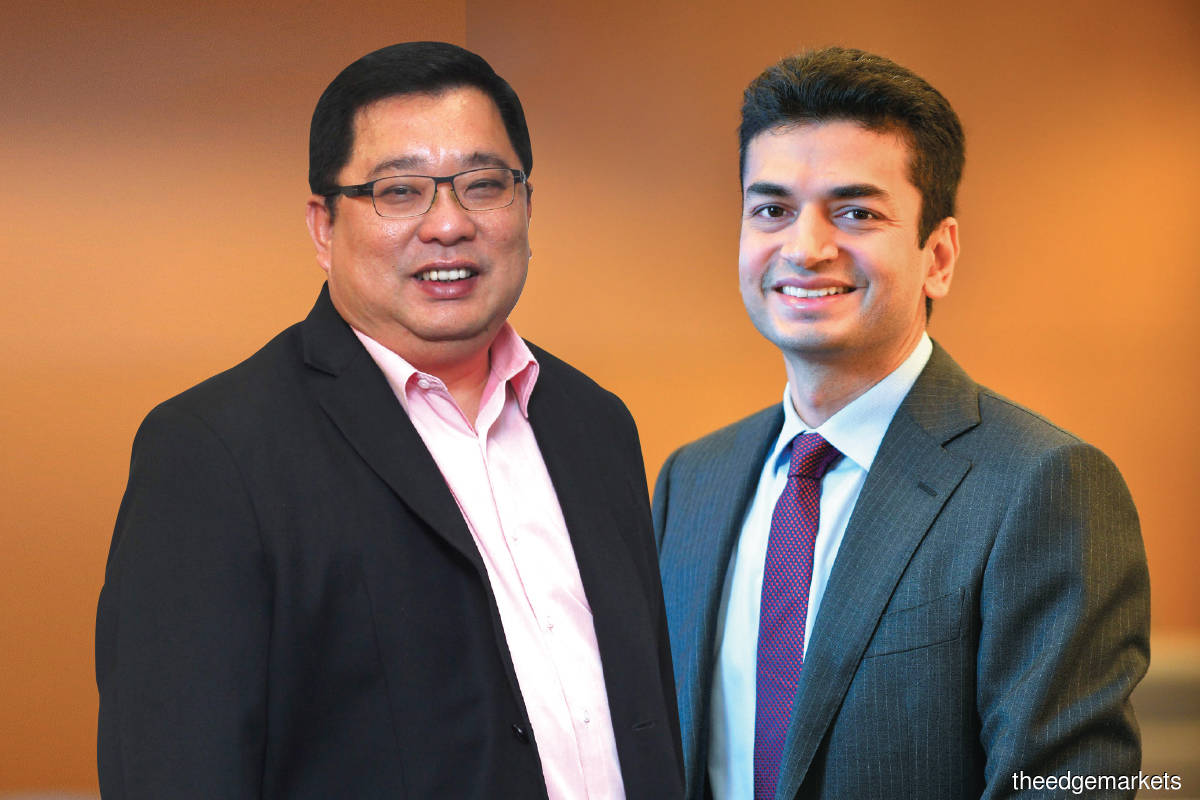 It has been a wild journey for investors this year. The coronavirus pandemic caused the global economy to almost grind to a halt in the first half of 2020, which resulted in a deep GDP contraction for many countries. Major asset classes saw severe levels of volatility, posing challenges even to seasoned investors as they learnt to navigate their way through the turbulence.
While stock markets have staged a strong rebound since the rout in mid-March, investors should still practise caution as the current market performance may not be a reflection of what is happening in the broader economy.
"[The rebound] was due to unprecedented stimulus measures injected by governments and central banks to cushion the impact of the Covid-19 pandemic. Such stimulus largesse have buoyed market gains and led to a liquidity-driven rally," says Teng Chee Wai, managing director of Affin Hwang Asset Management Bhd.
"However, it cannot be denied that there is a strong disconnect between the stock market and the real economy. As such, investors need to be mindful of the risks and be prepared for further volatility, especially if there is a resurgence in Covid-19 cases."
Like the rest of the world, Malaysia is seeing a disconnect between fundamentals and stock market performance, he adds. However, because of the abundance in liquidity, the local market has performed well.
"Malaysia's stock market has been one of the top performers in Asia, fuelled by the return of retail investors and the rally in glove makers. But if you dissect the performance, the benchmark FBM KLCI has mostly languished throughout the year and remains barely unchanged on a year-to-date basis. If you stripped out the performance of glove stocks in the FBM KLCI, the index would be down," says Teng.
One factor that could impact liquidity in the local market is the expiry of the loan moratorium at the end of this month. "In such buoyant market conditions, investors need to be mindful of the risks and not chase performance," he says.
Meanwhile, the global equity markets seem to be pricing in a V-shaped economic recovery, although some investors are sceptical about this projection, observes Nimit Khare, country head of retail banking, mortgages and wealth management at Citi Malaysia.
"It is worth noting that sector performance tells a more differentiated story. For example, technology equities are up very strongly year to date, but other sectors that have been most affected by the virus — such as hotels, airlines, retail real estate investment trusts, energy companies and banks — are still underperforming on a relative basis this year," says Nimit.
Despite the heightened market volatility, investment opportunities can be found in the second half of 2020 due to the dispersion in the markets, he adds. Also, the commitment by central banks to prop up financial markets via asset purchases has created investor confidence and altered the typical recessionary market dynamics.
Citi analysts believe that equity markets will remain supported due to these expansionary monetary and fiscal policies, as well as the global economic recovery. "A re-acceleration of Covid-19 infections and geopolitical disruptions are among the key risks to watch out for as they could contribute to bouts of market volatility ahead. But [these] are unlikely to derail the overall recovery," says Nimit.
The US presidential election race is one factor that could impact the markets going forward. For instance, US-China tensions could simmer in the lead up to the election as US President Donald Trump adopts a more aggressive foreign policy stance to shore up political support.
"It will be critical to continue monitoring Covid-19 infection rates and any risk of a second wave. We are also closely watching any developments on the vaccine front as some candidates are already in phase two or three of clinical trials," says Teng.
When will the market recover?
As economies begin to reopen, the number of new daily cases could rise again. However, a number of positive developments could help prevent infection and mortality rates from returning to their previous highs in many countries.
"The general public is much more careful now. They are wearing masks in public areas and maintaining hygiene as they adapt to the new normal. Thus, behavioural changes in society can help stem the spread of infection," says Teng.
"The supply of personal protective equipment and masks is much higher today as manufacturers have increased production to meet the demand. Hospitals and medical facilities are also much more prepared after increasing intensive care unit beds and ventilators. Governments have ramped up their contract-tracing capabilities, which will help in reopening their economies."
Signs of rising economic activity levels have already been observed in China, which was the first to emerge from containment measures, and also in the US more recently, Nimit observes. "As the global economy enters a new cycle, the recovery looks to be uneven across regions. Some sectors will likely take a longer time to recover than others. Citi analysts expect the full-year global GDP to contract 3.9% in 2020 before recovering to 5.7% in 2021, largely led by emerging markets," he says.
Meanwhile, the Malaysian economy is expected to gradually recover. The pace of the economy reopening is the single most important factor in determining the outlook, says Nimit.
"Citi analysts expect the measures taken to mitigate the impact of Covid-19 to widen the 2020 fiscal deficit to 5.9% of [Malaysia's] GDP from the original 3.2%, translating into the largest positive fiscal impulse since 2000. Including measures not directly funded by the budget, the total stimulus adds up to 20.2% of GDP, [making it] the second largest in Asean after Singapore," he points out.
While Nimit is cautiously optimistic that the macro backdrop will be conducive heading into the second half of 2020, there are still risks that may pose challenges to the recovery ahead. "Although investors should not be overly cautious or risk averse, it is always reasonable to be mindful of risks and develop strategies to manage them effectively," he says.
Teng says that with the new normal in the investment landscape, investors must stay disciplined and focus on things they can control such as their asset allocation and diversification. "Investors should practise good asset allocation to ensure that they are comfortable with the level of risk they are taking with their portfolios."
Teng will be speaking on "Investing in the new normal: Market outlook post-pandemic" at The Edge-Citigold Wealth Webinar Series 2020 on Sept 26. This is the first of a four-part series that will be held in the coming months. Each of the hour-long sessions will feature guest speakers from prominent asset management firms and Citi, who will discuss pressing topics in the investment world today.
"We believe investors will gain some insights during this webinar series, which is a long-awaited one following the postponement of The Edge-Citigold Wealth Forum 2020 earlier this year due to concerns surrounding the Covid-19 outbreak. This marks our first time hosting such a series together with Citi, and we look forward to holding engaging sessions with each of the distinguished speakers as well as our participants," says The Edge Media Group publisher and group CEO Datuk Ho Kay Tat.
From the session, investors can gain a better understanding of the global investment landscape post-pandemic and understand how they can position their portfolios in the new normal. "Attendees will benefit from the latest market insights as well as acquire strategies to thrive in their investments amid a volatile market," says Nimit.