This article first appeared in Personal Wealth, The Edge Malaysia Weekly, on May 6, 2019 - May 12, 2019.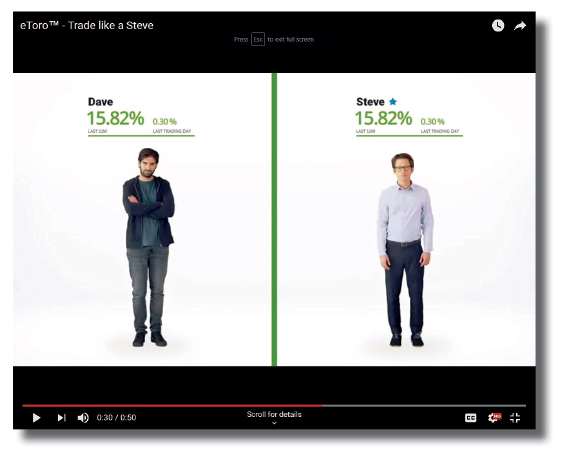 Social trading platforms allow investors to copy the trades of top traders on the platform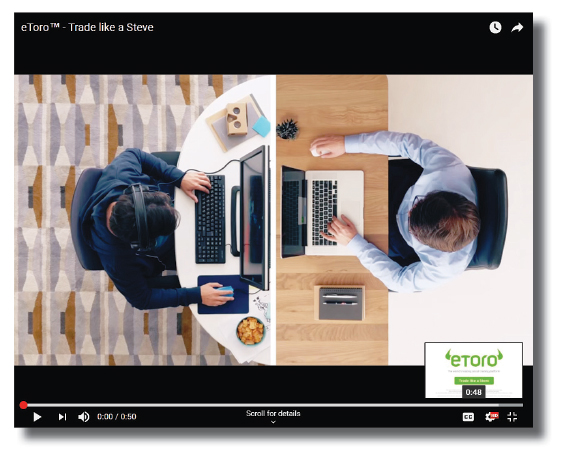 Social trading platforms allow investors to copy the trades of top traders on the platform
Social trading has gained traction in Malaysia over the last few years, particularly among the retail investing community. It has been instrumental in introducing the concept of contracts for difference (CFDs) to a new generation of investors.
With social trading, investors are able to discuss, engage with one another and gradually learn about CFD trading on an online platform. The idea is that these new investors will eventually take up small CFD positions and monitor their progress from there.
Over the years, social trading has evolved to take on the concept of "mirror trading" — a popular strategy among foreign exchange (forex) traders. This strategy allows investors to copy the moves of more successful forex traders. It is largely an automated feature and is meant to minimise emotions in the decision-making process.
For all the convenience and increased engagement that social trading brings to the CFD market, it does appear to have a compounding effect on the underlying asset. The greater a top trader's following, the more money that goes into his position on a particular CFD.
This requires the counterparty — in this case, the social trading platform — to take on the CFD's opposing position. Simultaneously, the platform directly trades the underlying asset, as a means to hedge against the position it has taken with the top trader and his following.
So, as social trading gets more popular, there is every chance that these underlying assets — be they equities, exchange-traded funds (ETFs), commodities, currencies and even entire indices — will display abnormal trading patterns, thus adding to the assets' overall volatility.
Social trading platforms that provide CFD trading facilities have similar features, allowing investors to copy the trades of any number of top traders on the platform. In short, it is not unlike a social media platform, albeit one with built-in investment tools and trading capabilities.
CFDs have historically attracted active traders, speculators and those looking to hedge their trading positions. With this instrument, the investor does not own any of the underlying assets but is looking to bet that the market will go in a particular direction.
So, he pays a fraction of what it would cost to buy the asset. For example, suppose stock A is currently trading at RM10. The investor believes that the share price is about to go up, so he buys 1,000 CFDs. The brokerage firm has set a "margin rate" of 10% on this particular company, which denotes that the investor need only deposit 10% of the total value of the trade as his CFD position.
At RM10 each, 1,000 CFDs mean that the investor has purchased RM10,000 worth of CFDs. However, thanks to the 10% margin rate, the investor only needs a RM1,000 outlay to enter this position. Suppose the investor's prediction is proved right and stock A has now appreciated to RM15, the investor's 1,000 CFDs are now worth RM15 each for a total of RM15,000. That means the investor has made a profit of RM5,000 on an initial deposit of just RM1,000.
Brokerage firms may provide leverage to their network of investors, allowing them to take large positions — sometimes up to hundreds of times the original amount — on the price fluctuation of the underlying asset. This is a double-edged sword, with potentially harmful consequences to novice traders.
While leverage allows a trader to significantly amplify his profits (even as he only risks a small percentage of the contract's price), the reverse is also true. In fact, a number of online brokerage firms inform visitors right on their landing pages that traders can and often do lose money playing the CFD market. To the inexperienced and uninitiated, the losses can be catastrophic.
In recent years, international regulators have scrambled to regulate the market. The European Securities and Markets Authority (ESMA) first stepped in to regulate CFD trading in the EU in August last year. These regulations, among others, mandate caps on leverage, depending on the underlying asset class, guaranteed limits on retail trader losses as well as restrictions on the kinds of incentives that can be offered to retail traders.
Despite the ongoing Brexit complications, the UK's Financial Conduct Authority (FCA) in February moved to implement ESMA's regulations on CFDs in its own financial services industry. Over the longer term, the FCA is exploring the possibility of making these regulations a permanent feature of the UK's financial services landscape.
Back home, the rise of CFD trading has not gone unnoticed, with the Securities Commission Malaysia (SC) releasing its Guidelines on Contracts for Difference back in April last year.
In any event, Southeast Asia presently lacks a consistent regulatory environment, the kind of which is only now taking shape in Europe. It may be some time before social trading and CFDs are more comprehensively regulated and its investors granted better protection.  
Currently, there do not appear to be any local brokerage firms offering the service, although Phillip Futures has a "CFD" tab on its online portal. When contacted, a spokesman told Personal Wealth that the company does not presently offer CFD trading to its clientele.
Today, social trading has evolved into a global, billion-dollar industry, with entire online communities built around copying the trades of various top traders. Paul Henry Familiaran, head of Southeast Asia at eToro, says social trading is bringing global markets to local populations and, particularly, new traders.
"Being social in your trading means you can improve faster, compare strategies within the community, share advice as well as communicate with and ask questions of top traders. This means that very early on, you will know whether you are doing well or not," he adds.
Founded in 2008, eToro is among the largest and most popular social trading online platforms to date. The company boasts roughly 10 million registered user accounts. Over the last few years, it has made a concerted effort to cement its position in Asia.
"Although we have always had a presence here [due to Asia-based investors], I would say that we have been the most prominent in this part of the world in the last three years or so. In 2018, we successfully raised US$100 million with China Minsheng Financial, SBI Group, Korea Investment Partners and the World-Wide Investment Company Ltd to support expansion."
eToro services its Asian clientele via its Australian entity,  he adds.
In the region, clients are able to use their accounts, which are regulated through the Australian Securities and Invesments Commission (ASIC).  eToro started onboarding its Asian clients through its Australian entity in Dec 2018.
"New regulations in Europe limit investors to very low levels of leverage, whereas a lot of our clients in Asia want high leverage on their trades. This is something that we are able to offer through our Australian entity."
eToro offers investors a variety of asset classes to trade as CFDs, including equities, commodities, currencies, cryptocurrencies and ETFs. It also allows investors (depending on their geography) to directly purchase these securities.
"In our European entity, if you traded Apple Inc at zero leverage, you would actually be buying real, tangible shares in the company. However, for our Australian and Southeast Asian clients, our licence only allows us to operate as a CFD counterparty. So, if people in this region are trading on eToro, they would in fact be trading in CFDs, regardless of whether the trade is leveraged or not," says Familiaran.
Despite this, at press time, nowhere on eToro's landing page does it say that first-time Malaysia-based traders would only able to trade CFDs. Checks on popular local online forums reveal that a number of potential investors do not appear to be aware of this limitation. That said, eToro does have multiple capital risk warnings at various points on its landing page.
Due to the historically volatile nature of CFD trading, the company has instituted measures to safeguard investors, says Familiaran. It takes time and consistently good performance before someone earns the privilege of being a top trader under eToro's Popular Investor Program — and the 2% management fee that the privilege entails.
Familiaran says top traders on eToro are compensated with  a management fee of up to 2%  of their annual assets under   management (AUM).  "It is easily an eight-month journey, from a cadet investor to the point where you are qualified to earn the 2% of AUM. By the way, that management fee comes out of eToro's end, and not from the copiers' pockets.
"We police all the top traders by assigning them a risk score. As a top trader, it is your responsibility to keep your risk score below 7 (with a maximum score of 10, denoting the highest level of volatility). All traders on eToro get to see the top trader's risk score and trade history.
"The moment a top trader hits a risk score of 7 or above, he is immediately barred from being copied by anybody else and furthermore, will not be eligible to receive monies for people copying him. For our part, we generally want our top traders to have a risk score of no more than 4. That way, in the event of a spike in volatility, their score will only go up to 5 or 6."
Traders on eToro are further required to insert a "copy stop loss" amount before they are allowed to make copy trades. For example, if a trader institutes a stop loss of 80%, the moment a copy trade causes his account to be drawn down by 20%, his account automatically closes out his position.
eToro's compensation model for its top traders is also meant to minimise unnecessary or overly volatile trading. "We incentivise our top traders by getting them to deliver positive performance with the lowest possible volatility. Other competitors have been known to compensate top traders based on the amount of trading volume they generate, rather than performance. When top traders are incentivised based on trading volume, they become less concerned with whether those trades are positive or negative," says Familiaran.
Although it can be tempting to simply set up instructions to copy the investment patterns of these top traders and leave it at that, the company encourages its users to communicate with one another and with top traders beforehand. "We allow our clients to speak with each other. They could also directly message their top traders to question their investment decisions. This is an environment where there is a lot of engagement and where the top trader also responds to his followers," says Familiaran.
"If top traders do not communicate, then the chances of the copiers leaving them are very high. So, while you may not perform the actual trades yourself, you as a trader still have a responsibility to communicate with your top trader and, at the very least, get his views on the market outlook."