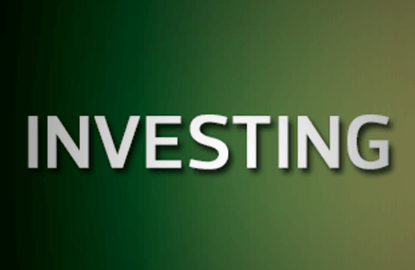 SHARES on the local bourse tumbled last week as the ringgit dropped to its lowest level against the US dollar since the Asian financial crisis in 1997-1998.
The ringgit has been on a broad downtrend since September 2014, but the decline worsened rapidly over the past one week. It closed above 3.92 to the US dollar Friday and is now down by more than 12% in the year-to-date, and 2.6% in the last week alone.
Our currency fall is weighing on the stock market. The FBM KLCI lost over 40 points last week, its worst weekly point-loss since early-May. Foreign investors have been selling the market for months now and are unlikely to stop with the prospects of forex losses compounding concerns over the economy and corporate earnings amid a trust deficit.
Also of concern would be the bond market, which has held up far better than the equity market, so far. Forex losses could easily more than wipe out yields to be had from holding these fixed income investments. Hence, the potential for more losses from currency depreciation may well intensify foreign selling.
Notably, foreigners own a huge slice of our government bonds, just under half of the total Malaysian Government Securities (MGS) outstanding. Yields on the benchmark 10-year MGS have been creeping higher, from 3.85% at end-April to 4.1% currently. Yields rise when prices drop.
I suspect the ringgit has room to weaken further in the shorter-term, if only because of momentum.
Increased outflow, from the equity and bond markets, would create a negative feedback loop to the falling ringgit.
Unfortunately, all the factors behind emerging market/currency woes remain in play, including the rising probability of a US rate hike in September, plunging commodity prices and the unfolding slowdown in China.
Brent crude futures slipped further last week, falling below US$50 per barrel, at the point of writing. With supply forecasted to keep rising — from US shale producers, OPEC as well as imminent resumption of output from Iran — while demand growth remains lacklustre, few are predicting any meaningful and sustained rebound in prices for the foreseeable future.
Crude palm oil prices too weakened, despite the strengthening US dollar. Prices for the benchmark futures are now at RM2,045 per tonne, well below the average of RM2,225 per tonne from January-July and average of over RM2,400 per tonne last year.
I purchased 6,600 shares in WellCall (Fundamental 3/3; Valuation 2.1/3). I had previously bought and sold the stock, but given where the ringgit is at the moment, I have decided to reinvest and increase my exposure to export-oriented companies.
To recap, WellCall manufactures industrial rubber hoses used across a broad swath of the economy — for air and water, welding and gas, oil and fuel, automobile, shipbuilding as well as food & beverage sectors. The bulk of sales are from exports. Lower latex (raw material) and oil prices should also bode well for the company.
WellCall is sitting on net cash of RM34 million at end-March and has consistently paid dividends over the years. Trailing 12-months yield stands at over 4% at the current price.
The acquisition pared my cash holdings to RM98,389, or about 43% of total portfolio value.
Total value for my portfolio was down 1% last week in line with the broader market selloff, but held up better than the FBM KLCI's 2.3% drop.
This reduced my total returns since inception to 13.6%. Nonetheless, I continue to outperform the benchmark index, which is down by 8% over the same period, by some distance.
This article first appeared in digitaledgeWeekly, on August 10 - 16, 2015.