This article first appeared in Personal Wealth, The Edge Malaysia Weekly, on September 30, 2019 - October 06, 2019.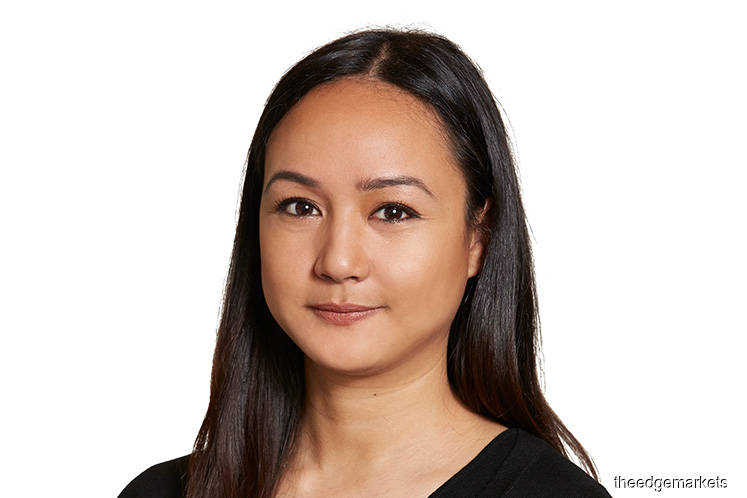 Companies need to be engaged and, in some cases, educated. Some companies have not even done a materiality assessment. So, they do not understand what risks they are exposed to. Investors need to ask these questions. - Iman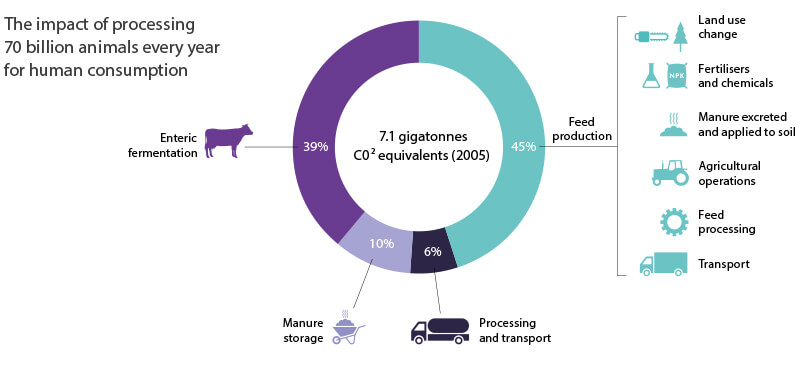 The livestock sector is a huge contributor to climate change. Yet, it is one of the most vulnerable to the impact of global warming. Still, few companies in this sector have made sufficient commitments to mitigate this impact, according to a new report by FAIRR, a US$16 trillion-backed global investor network.
The organisation recently released its Coller FAIRR Protein Producer Index, which analyses 60 of the world's largest meat, fish and dairy producers on environmental and social issues. It found that 77% of these major producers do not measure greenhouse gas (GHG) emissions and do not have meaningful targets to reduce them.
Thirty-nine out of the 60 companies, or 65%, are considered "high risk" in their overall performance, including Bursa Malaysia-listed QL Resources Bhd. None of the 50 meat and dairy companies have a comprehensive policy to address or mitigate deforestation in the regions where they source soy and cattle.
This lack of scrutiny on the sector can present risks for investors as climate change is already having a material impact on some of the companies' bottom lines. The risks will only increase, as highlighted by the Intergovernmental Panel on Climate Change (IPCC) last month.
"As last month's landmark report by the IPCC demonstrated, the world's meat, fish and dairy industries are under serious threat from the impact of climate change. The weight of evidence highlighted by the Coller FAIRR Index has left investors concerned that the sector is failing to act," says Jeremy Coller, founder of FAIRR and chief investment officer at Coller Capital, a UK-based investor in the private equity secondary market, in a press release.
According to some calculations, the livestock industry releases more GHG emissions than the transport sector when land use change and other factors are considered. The livestock sector is also one of the largest drivers of habitat loss when forests are cleared for livestock pasture or feed crops.
"In stark contrast to the transport sector, only one in four meat, fish and dairy producers even measure their GHG emissions, let alone act to reduce them. The Paris Agreement is impossible to achieve without tackling factory farm emissions. Coal is a stranded asset and cows are the new coal," says Coller.
A stranded asset is one that has become obsolete or non-performing but must be recorded on the balance sheet as a loss of profit.
Why should investors care?
The Coller FAIRR Index analyses the companies' performance in the areas of GHG emissions, deforestation, water use and scarcity, waste and water pollution, antibiotics, animal welfare, food safety and sustainable proteins.
Extreme weather events and higher temperatures due to GHG emissions and deforestation are already becoming more visible risks for investors.
The FAIRR report highlighted a few examples. Singapore-listed QAF Ltd, which owns hog farms in Australia, saw feed prices increase 55% last year due to increased droughts. Subsequent flooding in the country in 2018/19 caused Australian Agricultural Company Ltd to suffer losses of more than US$100 million.
Such incidents may increase in frequency and severity in the future. The IPCC found that a 2°C warming could result in a livestock decline of 7% to 10%, with associated economic losses of between US$9.7 billion and US$12.7 billion. For the aquaculture sector, a warming climate will increase the risk of diseases, parasites and harmful algae blooms.
For instance, record flooding in Nebraska, the US, cost the livestock industry there over US$400 million in March. In Australia, more than 500,000 livestock were killed by floods after a long drought this year. Its central bank warned that the country's GDP had fallen 0.15% due to extreme weather events this year.
"Investors should care about sustainability practices in the meat and dairy industry as they can be financially material. [Addressing] supply chain disruptions, shifting consumer preferences and higher cost [of raw materials] are highly relevant for the continued success of these businesses. These are not risks that we, as investors and stewards of capital, can ignore," Emma Lupton, senior associate for responsible business at BMO Global Asset Management, tells Personal Wealth in an email interview.
The company is part of the investment network.
Depleting natural resources is another risk investors should take note of. "Water availability is localised and climate change exacerbates the dynamics between supply and demand. Additionally, increased water stress occurs due to the number of stakeholders using the same water sources — some on a huge, industrial scale — leading to the further diminishing of groundwater reserves," says Lupton.
"For investors, understanding where water risk — and therefore opportunity — sits within a company is key, be it in the supply chain or in direct operations, as the solutions required are different. Companies that manage their water resources effectively throughout their business can have an advantage over companies not aware of this potentially financially material risk."
Meanwhile, regulations and community upheaval are bound to affect the companies. For instance, Smithfield Foods, a subsidiary of Hong Kong-listed WH Group Ltd and the largest pork producer in the world, had to pay US$473.5 million to neighbours of three hog farms in the US last year due to unreasonable nuisances from hog waste.
This could be something investors of Asian companies have to pay particular attention to. Nearly half (47%) of the companies on the index are based in Asia, including 14 in China. Demand for protein from the country is projected to account for 35% of the global protein market value by 2025.
Investors should engage with companies
The Coller FAIRR Index was created for investors to engage with their investees in this sector on environmental and social issues. But it is not just the meat, dairy and fish producers that should be held accountable. These producers are suppliers to brands such as McDonald's, Tesco, Nestlé and Walmart, which have made various sustainability commitments.
The FAIRR report points out that the suppliers to some of these companies are ranked as the worst offenders in areas such as GHG emissions, antibiotics and deforestation. "Investors should use the index to engage with the companies. Investors may not have holdings in the suppliers, but they may have holdings in global food manufacturers, retailers and restaurants. Those customers should be engaging with their suppliers too," FAIRR research and engagement manager Iman Effendi tells Personal Wealth.
As an example, the report points out that McDonald's and Yum! Brands, which operates brands such as KFC and Pizza Hut, have pledged to reduce antibiotics use in their beef supply chains. But most of the beef suppliers do not have a policy to avoid routine use of antibiotics, according to FAIRR.
Up to 77% of the companies on the index are considered to be high risk in this category. Seventy-three per cent of all antibiotics are often used in factory farming to help animals grow faster. But this has resulted in drug-resistant infections, which is a serious public health threat, and the growth of superbugs.
"Companies need to be engaged and, in some cases, educated. Some companies have not even done a materiality assessment. So, they do not understand what risks they are exposed to. Investors need to ask these questions," says Iman.
Investing in alternative proteins
Some may recall the recent fires in Brazil's Amazon forest as an example of a material impact. Deforestation to pave the way for soybean plantations is a well-known issue in that country, but rising soy and protein demand have exacerbated the problem. Brazil is the world's largest exporter of beef.
This points to another issue. To feed the almost 10 billion people in the world expected by 2050, the industry will have to step up its production of meat, dairy and fish. Subsequently, harvests of soy and other commodities used for animal feed will need to increase. The burgeoning population will also want affordable sources of protein, pressuring companies to keep costs low.
However, the way protein is currently produced is not sustainable, says Iman. "The resources are not efficiently allocated. It is not just bad practices of illegal deforestation and burning (causing the Amazon fires) as much as the incredible demand for these products. It is mainly soy and beef production driving these events. The soy that is harvested is going to livestock production rather than being turned into soy milk or tofu, for example."
The IPCC report suggested plant-based diets and a reduction in meat consumption as solutions to meet the target of keeping global warming below 2°C. Changing diets, however, is not easy.
In recent years, many companies have identified this as an opportunity to invest in alternative proteins. The recent initial public offering of Beyond Meat in the US is an example. Observing the trend, FAIRR added sustainable proteins to its analysis this year.
"We are looking at how companies are diversifying their product offerings into alternative sources to reduce their reliance on animal-based proteins. Last year, we found that only five companies had any activities in this space. This year, it is 15," says Iman.
"We were really surprised to see that even the upstream companies are doing this. Due to all the activity downstream, the meat producers are jumping on the bandwagon and diversifying their product portfolio."
Canada-listed Maple Leaf Foods Inc led the pack by launching a plant-based subsidiary and investing US$310 million to produce plant-based proteins. US-listed Tyson Foods Inc, one of the world's largest meat producers, has made investments in plant-based food start-ups and unveiled new alternative protein products.
Barclays Capital estimates that sustainable proteins can take as much as 10% of the US$1.4 trillion meat market within 10 years. Of course, some companies could just be responding to consumer trends rather than thinking about business resilience, Iman observes.
"But there are a couple of companies that are starting to talk about diversification as a material business issue. For example, Fonterra Co-operative Group Ltd — the New Zealand-based dairy company that produces Anlene milk — has said that to meet global protein demand in the future, we need a combination of traditional and complementary nutritional sources. We are acknowledging that there will be 10 billion people who need protein, but we cannot meet it with the way we are producing protein now," she says.
"A lot of investors support diversified protein sources not only because these are a material business opportunity but also a great transition tool. You cannot go cold turkey immediately. Like stopping a smoking addiction, you need nicotine gum or a patch to get you there. Alternative protein sources are not a silver bullet, but these will help us transition."