This article first appeared in Personal Wealth, The Edge Malaysia Weekly, on December 23, 2019 - December 29, 2019.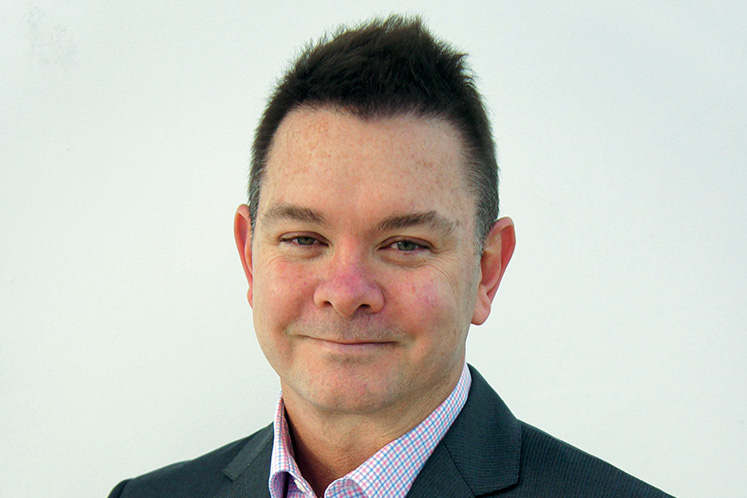 Our focus is on technologies that will benefit the Asian food system. There are more than 400 million smallholders in Greater Asia and the supply chains are very complex. The Asian community is growing at a rapid rate. So, it is imperative to feed these people. - Dean
In the next decade, the number of mouths to feed in Asia will increase rapidly. By 2030, there could be 250 million more people in the region — the equivalent of the population of Indonesia, the fourth most populous country in the world. The majority of these people will be wealthier as 66% of the world's middle class will be found in Asia compared with 28% in 2009.
This results in a demand for more and better quality sources of food in the world's most populous region, according to The Asia Food Challenge Report launched by PwC, Rabobank and Temasek last month. While this trend places pressure on existing agriculture and food systems in Asia, it also presents opportunities for investors who believe emerging technologies can resolve the pain points in these sectors.
"It is still the early stages, but we think now is the right time to start. We are seeing more high-quality research coming out of institutions in Asia. We are trying to facilitate that jump from research to commercialisation of these emerging technologies. We also think it is important to bring new technologies from other markets into the region," says Michael Dean, founding partner of online agriculture and food technology (agri-food tech) venture capital platform AgFunder.
Launched in 2013, AgFunder has co-invested with many prominent venture capital firms globally. The US-based platform has an office in Singapore.
AgFunder recently launched the Singapore-based GROW Asia Fund, which invests in agri-food tech companies around the world that are developing technologies to impact Asia's food system.
"Our focus is on technologies that will benefit the Asian food system. There are more than 400 million smallholders in Greater Asia and the supply chains are very complex. The Asian community is growing at a rapid rate. So, it is imperative to feed these people," says Dean.
As highlighted by AgFunder's annual reports, the pace of innovation in the agriculture and food industry has not kept up with that of other industries and that the industrial agri-food sector is highly inefficient. That is why technology innovation is sorely needed to disrupt this space, from the upstream farmers and mid-stream logistics providers to the downstream consumer food businesses.
According to The Asia Food Challenge Report, the region will double its total spend on food to more than US$8 trillion by 2030, presenting a huge opportunity for corporations and investors.
AgFunder already has two funds that invest in agri-food tech and alternative protein start-ups globally. Its Asia fund will invest solely in start-ups that emerge from its GROW accelerator in Singapore, which is the city state's first agri-food tech accelerator. The programme is the result of a joint venture with agri-food accelerator Rocket Seeder and is supported by the Singapore government.
Currently, there are only a few venture capital funds that invest specifically in agri-food tech start-ups that will impact Asia. Most investors in this region are still looking at financial technology (fintech) and e-commerce-related verticals. But that is changing, says Dean.
"We are seeing a lot more tech and general venture capital firms looking at what we are doing. Family offices are starting to understand that the food [security] issue is important. Valuations [in this sector] are not where the general tech valuations are. So, it is good value investing at the moment," he adds.
Globally, some of the prominent agri-food tech start-ups include US-listed alternative meat company Beyond Meat, India-based online restaurant marketplace Swiggy and US-based grocery delivery service Instacart.
The biggest agri-food tech exit occurred last year when biopharmaceutical giant Merck acquired Antelliq Corp, which provides animal health digital tracking, traceability and monitoring technology, according to AgFunder's 2018 report.
Last year, many of Asia's biggest deals in the sector were in online agribusiness, restaurant marketplaces and grocery delivery services. This is in contrast to more mature markets like the US, where upstream investments in agri-food tech are relatively more common.  
Areas to invest in
In Asia, the sectors with the highest potential are food tech and technology that can assist smallholders, according to Dean. Food tech includes alternative proteins and cellular agriculture, which refers to the process of making food that usually comes from animals without using meat. Instead, it uses cells or microorganisms to create agriculture products such as milk or meat alternatives.
"We are also keen on technologies that help smallholders, be it biotech solutions or new supply chain business models. It could also be insurance products [powered by technology] that help farmers do things easily. Smallholders' ability to get their products to market is crucial for Asia to feed the growing population," says Dean.
These solutions could include the Internet of Things and machine learning.
Another area that investors should look at is aquaculture. Asia is the biggest aquaculture producer in the world and most of the production is done by smallholders. "We are looking at controlled environment agriculture and technologies that help with farm management in aquaculture," says Dean.
Controlled environment agriculture uses technology for plant cultivation in enclosed environments.
There are currently nine companies in the GROW Asia Fund. One of them is Future Fields, a Canadian company in the cellular agriculture vertical that is developing an affordable and effective medium to produce cultured meat, or meat produced from the cultivation of cells.
"We also have a company called Viridis RS, which uses high spectral imaging to provide more granular information [on farm conditions] to insurance companies so farmers can get cheaper and readily available crop insurance," says Dean.
Meanwhile, India-based Intello Labs uses machine learning technology and the phone camera to monitor the quality of produce in supermarkets while India-based Tractor Junction provides farmers with affordable access to machinery and equipment.
Singapore-based portfolio company Singrow is in the controlled environment agriculture vertical. It uses technology to grow premium strawberries in tropical and desert regions.
"Its ambition is to bring high-quality and affordable strawberries to Southeast Asia since most of the strawberries in the region are imported. Because of that, the strawberries are often bitter," says Dean.
He currently sees acquisitions as the main route to exit investments, although initial public offerings are likely too. "We are predicting that this will take place over a five to seven-year horizon. The cultured meat start-ups in the cellular agriculture space may take a little longer than that because they need time to develop their products and gain market acceptance," he says.
According to the fund information sheet, AgFunder aims to invest in more than 50 start-ups entering the GROW accelerator programme over the three-year investment period, potentially providing the best start-ups with follow-on funding. These start-ups are in the pre-seed to series A stage. Its target internal rate of return is between 20% and 30%.
The fund is open to accredited investors, with a minimum investment of US$25,000. It is currently accepting accredited individual investors. From early next year, it will also be open to family offices and institutional investors.