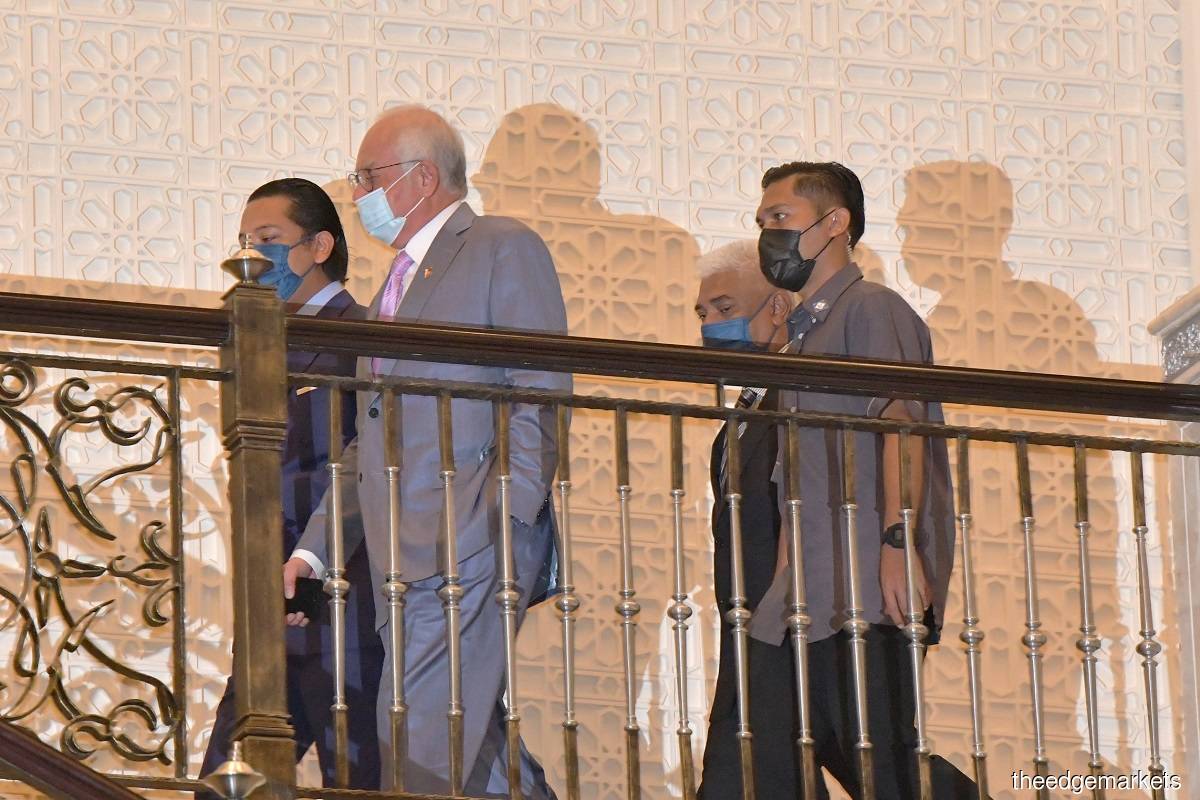 PUTRAJAYA (April 7): The Federal Court's registrar office confirmed that there was a mass disruption to the Putrajaya campus network yesterday for one and a half hours that affected the Internet connection at the Palace of Justice and other surrounding agencies here.
The outage caused a temporary disruption to the live feed of former prime minister Datuk Seri Najib Razak's SRC International Sdn Bhd appeal hearing for the press.
Najib's appeal is being held in the Court of Appeal 1, while journalists are placed in the conference room. The separation is enforced as part of Covid-19 precautions.
"The Federal Court registrar reassures that the said disruption did not affect the open court recordings," the office said.
The release also stated that all lawyers and public prosecutors that were affected were provided a recording (soft copy) of their respective court sessions.
'Very serious allegation'
Earlier today, Najib's senior counsel Tan Sri Muhammad Shafee Abdullah also raised the issue with the bench led by Datuk Abdul Karim Abdul Jalil and suggested that several journalists of the mainstream media should be allowed to enter the courtroom to cover the cases.
He further suggested the possibility that the disruption could have been done purposely, to which Justice Abdul Karim said was a "very serious allegation".
"We will investigate the matter," he said.
There were some initial problems this morning but the proceedings went on without any problems.
Sitting with Justice Abdul Karim were Justice Datuk Has Zanah Mehat and Justice Datuk Vazeer Alam Mydin Meera.
Najib was found guilty by the High Court on July 28 last year of abuse of power with regard to approving the RM4 billion loans from Retirement Fund (Incorporated) (KWAP) in 2011 and 2012 for SRC, and a criminal breach of trust (CBT) involving RM42 million of the company's funds deposited into his AmBank accounts.
He was also found guilty of money laundering of the RM42 million. As a result, Najib was sentenced to 12 years in jail and fined RM210 million by the High Court, which he is appealing against.
Read also:
Defence raises questions about former YR1M CEO's credibility and quizzes court to call Najib for defence