This article first appeared in City & Country, The Edge Malaysia Weekly, on - January 07, 1970.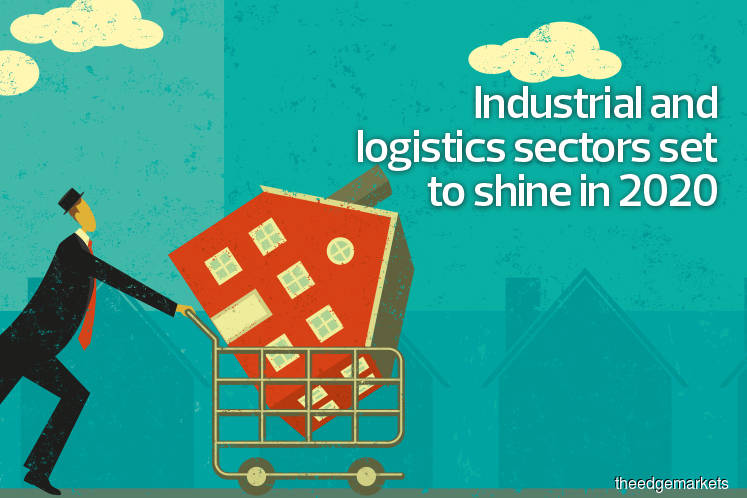 No matter how the property market fared in 2019, factors such as political instability in certain major markets and, in particular, the US-China trade war are the major concerns of international property experts.
The retail market in Hong Kong, which has been rocked by pro-democracy protests for the past five months, saw the sharpest decline in rental rates in history, while China had a challenging year thanks to the lingering trade war. Over in the UK, the continuing Brexit saga is expected to hit occupational demand in the UK this year.
However, not all is gloom and doom. Cambodia has had a relatively good year and is expected to have a good 2020. In Singapore, the property market was largely stable and is expected to be more segmented within each real estate class in the new year. Australia, too, had a strong 2019 and economic growth in 2020 is anticipated to gradually accelerate.
Read on to see what the property experts say about the property markets and their forecasts for their respective countries.
Cambodia
Ross Wheble
Country Head Knight Frank Cambodia
The property market in Cambodia regained momentum in 2019, subsequent to the general election in 2018, with the kingdom continuing to attract foreign direct investment (FDI) across all real estate sectors.
Landed residential remained one of the strongest performing sectors, underpinned by healthy domestic demand boosted by increasingly accessible and affordable financing packages.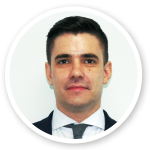 While the regional and global economic outlook continues to weaken, the International Monetary Fund anticipates that Cambodia will record the highest gross domestic product growth in Asean in 2020, and the momentum of the real estate sector seen in 2019 is expected to continue.
We are seeing a significant increase in enquiries within the industrial and logistics sector, underpinned by improving connectivity and infrastructure as well as increasing demand in the light of the US-China trade war.
Canada
Stan Krawitz
Vice-chairman, founder and head Savills Canada
For owners, the property market in Toronto performed very well in 2019, with industrial returns leading the way. Supply continued to lag unprecedented demand as e-commerce has challenged retailers to re-evaluate their supply chains.
The current level of industrial construction in the Greater Toronto Area (GTA) now measures up to 16 million sq ft, compared with 9 million in the third quarter of 2018. Overall, GTA gross rents have increased 13.4% compared with 3Q2018, a figure that reaches 19% year on year, when focusing solely on net asking rents. Overall GTA vacancy rates have declined to 1.2% from 2.2% in 3Q2018.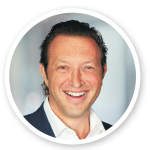 In the office sector, gross asking rents have risen in 2019, while overall availability across the GTA has declined y-o-y. Supply under construction stands at 11 million sq ft, compared with 9 million in 3Q2018, of which a significant portion is in Downtown Toronto. Growth in rental rates has been led by the Downtown Toronto market, while growth in other areas of the GTA has been moderate. Downtown Toronto gross rental rates have risen 7.5% y-o-y, compared with 2% outside Downtown Toronto.
The residential sector experienced moderate y-o-y growth, following previous years of above-average growth. As at 3Q2018, y-o-y increases in median sales price ranged from 3.6% for a single detached home to 7.3% for a condominium, according to the Canadian Real Estate Association (CREA).
Trends across the industrial and office sectors are likely to continue into 2020. Rising rental rates in the industrial and office sectors are expected to continue until new product deliveries exceed current demand. This is expected to be at least 24 months from the current period. Tenants are expected to face difficulty in finding properties to suit their operations, while landlords and investors will look to capitalise on the scarcity of space.
Within the residential sector, growth rates in Toronto are expected to be moderate in 2020. CREA says economic fundamentals have been relatively strong, while the Bank of Canada is not expected to raise interest rates within the next year, allowing investors access to low-cost mortgages. However, much of this positive momentum is expected to be suppressed by the effects of mortgage stress tests introduced in 2018 and potential taxes on foreign investors.
We expect the industrial sector is considered to be most attractive to investors in 2020. In short, increasing rental rates are expected to continue as supply lags demand and vacancy continues to decrease, while industrial investment offers fewer barriers to entry than traditional office investment.
International political stability will play a larger role in the property markets in Toronto, Canada and globally. Investors and businesses alike look to governments to provide a degree of certainty regarding government policy. When governments engage in actions such as trade wars and short-term policy decisions, investors and businesses experience greater difficulty in making long-term investment decisions and ultimately, may abstain from or postpone making investment decisions.
Singapore
Lee Nai Jia
Head of research Knight Frank Singapore
The Singapore property market has remained largely stable this year. The office sector has performed well with rents improving across the board, except in the suburban offices, followed by the hotel sector, where there are improvements in occupancy and revenue per room.
The 2020 market will likely be more segmented within each real estate class. For example, some types of industrial properties such as central food kitchens, data centres and high-spec purpose-built industrial spaces will continue to do well. Occupancy rates are expected to improve or hold.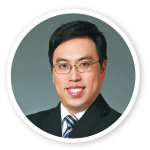 The retail sector has reached an equilibrium, hence, rents have remained largely unchanged. The residential sector is expected to grow sustainably in the year ahead.
The main themes likely to emerge in 2020 will be flight-to-safety and future-proofing for end users. As such, shophouses and private homes in central areas can be expected to witness jumps in interest. For end users, commercial spaces that offer specifications for advanced manufacturing, research and development as well as collaboration will help.
Looking ahead, the outcome of the US-China trade war and geopolitical tensions can be expected to greatly impact property market growth.
London
Mat Oakley
Head of UK and European commercial property research Savills UK
While Brexit might have been expected to hit occupational demand in the UK this year, the office and industrial markets have continued to perform well. The best performing sub-sector in capital value terms was logistics property in the southeast, which has delivered average capital value growth of 6.1% over the last 12 months.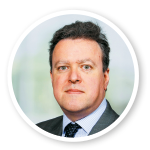 An end to confusion around Brexit will boost investor demand for the UK in 2020, whether it is by a weakening of the pound sterling in the event of a hard Brexit or a return of investor confidence due to a soft Brexit.
We expect risk-averse international investors to focus on London office and UK logistics, while opportunistic investors will look at office development and underpriced prime retail assets.
Further political turbulence domestically would be inhibitive, but if that turbulence is stronger elsewhere in the world then we expect capital to fly to the comparatively safe UK market.
New Zealand
Ian Little
Manager, Property Research Bayleys Real Estate
New Zealand's property markets remain well supported by an economy that, while off the peak levels witnessed over recent years, continues to perform robustly, underpinned by elevated levels of migration, low unemployment and record low interest rates.
The decision by the Reserve Bank of New Zealand to lower the Official Cash Rate to a record low of 1% in August has seen mortgage rates falling, bolstering demand within the residential sector and placing further upward pressure on commercial and industrial asset prices as investors seek higher returns. With interest rates expected to head lower, confidence within the investment sector remains high, driven by the continued positive returns being generated by commercial investment premises.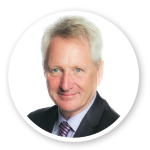 The latest figures released by MSCI (Morgan Stanley Capital International) show total returns generated by "All Property" to have been just over 10% in the year to June. As has been the case for a number of years now, the industrial sector produced the strongest performance with a total return over the 12 months to June of 13.5%, edging out the office sector, which generated total returns of 12.8%, the highest recorded by MSCI since the opening quarter of 2008.
Development activity has remained at elevated levels over the last year in response to tight market conditions, particularly within the industrial sector where the average vacancy rate across Auckland, Hamilton, Tauranga and Wellington is sitting at under 3%. With a large number of large-scale schemes completing in 2020 in Auckland, the pipeline of new office supply looks set to slow.
Over the year ahead, demand for investment assets will remain strong. Local buyers will face competition from overseas funds, particularly for institutional-grade property, a sector that over the last five years has seen about 50% of assets being bought by overseas entities. With deposit accounts offering low returns, the demand for investment in property by mum-and-dad investors has been bolstered through direct purchase or via syndicated property assets.
Overall sales activity has slowed over recent months and is likely to remain subdued, the result of a combination of a reluctance by property owners to sell and a more risk-averse approach being adopted by the lending banks, which is making access to credit more difficult.
In 2020, the industrial sector looks set to remain the favoured asset class for investors, given its strong market fundamentals and the fact that it offers a more affordable entry point to the market than the office sector.
Potential challenges to property markets are more likely to be driven by overseas events than domestic. A failure to resolve trade disputes, or worse, a further escalation in them, have the potential to adversely affect the economy, which will clearly have a flow-on impact on property markets. With 2020 being an election year in New Zealand, there is likely to be a short-term slowdown in market activity as buyers adopt a wait-and-see approach in the lead-up to voting day.
New York
Wei Min Tan
Licensed associate real estate broker Castle Avenue Team at R New York
The property market continued to be weak in New York City in 2019. On the commercial side, a lot of retailers have been closing shop because of competition from Amazon. These days, most people buy things online instead of going to a retail store. About 90% of Manhattan's residents do not own a car, hence, buying online is more convenient. Amazon's next-day delivery service makes the waiting time of an online purchase minimal. For retail businesses, sales volume has decreased dramatically while rents are still very high.
Separately, there is an oversupply of hotels because of the hotel construction boom in the past few years. There are too many hotel rooms competing for the same amount of tourist dollars.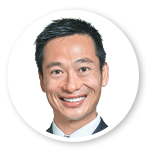 Condominium sales have been weak since mid-2017. The market is experiencing a downturn and prices have decreased by about 15% since mid-2017. The downturn started when the tax deduction allowance changed and then continued as buyers took a step back to evaluate buying versus renting. Mortgage rates went up in 2018 and that also prompted holdback. And then the trade war with China created more uncertainty. Condo sales were rising from 2010 to 2017, and now they have been on the decline from 2017 to 2019. This will continue at least till spring of 2020.
The one strong area is residential rentals. In Manhattan, 75% of residents are renters. Since buyers held back from buying and chose to rent instead, rents have picked up. In September, average rents were US$70 psf, up 5% from the year before. Rental buildings with high-end amenities are asking US$90 psf and there is demand. This was unheard of only two years ago.
In 2020, residential rents should continue to be strong. It is a landlord's market. Condo sales may pick up in the spring but that is for the core market of US$1 million to US$3 million. Anything US$3 million and above — 3-bedroom or larger — should continue to have a hard time selling. Do not get into retail, it is a tough business with the proliferation of the internet and online commerce.
Now is the time to get into condos for the purpose of renting out. Prices and mortgage rates are low. A 30-year fixed mortgage is about 3.2%. This can be brought down if there is a relationship with the bank. I have a client who got his mortgage rate to 2.6%.
However, the trade war with China is causing uncertainty in the overall economy. Mortgage rates are expected to be lowered in the coming Federal Open Market Committee meetings, so that is a good thing for buyers.
Thailand
Aliwassa Pathnadabutr
Managing director CBRE Thailand
It has been a very challenging year for the Bangkok real estate market — particularly the residential market, its largest sector in 2019. This sector has reached the slowdown phase of its market cycle. Growth has been further weakened by a slowing economy with a drop in exports as a result of the strong baht.
In addition, China's economic growth is slowing and cooling measures — such as the loan-to-value regulations, which came into effect earlier this year — have dampened the market. The performance of major developers in 3Q2019 has dropped 20% to 35% on average. Although there has been talk of oversupply in the Bangkok condominium market, CBRE believes that it is only true in some locations. Many opportunities still exist on the fringes of Bangkok's central business district (CBD).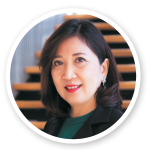 In 2020, CBRE believes it will be the time for developers to clear unsold units in completed projects. The new projects will depend on having the right products in the right locations with the right prices. Also, the office and hotel sectors are poised to be the best performing property sectors. With limited new office supply and stable demand of 200,000 sq m per year, the Bangkok office market will likely maintain its strong momentum as we move towards 2021. CBRE also forecasts that new supply will gradually come online from 2022 onwards. Pressure will be on older office buildings, which will need to up their games to compete with the incoming new supply.
Good news can be found in the Thai tourism industry and hospitality sector. Thailand, especially Bangkok, has shown that it is a very resilient market, recovering quickly from any downturns in the market. The number of tourist arrivals continues to grow. The number of Chinese tourists, our largest market contributor, has rebounded with significant growth after a period of decline.
In addition, we have also seen a big increase in Indian tourist arrivals since late 2018. While there are a lot of new hotels being built in Bangkok, the promising increase in demand will keep the market afloat. Yet, the key challenge in Bangkok will be on increasing the room rates which are relatively low with small growth each year.
Moreover, in 2020, developers, especially in the residential sector, will have to adapt to a slower market that will continue to be dampened by various factors, including slow economic growth, the exchange rate, the uncertainty in the world economy as well as the Thai political climate. The industry itself will also be disrupted by changes in consumer behaviour and needs so it will depend on how the companies choose to react and adapt to new economic and market realities.
China
Ming Lu
Director of research, North China North China, Colliers International
The overall property market in Beijing was relatively stable in 2019. The housing market in Beijing is saturated and secondary-market housing transactions have become the core of the market. However, due to the continuation of restrictive policies, demand and transactions are still low. Displacement demand has become mainstream and, therefore, the housing market has begun to see more lineal transactions.
The commercial property, office building, shopping centre and logistics sectors are also relatively stable. The office market is facing a larger supply, so, the overall rental rate is trending downward. Shopping centres, which are facing a change in consumer groups and habits, have attracted new business forms. Due to the relatively limited supply around Beijing, the overall market for logistics property is still in short supply. The integrated development of the Beijing-Tianjin-Hebei region will bring in more market development space for Beijing's logistics real estate.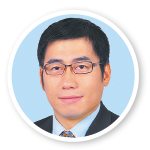 From the macro perspective, the whole real estate market will maintain status quo in 2020 without many fluctuations.
At present, the office market should be the most interesting asset for investors in Beijing. Although the whole market faces a relatively high vacancy rate, the overall rental level has declined only slightly. Affected by the downturn of the overall economic environment, many assets are gradually being traded in the market. Enterprises hope to improve the efficiency of asset turnover and apply more capital to core industries. As a result, market activity is gradually increasing.
The development of real estate is based on the stability of the regional economy. Compared with other cities in China, Beijing is adjusting its urban functions and replanning various functions. The government is constantly optimising the business environment in Beijing and I believe there will be more positive policies in the future, which will also benefit the whole office market in Beijing.
The policies related to housing will remain and, therefore, the overall housing market of Beijing will not be subject to dramatic movements. The continuation of the current situation is a high probability.
Dave Chiou
Senior director of research, China
China, Colliers International
With the lingering trade war and China's continual push for deleveraging, all sectors in the real estate market had a challenging year in 2019. Among all sectors, logistics demand remains the bright spot, as overall retail growth has outpaced GDP growth in 2019 year to date. Despite its outperformance compared with other sectors, the average rent for the logistics market in China saw flat half-on-half rent growth in 1H2019, as online retailers have now started to move to their own fulfilment centres. The result is an overall 5% h-o-h increase in logistics supply in China, while the vacancy rate increased three percentage points to 12%.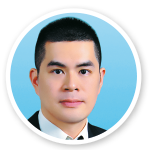 Overall market demand is expected to be subdued for 2020, as global economic growth is expected to slow next year. While the US and China have been trying to resolve their disputes, the likelihood of seeing a resolution in the near term remains slim. Even with disputes resolved in the next year, potential investors will be sidelined for another few quarters before they actively resume their investment or expansion plans.
The logistics sector will continue to see stronger demand in 2020 as online retail growth is still expected to outpace overall economic growth in China in the next few years. The government's push for China's International Import Expo is a clear indication that the economy is transitioning to a more domestic consumption-driven market. With more imported goods, demand for logistics should continue to remain strong. As importers benefit from a growing business in China, they will eventually look for more logistics, office and possibly even business park space to expand their footprints.
The swing factors include a prolonged trade war and a worse-than-expected global economic growth rate. Although China is trying hard to transform its economy from an export-oriented economy to a more domestic consumption-driven market, exports still account for close to 20% of China's total GDP. A prolonged trade war and a slowed global economy would negatively impact exports and push down the overall demand for real estate in China.
Hong Kong
Marcos Chan
Head of Research, The Greater Bay Area and Hong Kong CBRE
The overall commercial real estate market in Hong Kong has slowed down compared with 2017 and 2018, mainly due to the US-China trade war.
As at end-October, the total investment volume for commercial properties priced over US$10 million stood at HK$66 billion (RM35 billion) , down from the HK$143 billion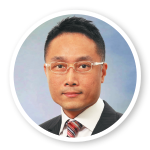 recorded last year. This includes commercial properties such as offices, retail properties, industrial properties and hotels but it does not take into account government land sales.
Offices have been the best-performing commercial real estate sector due to low vacancy. The overall office vacancy rate is 6.6% compared with 4.5% as at early-2019, but it is still relatively low in general. In major CBD districts, the vacancy rate is in the range of 2% to 5% and in Central, it has increased from 1% in 1Q2019 to 2.5%.
Because of the low vacancy rate, rents have dipped but did not collapse. Rental rates for Grade A office space have dipped 1.4% year to date and in central CBD, rents have decreased by 3% YTD, a healthy adjustment.
We expect rents to decrease by 10% from the peak in 2Q2019 by the second half of 2020. Rents in Central CBD are expected to decreased by at most 15% as Central is home to many financial institutions and professional services firms that are more sensitive to economic performance, coupled with companies moving from expensive central locations to the sub-markets in the east of the city.
Future supply will be limited. In 2020, only 510,000 sq ft of new office supply is expected to come onstream, a record low in Hong Kong. This will help offset the downward pressure on rents.
The residential market is pretty resilient. Even after five months of protests on the streets, prices have only decreased by about 4% to 5% since mid-2019. Capital is still pretty ample and the holding costs are very low.
Like the office market, the vacancy rate in the residential sector is very low. Sustainable demand for housing and limited future supply will continue to aid the market.
The industrial sector also has a low vacancy rate. Although a lot of the trade-related industries are not performing well due to the trade war and the recent protests, various alternative sectors are showing interest in the industrial space.
The government's Industrial Revitalisation Scheme, which allows the conversion of industrial buildings into commercial use was resumed. The scheme first ran from 2010 to 2016. We see a lot of single, old industrial buildings being sold en bloc in the market.
We expect property prices to remain relatively resilient in 2020, despite the headwinds due to limited supply, low vacancy and sustainable demand. Rents are expected to dip slightly.
While the social unrest is a concern, it is becoming the new normal for a lot of people. The retail sector is the most impacted, resulting in a substantial decline in sales. Retail rents saw a decrease of 10% in a single quarter, the sharpest decline in history.
Australia
Ben Burston
Chief economist Knight Frank Australia
In spite of a sluggish economy, the Australian property market has had another strong year, although a robust overall performance masks considerable divergence at sector level. As we predicted in this publication last year, the office and industrial sectors have led the way and continued to experience strong capital growth and double-digit total returns of 11.6% and 13% over the past year respectively, according to the latest MSCI data. Both sectors have been boosted by sustained investor demand for core investments in the major cities, particularly Sydney and Melbourne, resulting in further yield compression.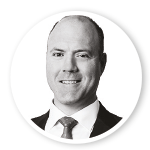 On the other hand, the retail sector has been mired in weak sentiment associated with a slowdown in consumer spending and the ongoing shift to online, recording a fall in average capital values of 1.4% over the past year, and a total return of only 3.7%. An uncertain outlook for some major retailers and wider uncertainty over the prospects for the traditional shopping centre model, have begun to impact investors' risk perception.
Looking ahead to 2020, the outlook is for economic growth to gradually accelerate and, off the back of this, we expect sustained strength in the Australian market. This will be led once again by the office and industrial sectors, where we anticipate further rental rate growth and yield compression.
The global shift toward lower long-term interest rates, coupled with a slowing in GDP growth and sustained low inflation and wage growth, has led the Reserve Bank of Australia to lower the cash rate significantly to 0.75%, and long-term interest rates have dropped to fresh lows. This will act to spur further yield compression, by reframing perceptions of relative value and reducing borrowing costs and hedging costs for foreign investors.
That said, in 2020 it will not be a case of one-size-fits-all as the markets continue to grow at different speeds, reflecting contrasting economic fundamentals and cyclical dynamics. At a city level, Sydney and Melbourne remain in the driver's seat for now, but as 2020 progresses we expect to see the start of a shift to a more even market performance, with Brisbane, Adelaide and Perth also benefiting from further yield compression and effective rental growth.
A global slowdown, potentially associated with ongoing trade tensions, remains the key risk to the outlook for Australia, given the potential knock-on impact on occupier demand and investor confidence. After a period of sluggish growth, domestic conditions are likely to improve, but this momentum could be disrupted if trade tensions result in slowing demand for Australian exports and dampen business confidence.
Indonesia
Sindiani Adinata
Director Knight Frank Indonesia
As a result of slow economic growth and political instability due to the presidential election in 2019, as well as oversupply conditions in most market sectors, Jakarta's real estate market has been soft across the board. However, low to middle-range residential projects that have good access to public transport outperformed other sectors due to the presence of real, owner-occupation demand as well as an improving public infrastructure network.
The market recovery will continue. However, as GDP growth is predicted to hover around the low 5%, the magnitude of the recovery remains gradual.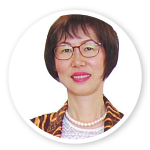 Due to oversupply conditions in nearly all market sectors, there are no obvious sectors that can be predicted to over-perform the others. Market studies prior to investment commitment as well as product concept differentiation become increasingly important in this fast-changing market. However, our view is that mixed-use projects with innovative concepts and excellent access to public transport will be well positioned to capture both end user and investor demand to outperform their competition.
There are some factors that could hinder growth — stagnant GDP growth and an oversupply situation. We need GDP to be 6% and above to create a conducive property investment climate. However, improving infrastructure and construction of the LRT network will continue to stimulate transit-oriented developments.
Spain
Rosa Uriol
Head of research Knight Frank Spain
It was another record year for logistics investment due to the growth of e-commerce. E-commerce continued to break records, generating over €40 billion in turnover with levels in 1Q2019 representing a 22% increase from 1Q2018. Investor demand for office space has also remained strong, particularly in Madrid and Barcelona, with a 40% take-up rate.
Spain is still considered one of the few places in Europe where growth is expected in 2020, particularly in the private rental sector and we expect investment in logistics to continue to grow 12% to 14%.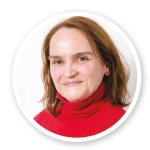 The private rented sector is still a burgeoning market with a lot of pent-up demand. This sector is expected to continue to grow in 2020 and beyond. The availability of stock is growing with an influx of professional developers and operators building attractive towers for the leasing market. Spaniards are beginning to get their heads around renting space instead of buying it.
The evolution of property technology (proptech) and other new technologies will become more important due to their efficiency and productivity advantages, both for on-demand designs and cost savings. Sustainability, the energy rating of buildings and their cost reduction will continue to gain position.
We will face new risks, such as politicians and instability that generate geographical and economic divisions in the face of globalisation and how it will affect how real estate investment is managed.
Adapting to social and generational changes, as is the case with the movement of flexible office spaces or co-living, and the ageing of the population will also generate new forms of residence and coexistence.