This article first appeared in Personal Wealth, The Edge Malaysia Weekly, on March 30, 2020 - April 05, 2020.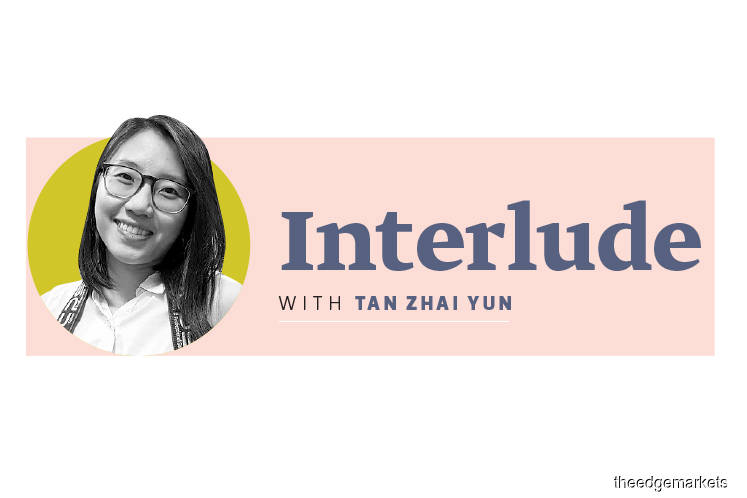 Ever since my colleagues and I began working remotely in the second week of this month, I have noticed a change in my budget and financial behaviour. On the one hand, I am saving a lot of money by not travelling for work. But on the other, I have developed some bad financial habits as a result of sitting at home all day. 
Let's start with my savings. Obviously, I have been saving on expenses related to my daily commute, such as petrol, toll and parking. As I live across town, the cost can be quite significant — I typically spend about RM600 a month on these items. I rarely drive long distances now that I am working from home. By my estimation, I have saved about RM400 as I use less petrol and do not need to pay for toll and parking fees.
Meals can be quite costly at the restaurants near my office. My lunch expenses alone can come up to RM180 a month. These have come down considerably since I live with my family. But the savings have not been that significant because I sometimes pay for my family's meal. 
The ongoing restricted movement order (RMO) also reduces my expenses because I have to cut down on social activities for the next two weeks. It is difficult to arrive at the exact figure, but I think I will have halved my food and entertainment expenses by the end of this month. 
Now, for the flip side of this situation. As I am cooped up at home all day, I find myself frequently surfing the internet. I check my email and social media accounts almost immediately after I wake up. I have no colleagues to chat with during lunch or breaks, so I get back on social media. 
When I am on these platforms, the temptation to do some online shopping is very strong. Merchants have become very savvy at advertising their products on Instagram and via email newsletters, enticing me to buy anything from a vintage skirt to interesting books. Perhaps it is because I am on the internet so much that I notice a lot of sales promotions. Some e-commerce portals are informing users that delivery services will not be affected by the RMO, so I can shop as usual.
To make matters worse, I find myself justifying these purchases with the cost savings I achieve by working from home. As I have all this extra cash, why not spend it?
Fortunately, I have been able to fight the urge to shop, even though I have clicked on many advertising links to check out the merchants' product pages. This is largely due to the fact that I already spent RM250 on sports equipment at the beginning of the Covid-19 outbreak. Had it not been for this expenditure, I am sure I would have splurged online.
So, instead of spending the money, I have donated half my savings to non-governmental organisations that are fundraising to buy healthcare equipment for hospitals and provide provisions to vulnerable communities in these tough times. I hope that if you have some savings this month, you will consider doing something similar.
Meanwhile, I have always believed that companies should offer their employees the option to work from home occasionally as there are many benefits of doing so, including better employee mental health, lower carbon emissions and cost savings for both the employer and employee. However, the last factor can be hard to achieve if we give in to bad financial behaviours. We need to adjust our budgets for times like these, when our lifestyles and needs change.
I hope everyone stays safe and well during this tough period. Take care!