This article first appeared in Personal Wealth, The Edge Malaysia Weekly, on June 29, 2020 - July 05, 2020.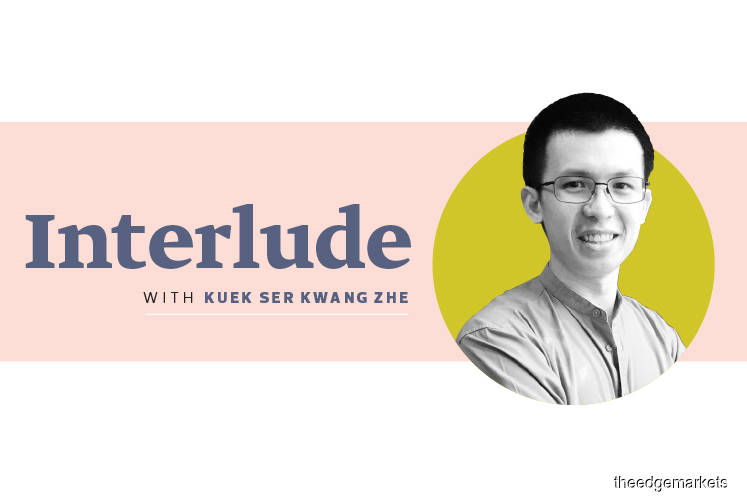 For the past four years, people have been bandying about the phrase "financial liberalisation" like it is a foregone conclusion. And I wondered if it was really true. Do we now have more asset classes and investment strategies and are these readily available to the man in the street?
I decided to look into this. The sum total of all my investigations is that it would take a princely sum of RM1,663 to invest in a plethora of financial instruments, asset classes and strategies. 
How?
First, I would take RM100 from my wallet to invest in a good stock, let's say Hup Seng Industries Bhd, because I am a fan of its cream crackers. Assuming that the stock is being traded at 93 sen per share, I can buy 100 of these at a brokerage fee of, let's say, RM7.
Next, I would consider a fixed asset, let's say a bond fund, because that is the easiest way for a retail investor to buy into bonds. The minimum investment is RM1,000. I know, that is a little high for a lot of people right now, given the current climate.
But don't worry. You would only need another RM563 to dabble in a host of other newer investment types.
For instance, if equity crowdfunding (ECF) appeals to you, for a minimum of RM500, you can become a shareholder of a start-up or a small or medium 
enterprise. These companies are not listed yet and their shares are not accessible to the public outside of these ECF platforms.
After forking out the money for this investment, you may decide to invest in a peer-to-peer (P2P) financing platform. Rest assured that all it takes is a mere RM50. 
Then, you can plunk down RM10 in a robo-advisory service (there is no minimum investment requirement here, although RM100 is considered advisable). The P2P financing platform will lend your money to SMEs at a higher interest rate of 8% to 13% per year while the robo-advisory platform will invest your money in a basket of exchange-traded funds, which are low-cost, passive investing instruments that track the performance of various indexes.
A note of caution, however. While P2P financing can bring you higher returns, it comes with a higher risk. Investors are advised to split their money into small portions and invest them in several investment notes to diversify the risk and achieve better outcomes.
Last but not least, you only need RM3 to invest in bitcoin via a digital asset exchange that has been licensed by the local regulator. 
So, there you go — RM1,663 to invest in a stock, bond fund, start-up or private company, P2P financing investment note, a robo-advisor and a fraction of a bitcoin. 
This is a far cry from when I joined the Personal Wealth team five years ago. Back then, I surrendered the insurance savings plan my mom had helped me buy and invested the cash in several unit trust funds. I did not have many choices. The initial investment amount was also relatively high and I — a first-time investor — felt uneasy about committing such a sum. 
There has been a debate on whether the local regulator, mainly the Securities Commission Malaysia, has had too tight a grip on the alternative assets market, which plays a vital role in liberalising the financial markets. Some feel the regulator should adopt a freer approach and let the players run their businesses and compete in the market.
But I think the regulator has done a pretty good job of screening the players. At least I am comfortable with the people in charge of the alternative platforms in which I invested. As a journalist, I talk to them for stories and their comments usually make sense.
Going forward, the financial markets will be further liberalised without a doubt. The list of licensed ECF and P2P financing platform operators is getting longer. So, you should not be surprised when new robo-advisory platforms pop up. 
BIMB Investment Management Bhd, a shariah-compliant investment management firm, recently started accepting a minimum investment amount of RM10 from investors, a 99% reduction from the RM1,000 five years ago.   
I am personally looking forward to the introduction of micro-investing platforms that help people save and invest small sums of money. For instance, you use a mobile application to pay RM5 for an ice cream that costs RM4.50 and your change is automatically invested for you. Acorn is a rather famous player in this space.
Now is the best time for retail investors to equip themselves with financial and investing knowledge to take advantage of this trend. After all, greater freedom entails greater responsibility. 
While all sorts of investments are just a few clicks away, you will still need to figure out how to invest according to your risk profile and investment horizon. You will need to see if the fees charged for those investments are reasonable. And you will need to be prepared for volatile times ahead. 
Actually, forget about preparation. We are already in the midst of volatile times. You need to think on your feet and figure out what to do right now. Luckily, with the options available, you can get into the market with pocket change and a little more — well, RM1,663 to be precise.