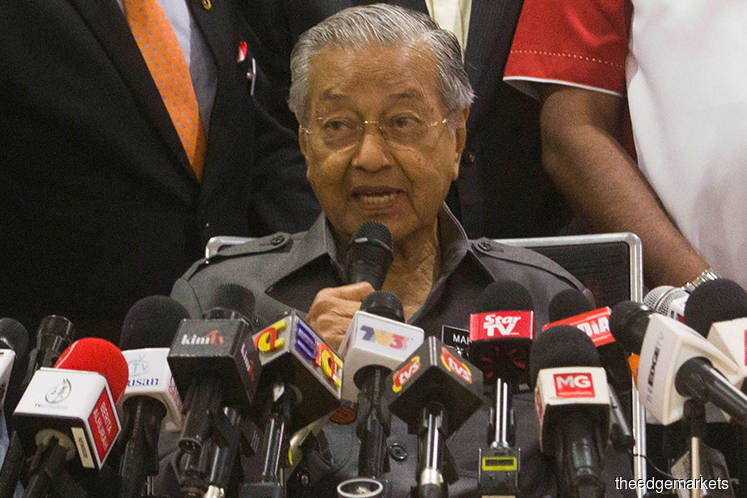 KUALA LUMPUR (March 20): Prime Minister Tun Dr Mahathir Mohamad said he wants Malaysia Airlines Bhd to be a national airline, but it seems that the government is incapable of reviving the carrier.
"I love MAS (Malaysia Airlines' former abbreviation), I want MAS to be a national airline, but it seems like we are not capable of achieving this," he told reporters at the Parliament lobby today.
"There are certain parties proposing to us to buy MAS, we didn't reject. We want to study whether we have to divest or not. Looking at the current management, despite hiring external managers, MAS is still incurring losses, hence one of the proposal so far is to sell it.
"We will consider everything, whether to change the management, downsizing, or even expanding the current business scale, because we have many under-utilised aircraft, and they are causing the losses," he explained.
Dr Mahathir also said even though there are many lower rank employees in Malaysia Airlines wanting to continue to serve in the carrier, the management's strategy is not bringing profit to the group.
"Even after the government injected RM6 billion to help MAS, and it laid off 6,000 people, MAS is still not flying as it was in the past, while many have been sacrificed. It shows that laying off people or not, there is no difference," he said.