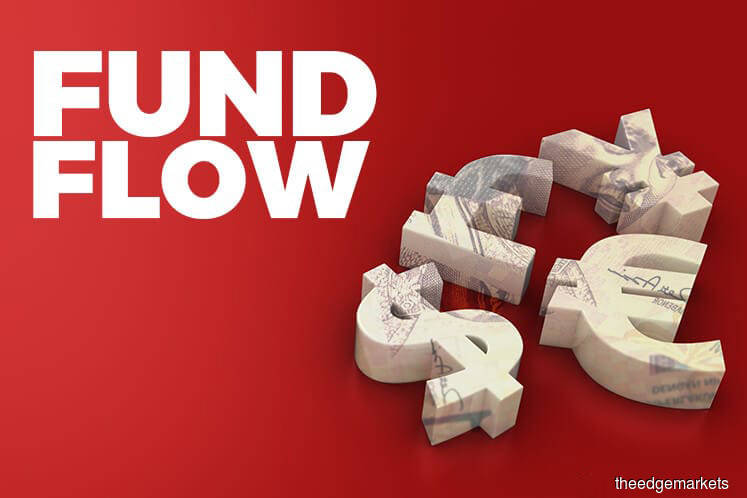 KUALA LUMPUR (Jan 5): December 2017 saw foreign funds returning with a net buy of an estimated RM900 million, which lifted their full-year 2017 net buy position to about RM10.6 billion, after three consecutive years (2014-16) of net sell, according to Maybank IB Research.
In a note Jan 4, Maybank Research's Wong Chew Hann wrote that she expects foreign interests to be high in early-2018, ahead of GE14.
"Alongside our forecast for continuing high domestic participation, we expect this to drive volatility in equities.
"We estimate that foreign holdings in Malaysia equities should be marginally higher at 23.2% end-2017 than Nov 2017's 23.1% (end-2016: 22.3%).
"Foreign net buy continues in the first two trading days of 2018, totalling an estimated RM469 million," she said.
Wong said early-January could see portfolio rebalancing by the funds, while on the macro side, Bank Negara Malaysia's (BNM) Monetary Policy Committee (MPC) will hold its first meeting for the year on 24-25 Jan.
"While our Economic Team expects a 25 basis points hike in the OPR in 2018, the timing is post the 14th general election (GE14), potentially in the 9-10 May MPC meeting.
"January should also see the country gearing up for GE14 in anticipation that the Parliament could be dissolved just after Chinese New Year (16-17 Feb), ahead of its automatic dissolution on 24 Jun.
"As such, we see higher activities driving volatility in equities (providing trading opportunities).
"During GE13, the KLCI moved up 3.0% in the one month leading to Parliament dissolution, 0.6% from dissolution to polling day, and 4.7% in the one month post polling day," said Wong.
Meanwhile, Wong maintained her end-2018 target of 1,840 (bottomup, we derive 1,860) which is based on 12M forward PER of 15.6x (mean) with the possibility of this target being surpassed during the year if GE14 outcome is above her base case of a status quo.