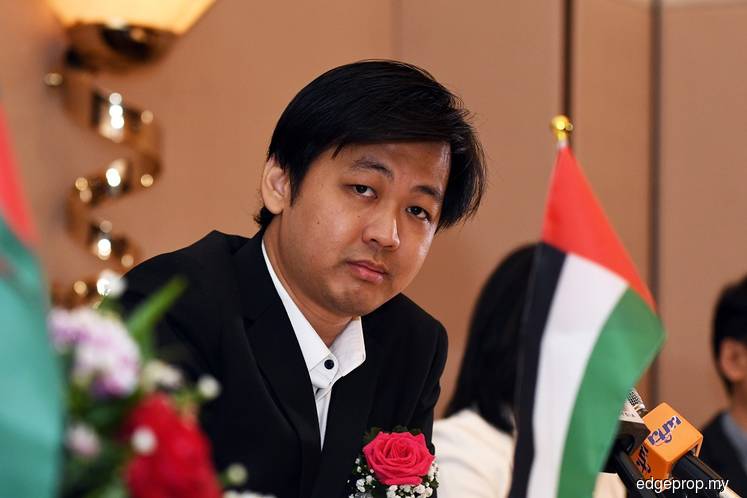 PETALING JAYA (May 15): RM Quest Sdn Bhd, the developer of the Intelligent Residence Management App (iRM) has signed a Memorandum of Understanding (MoU) today with its Malaysian marketing partner, Wincomm Trade & Services, and regional marketing partners from the United Arab Emirates (UAE), Bangladesh and Philippines.
The collaboration will enable RM Quest to gain a footing in these markets and strengthen its business in the region.
CEO of RM Quest Tiong Chuan Tung said the collaboration between RM Quest and its regional marketing partners will boost the use of iRM in the region's residential property management sector.
"RM Quest is continuously innovating and improving its app to include extra [features] such as food and grocery delivery services and parking system management.
"The company hopes to build a community that will help each other within the app," added Tiong at the signing ceremony here.
The iRM app functions as an integrated interface between property management companies/developers and residents of condominiums, apartments and gated-and-guarded communities.
It has more than nine features which include visitor registration, facilities booking and an SOS alert button.
Tiong said about 140 to 150 condominiums in Malaysia are currently using the app and he targets that amount will reach 500 within one to two years.
Together with other partner countries, he hopes to have up to have more than 3,000 condominiums using the app over the same period.
RM Quest currently charges property management companies RM0.50 per month per housing unit for the iRM.
Besides Malaysia, the app is also being used in Singapore, Vietnam and Indonesia. RM Quest has plans to bring iRM to another 20 countries within three years.
The company is also exploring other areas of business such as offices and mall management.
Separately, Tiong shared that he aims to take RM Quest public in five years.