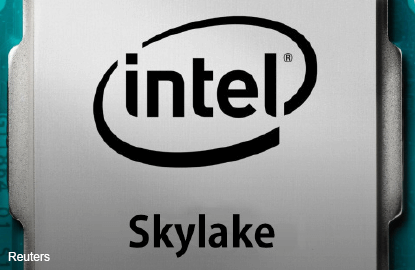 SANTA TERESA (California): Intel Corp for decades has been rolling out a new chip design every 12 months or so, adding processing power that historically helped persuade consumers to trade in their personal computers (PC) for newer, faster machines.
This year's Skylake redesign needs to do much more than that. Its recent predecessors have failed to woo enough buyers to halt an unprecedented four-year slide in PC sales as Internet usage shifts to smartphones and tablets that don't use Intel processors. The world's largest chipmaker showed off the new chips at the IFA consumer-electronics trade show in Berlin yesterday.
The new design shrinks the chips' size and electricity consumption to the point where they can be used as the heart of complete computers built into thumb drives that can be plugged into a monitor or television, for example. That's just one new format Intel is hoping will catch the eye of consumers and lure them to replace the estimated one billion computers in use that are more than three years old, according to Navin Shenoy, Intel's general manager of mobile products.
Together with new functions in Microsoft Corp's latest operating system, Windows 10, the chips will make laptops more powerful and easier to use, Shenoy said.
"We think the form factors will be better; we think the battery life will be better; the performance will be better — but that's not sufficient," Shenoy said. "On top of that, when you look at all of the features that Microsoft is putting into Windows 10, it's just way better." — Bloomberg
This article first appeared in digitaledge Daily, on September 3, 2015.