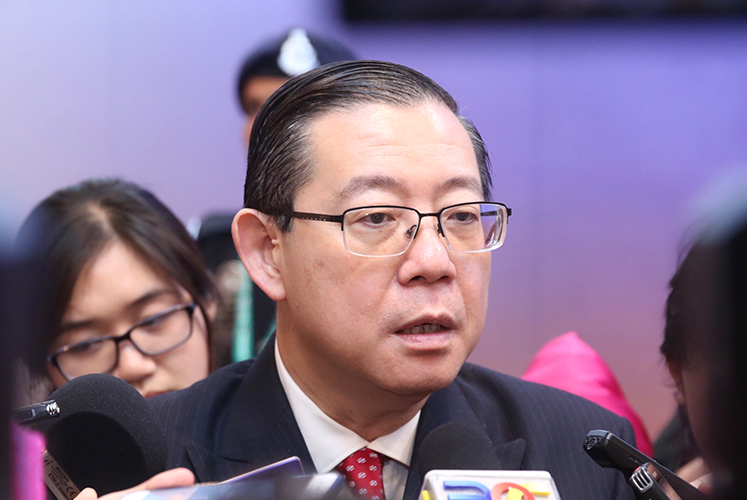 KUALA LUMPUR (April 15): Institutional reforms, which bring positive outcomes that benefit the people, are important to build the right foundations for Malaysia in order for the country to retake its place among the leading economies in Asia, says Lim Guan Eng.
The Finance Minister said Malaysia can no longer grow by building more mega projects and the quality of growth, not just the rate, matters.
"We are mindful of the need to generate high-quality growth and create jobs that people are proud to hold.
"These institutional reforms will help raise our growth quality and make it inclusive, so that everyone has a rightful place under the Malaysian sun," he said in his speech during the Meet-up between Malaysians in DC and the Finance Minister in Washington DC last Saturday.
Lim said in the few months since the Pakatan Harapan Government came into power, it successfully carried out a number of major reforms, including the clean-up of Government-linked companies (GLCs) from political interference, reforming the broadband industry to halve prices while doubling the speed, and promoting freedom of the press.
In terms of fiscal reforms, he said among others, the Government had implemented an open tender system throughout the public sector to curb abuse and corruption, as well as applying zero-based budgeting.
"We will slash the deficit level from 3.7 percent (of gross domestic product) in 2018 to 3.4 percent this year, 3 percent in 2020 and 2.8 percent or less in 2021," he said.
Lim said the Government also began to clean up organisations that were mismanaged under the former Government, such as 1Malaysia Development Bhd, Pilgrims Fund Board and Federal Land Development Authority (Felda).
He said major adjustments were made to public projects which resulted in cost savings, including the Light Rail Transit 3 with savings of 47 percent or RM16.6 billion from the original cost, as well as Mass Rapid Transit 2, where the Government saved 22 percent or RM8.8 billion out of the construction cost — not including interest, land acquisition and other costs.
"These savings were possible because the previous models were over-designed and overpriced to the point that it would be impossible to have affordable public transport for the masses.
"As a Government that is mindful of the living costs faced by the rakyat, it is our responsibility to make sure these projects are reasonably priced," he added.