This article first appeared in Capital, The Edge Malaysia Weekly, on June 3, 2019 - June 09, 2019.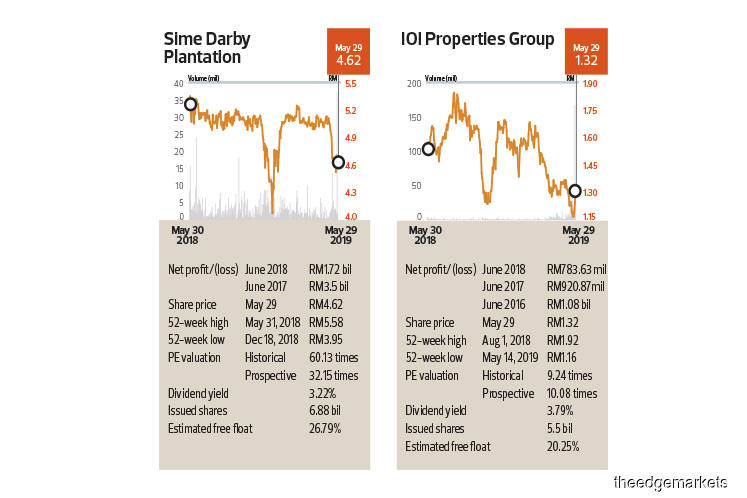 Notable filings
THE shareholding change at Penang-based asphaltic concrete manufacturer and property developer JMR Conglomeration Bhd was among the more notable between May 17 and 24 for companies listed on Bursa Malaysia.
During the week under review, Leslie Tan Yick Yea sold six million JMR shares or a 4.73% stake — held via his interest in Legacy Fiduciary Sdn Bhd. Post-disposal, he ceased to be a substantial shareholder of JMR.
The shares were acquired by Global Legacy Partners Sdn Bhd, a unit of Hong Kong-based custody and trust services provider Legacy Trust Co Ltd.
At another Penang-based entity, MQ Technology Bhd, Heng Yong [email protected] Yong Kang disposed of 30 million shares or a 4.7% stake. Post-disposal, Wong's equity interest in the company stands at 6.5% or 42 million shares.
On May 17, Teh Eng Huat — a director of MQ Technology's subsidiary, Microlead Precision Technology Sdn Bhd — became a substantial shareholder of MQ Technology after acquiring 4.5 million shares, or a 0.7% stake, on the open market, raising his shareholding to 35.5 million shares or 5.5%.
The company recently announced that it had acquired a 19% stake in Monvest Group Pte Ltd, which operates a lottery business in Mongolia, for RM8.55 million.
At SCH Group Bhd, Datuk Gan Kong Hiok increased his stake in the quarry industrial product supplier to 23.5 million shares or 4.23% following a direct acquisition of 23 million shares or a 4.1% stake on May 21.
Gan also holds an indirect 7.2% stake in SCH via his interest in Pristine Acres Sdn Bhd.
Businessman Tan Sri Chua Ma Yu ceased to be a substantial shareholder in banking group Malaysia Building Society Bhd (MBSB) following the sale of 250 million shares or a 3.91% stake. According to Bloomberg, the shares were disposed of at 93 sen each, or RM232.5 million in total.
Chua first surfaced as a substantial shareholder in MBSB in February 2016 and became its second largest shareholder after the Employees Provident Fund, which controls 63.7% of MBSB.
The disposal by Chua came a day after MBSB released its financial results for the first financial quarter ended March 31, 2019, with the group reporting a 73.5% decline in profit to RM83.83 million due to higher expected credit losses.
Over at Lafarge Malaysia Bhd, YTL Cement Bhd acquired 433.35 million shares or a 51% stake in the company from UK-based Associated Cement International Ltd. The shares were bought for RM1.63 billion cash, or RM3.75 apiece.
Subsequently, YTL Cement launched a mandatory general offer to buy the remaining shares it does not own from Lafarge's minority shareholders, also at RM3.75 per share.
Notable movements
The share price of Sime Darby Plantation Bhd hit a four-month low of RM4.64 on May 16. During the week under review, the EPF purchased 16.12 million shares or a 0.23% stake, raising its holding to 987.86 million shares or 14.3%.
The plantation group was recently granted leave by the Melaka High Court to challenge the compulsory acquisition of its 75ha tract in Merlimau at the below-market price of RM35.282 million by Taiwan-controlled GI A Resources Sdn Bhd. The company had claimed that it was acting in the interest of former Yang di-Pertuan Agong Sultan Muhammad V.
IOI Properties Group Bhd saw its share price hit a record low of RM1.16 on May 14. During the week under review, the EPF sold 20.54 million shares or a 0.4% stake.
For the cumulative nine months ended March 31, 2019 (9MFY2019), IOI Properties' net profit grew 4.57% year on year to RM521.52 million while revenue dropped 17.72% y-o-y to RM1.7 billion.
The group's residential developments in IOI Palm City, Xiamen, achieved strong take-up rates, contributing positively to its results despite uncertainties in the global environment, arising from the ongoing US-China trade tensions.
Its shares have recovered over the past fortnight, closing at RM1.32 last Wednesday.