This article first appeared in Capital, The Edge Malaysia Weekly, on October 12, 2020 - October 18, 2020.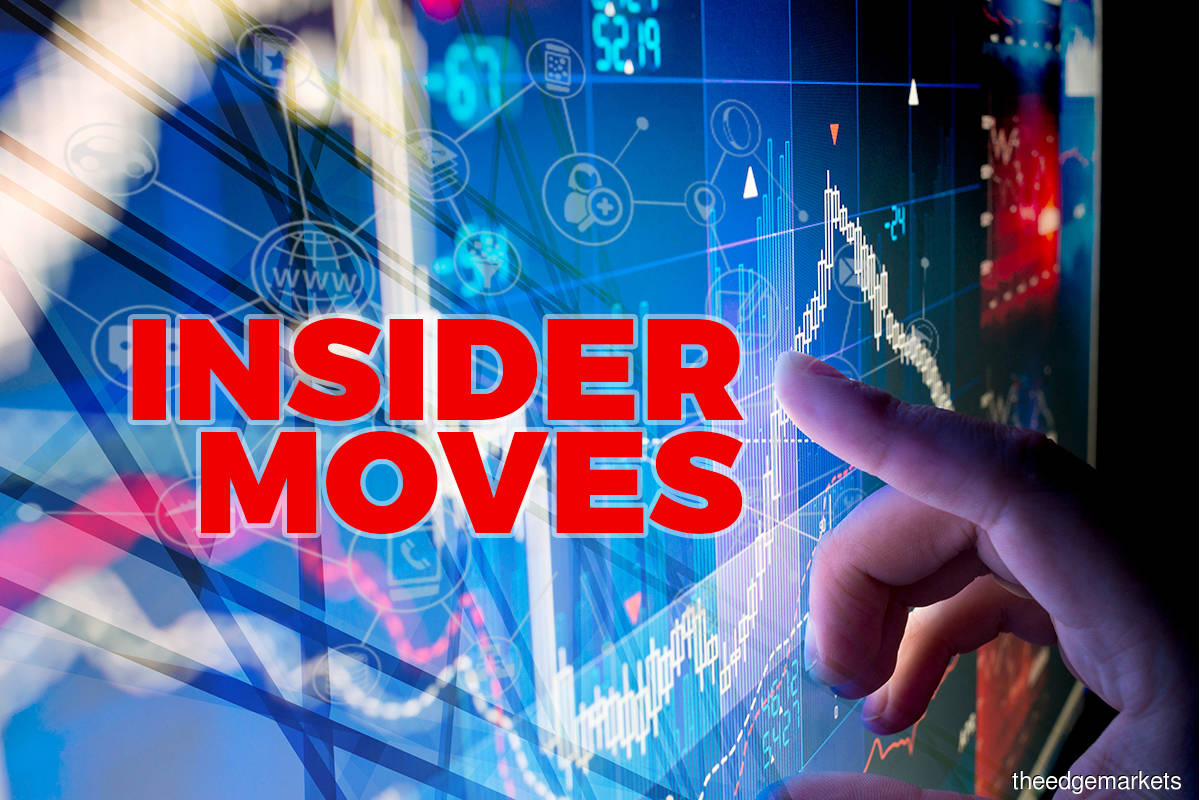 Notable filings
AN investment vehicle of Eco World Development Group Bhd (ECW) chairman Tan Sri Liew Kee Sin, Jernih Padu Sdn Bhd ceased to be a substantial shareholder of the property development company after it disposed of 14.25 million shares, or a 0.48% stake, on Sept 28.
The disposal reduced Liew's total holding in ECW to 14.7%. He is the second largest shareholder after Datuk Leong Kok Wah — the deputy chairman of the group — who had a 41.4% stake as at Sept 28.
On the same day, Eco World Development Holdings Sdn Bhd, the investment vehicle of Tan Sri Abdul Rashid Manaf and Leong, disposed of 12 million shares, or a 0.41% stake, paring its holding to 8.45%.
The shareholding changes took place days before ECW received a letter from UEM Group Bhd on Oct 2, asking the group to consider a merger with UEM Group's UEM Sunrise Bhd via a share and warrant swap.
According to the proposal, UEM Sunrise will issue shares at an issue price of 44.3 sen each to ECW shareholders in exchange for ECW shares at an exchange price of 46.9 sen for each ECW share. The exchange price is at an 18.74% premium to ECW's closing price of 39.5 sen on Oct 1.
On Sept 28, Datuk Wan Khalik Wan Muhammad ceased to be a substantial shareholder of KTG Bhd (formerly known as DWL Resources Bhd) after he disposed of 19.86 million shares, or an 8.5% stake, through Total Sejati Sdn Bhd. Wan Khalik was the executive chairman of the group until he resigned on Sept 25.
There have been changes in the shareholding of the group, with Datuk Seri Aminul Islam Abdul Nor ceasing to be a major shareholder on Aug 19. Aminul Islam was a shareholder of Greenfield Hills Sdn Bhd prior to Aug 19, when he resigned as executive director of KTG. Greenfield Hills has a 25.62% stake in KTG, according to the group's 2019 annual report.
It is unclear who has taken over the leadership role, following the departure of Aminul Islam and Wan Khalik.
On April 7, Montagna Management Sdn Bhd emerged as a substantial shareholder of KTG after acquiring 15 million shares and increasing its stake to 9.88%. KTG is in the money lending business through its wholly-owned subsidiary MMAG Capital Sdn Bhd.
Hsu Ching Fu emerged as a substantial shareholder of MAG Holdings Bhd (formerly known as Xinghe Holdings Bhd) on Sept 30 after acquiring 5.5 million shares, or a 0.8% stake, in the producer and marketer of vegetable oil.
On Sept 25, Lim Eng Chuan, a substantial shareholder of Supercomnet Technologies Bhd, increased his holding in the manufacturer of advanced high-technology cables by 1.88% after he converted 12.6 million warrants into ordinary shares at 65 sen a unit. This takes Lim's stake in the group to 8.03%.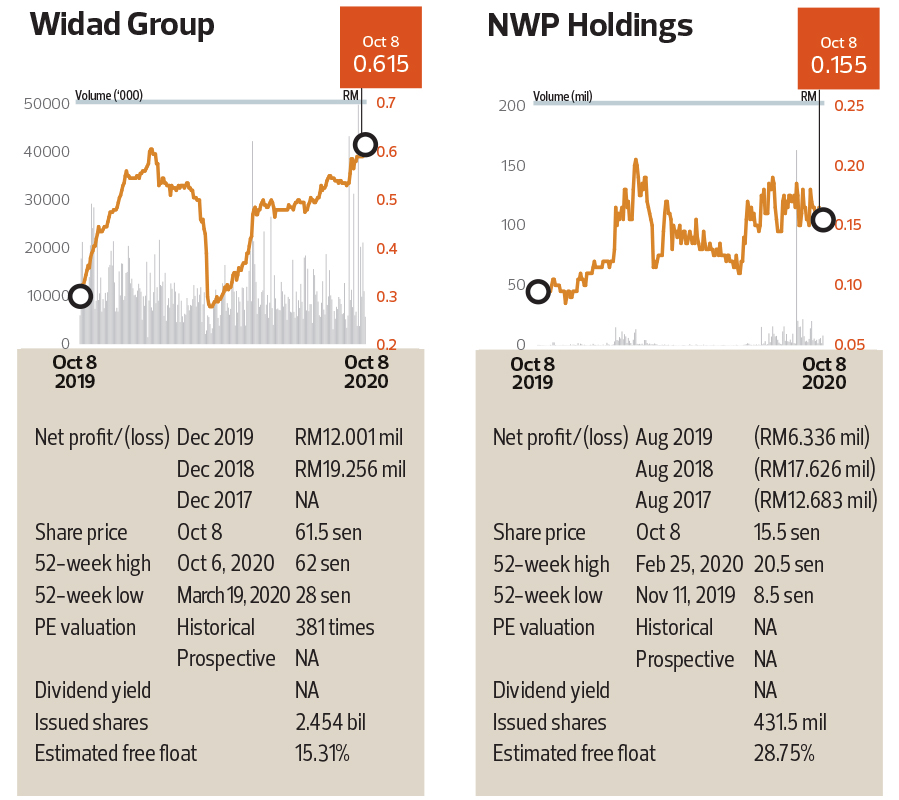 Notable movements
Widad Group Bhd's share price reached an all-time high of 62 sen last Tuesday, exceeding its previous high of 61 sen on Jan 6. Since March 24, the counter has rallied 125.5%.
On Sept 28, Widad's largest shareholder, Tan Sri Muhammad Ikmal Opat Abdullah, disposed of nine million shares, or a 0.37% stake, off market at 55.1 sen apiece through his private investment vehicle, Widad Business Group Sdn Bhd.
Then, on Sept 30, he acquired 8.4 million Widad shares at 59 sen apiece, followed by a disposal of 34.1 million shares, or a 1.39% stake, at 44 sen apiece on Oct 2. He holds 73.7% of Widad's issued shares.
During the week under review, NWP Holdings Bhd's share price slipped 8.6% to 16 sen. From the start of the year to last Tuesday, the counter is up 42.9% to 15 sen, valuing the group at RM65 million.
On Sept 24, Sepang Heights Sdn Bhd disposed of 20 million shares, or a 4.64% stake, in NWP via an off-market transaction, reducing its stake to 13.4%. Wong See Ming and Majid Mat Lazim are shareholders of Sepang Heights, with the former holding a direct 4.5% stake in NWP.