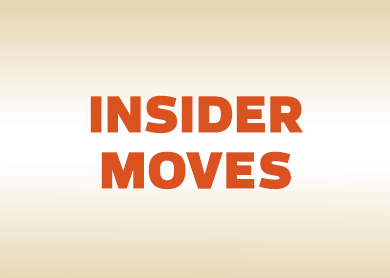 NOTABLE filings
Notable shareholding changes from May 25 to 29 included the disposal of 9.9 million shares in Bertam Alliance Bhd on May 26 by a substantial shareholder.
According to a May 27 filing, Tung Fong Hotel (SDK) Sdn Bhd shed its stake via an open market disposal, thus ceasing to be a substantial shareholder of Bertam (fundamental: 1.35; valuation: 1.10). The 9.9 million shares represented a 4.8% stake in the property developer.
The shareholder's exit from Bertam may be linked to recent dealings by its managing director Lim Nyuk Foh, who has been steadily accumulating shares since early this year. On May 18, Lim acquired 18.5 million shares, bringing his cumulative shareholding to 33.76 million shares or 16.32%.
Meanwhile, the Employees Provident Fund (EPF) disposed of 327.55 million shares in Malakoff Corp Bhd on May 13 following the offer for sale and over-allotment of shares prior to the company's initial public offering on May 18. Announced in a May 26 filing, the disposal trims the EPF's interest in Malakoff to 17.45% or 872.45 million shares.
The over-allotment is part of the so-called "greenshoe" option, where an IPO underwriter has the ability to stabilise a company's share price by buying excess shares at a lower price. In this case, the underwriter, Maybank Investment Bank Bhd, subsequently exercised the option by purchasing 111.5 million Malakoff shares between May 18 and 20.
Sunway Bhd (fundamental: 1.50; valuation: 2.40) saw AmanahRaya Trustees Bhd-Skim Amanah Saham Bumiputera emerge as a substantial shareholder after the fund snapped up 89.6 million shares on the open market between May 22 and 25, according to filings made on May 26 and 28.
As at May 27, AmanahRaya's stake stood at 5.15% or 90.3 million shares.
The acquisitions were most likely done in anticipation of the spinning off of Sunway Construction Bhd (SunCon), which is Sunway Group's wholly-owned construction arm.
AmanahRaya's purchase was made after the May 6 ex-date for the distribution of SunCon shares to existing Sunway shareholders on the basis of one SunCon share for every 10 Sunway shares held.
However, a further special cash dividend is expected from Sunway following SunCon's listing as all IPO proceeds will be channelled into the parent company.
Over at The Nomad Group Bhd (fundamental: 1.70; valuation: 1.70), an ongoing unconditional takeover offer of RM1.25 per share from Plenitude Bhd has seen valid acceptances amounting to 205.19 million shares, according to a May 29 filing.
Following this, Nomad's shares will be suspended from trading on June 18.
Notable movements
Omesti Bhd (fundamental: 1.05; valuation: 0.30) saw the disposal of five million shares by Red Zone Development Sdn Bhd following the recent run-up in its share price. According to a May 26 filing, the open market sale was done on May 25. Post-disposal, Red Zone has 68.96 million shares or a 17.79% stake in Omesti.
The investment holding company saw its shares rise from 50 sen to as high as 78 sen between May 21 and June 1 despite reporting a significant decline in net profit recently. For the quarter ended March 31 (1Q2015), it reported a net profit of RM4.49 million compared with RM12.13 million in 1Q2014.
Another notable movement was seen in Protasco Bhd (fundamental: 1.15; valuation: 1.20) — substantial shareholder Datuk Tey Por Yee disposed of 7.35 million shares, according to filings made on May 25 and 26. The direct off-market trades happened between May 15 and 26, leaving him with a 14.4% stake in Protasco as at May 27.
Tey, who back in November had lost a contentious boardroom tussle with Protasco executives led by managing director Datuk Seri Cong Ket Pen, is still in the midst of bringing legal proceedings against the company. Despite this, Protasco's shares rallied to close at RM1.94 on June 3, representing a 34% gain to date.
---
Note: The Edge Research's fundamental score reflects a company's profitability and balance sheet strength, calculated based on historical numbers. The valuation score determines if a stock is attractively valued or not, also based on historical numbers. A score of 3 suggests strong fundamentals and attractive valuations. Visit www.theedgemarkets.com for more details on a company's financial dashboard.
This article first appeared in Capital, The Edge Malaysia Weekly, on June 8 - 14, 2015.