This article first appeared in Capital, The Edge Malaysia Weekly, on May 21, 2018 - May 27, 2018.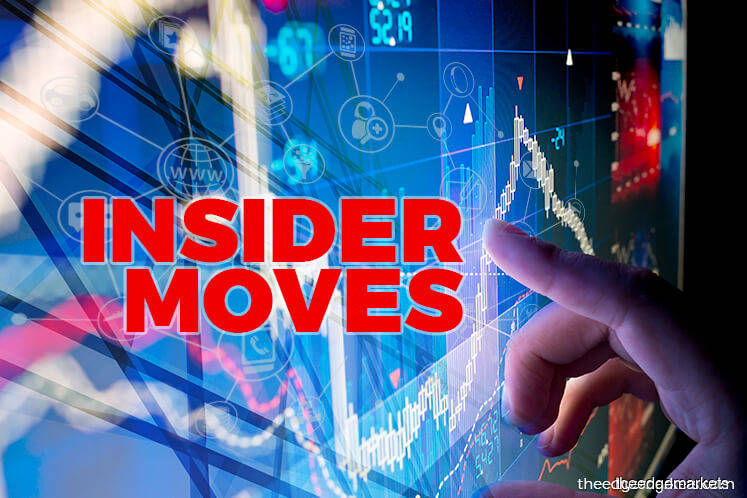 Notable filings
FROM May 7 to 11, filings with Bursa Malaysia were substantially lower due to the two public holidays after the 14th general election (GE14) on May 9.
In the meantime, the Johor royalty continued to accumulate shares in Berjaya Assets Bhd. Filings with Bursa show that Sultan Ibrahim Sultan Iskandar bought 2.5 million shares on the open market between April 30 and May 7.
His stake in Berjaya Assets stood at 11.98%, or 306.5 million shares, as at May 7.
On May 8, MyEG Services Bhd's controlling shareholder, Wong Thean Soon, bought 500,000 shares in Excel Force MSC Bhd on the open market, increasing his holding to 97.7 million shares or a 23.5% stake. However, Excel Force MSC's share price tumbled when trading resumed on Bursa on May 14.
Last week, the stock lost nearly 50% in the first four trading days.
On May 7, Kumpulan Wang Persaraan (Diperbadankan) or KWAP bought three million shares in MyEG, bumping up its holding in the e-government service provider to 297.79 million shares or an 8.25% stake. The purchase would have been much cheaper if it had been done after the polls because MyEG skidded to below RM1 last Thursday from RM2.60 before GE14.
The civil servant pension fund also bought 3.01 million shares in Prestariang Bhd on May 4 and 7. The technology and talent platform innovator too succumbed to heavy selling after GE14 amid concerns about its earnings prospects going forward with the change in federal government.
Filings show that Hektar Sdn Bhd sold 2.15 million units in Hektar Real Estate Investment Trust on May 4. Hektar owns 180.9 million units or a 39.1% stake in the REIT.
SMRT Holdings Bhd's biggest shareholder, Special Flagship Holdings Sdn Bhd, mopped up more shares in the company. On May 7 and 8, Special Flagship bought 7.31 million shares in the education group, raising its holding to 78.28 million shares or a 19.38% stake.
YNH Property Bhd's single largest shareholder, Datuk Dr Yu Kuan Chon, sold 6.29 million shares in the company on May 7 and 8, according to filings with Bursa. Yu still holds 166.48 million shares or 31.69% equity interest in the property developer.
Notable movements
Dialog Group Bhd's share price hit an all-time high of RM3.32 last Tuesday, outperforming its oil and gas peers. It has gained 30% year to date and 70.6% over the past 12 months from a low of RM1.88.
Filings with Bursa show that the Employees Provident Fund, which is Dialog's second largest shareholder after co-founder Tan Sri Ngau Boon Keat, bought 3.42 million shares in the company, bumping up its holding to 508.47 million shares or a 9.02% stake as at May 3.
KWAP bought a total of 1.83 million shares in Dialog on May 4 and 7.
N2N Connect Bhd's share price has soared nearly 60% since early April. As at last Wednesday, the stock had rebounded from a 14-month low of 67 sen on April 4 to RM1.07 — its highest level in seven months. The company provides online real-time trading platforms to capital markets in Malaysia, serving 70% of the brokerage firms. It has also established a presence in Hong Kong and Vietnam after acquiring Hong Kong-based AFE Solutions Ltd.
Interestingly, the cash-rich company has continued its share buyback despite the surge in its stock price. Filings with Bursa show that N2N bought 2.14 million shares on the open market at RM1.01 to RM1.03 on May 7 and 8. So far, it has bought 25.4 million shares or a 4.88% stake.
Save by subscribing to us for your print and/or digital copy.
P/S: The Edge is also available on Apple's AppStore and Androids' Google Play.