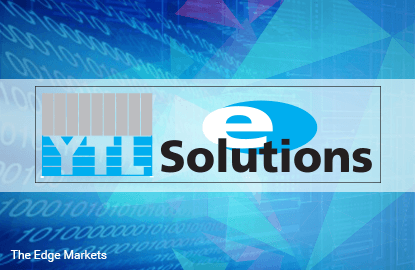 This article first appeared in The Edge Financial Daily, on December 10, 2015.
YTL E-solutions Bhd
WE first recommended YTL E-solutions (Fundamental: 1.95/3, Valuation: 1.1/3) on March 6. Since then, despite being mainly a dividend play, its share price has risen 6.6% to close at 53.5 sen. We continue to like YTLE as a defensive yield stock. 
To recap, the company's crown jewel is its 60% ownership of 30MHz of the 2.3GHz WiMAX spectrum, which it leases to YTL Communications, operator of the "Yes" mobile and Internet services. Under the agreement with the latter, the company will receive a minimum RM75 million annually or 15% of the WiMAX services revenue, whichever is higher. This spectrum sharing business is expected to remain YTLE's main earnings generator for the foreseeable future.
For FYJune2015, the Communications Technology segment, which owns the WiMax spectrum, contributed RM75.0 million or 85.7% of YTLE's total revenue and the bulk of earnings.
While earnings growth may not be 'exciting', steady cashflow from the spectrum sharing agreement has enabled YTLE to consistently pay dividends over the years. Dividends were raised to 4 sen in FY14, and maintained in FY15, up from 2 sen in FY11-FY13. At current price, this translates to a higher-than-market average yield of 7.5%.
 We believe this new payout level is sustainable, supported by predictable cashflow and a strong balance sheet.
YTLE has built up quite a cash pile with nearly zero borrowings. Net cash stood at RM205.4 million as at end-September, which is sufficient to pay dividends at FY15's level for about 4 years. Additionally, net cash is equivalent to 15.3 sen per share, or 29% of its market capitalization.
Aside from the spectrum sharing business, YTLE also creates content and delivers advertising on digital narrowcast media networks — including the digital "cube" fronting Lot 10 shopping center in the Bintang Walk area and on the Express Rail Link trains to KLIA.
YTLE is 74.1% owned by YTL Corp, which also controls YTL Communications.