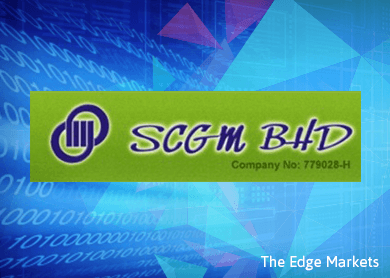 SCGM BHD
SCGM (Fundamental: 3/3, Valuation: 1.7/3) is one of InsiderAsia's Top 10 Stock Picks for 2015. The stock has been one of our best performers, having risen a whopping 52.3% since it was first featured in January.
We still like the company for its dominant position in the industry, hands-on management team, low-cost advantage, above-average ROE with little leverage and solid growth potential. 
Going forward, earnings growth will be underpinned by two recently commissioned fully automated forming-punching machines (from 10 units previously) as well as a new plastic cup line that will lift sales by 20% in FYApril2016.
SCGM will also benefit from low oil prices — hence lower resin raw material costs — and weak ringgit. Export currently accounts for about 45% of total sales, denominated mostly in SGD and USD.
The company intends to expand its export markets, now mainly Australia and Singapore. In particular, it plans to produce higher technology range such as airtight and watertight containers for developed markets. Export sales expanded at a 3-year CAGR of 14.0% to RM43.8 million in FY2014.
Based in Kulaijaya, Johor, SCGM is a leading manufacturer of thermo-vacuum formed plastic packaging — mainly disposable plastic trays and containers — with an estimated 70% market share in Malaysia. The company derives about 75% of its sales from the resilient food industry, selling to over 60 well-known brands such as Julie's, Munchy's Food and AEON. 
For 9MFY2015, net profit rose 15.6% y-o-y to RM10.4 million on the back of a 5.6% increase in sales to RM80.8 million. Net margin widened to 12.9% from 11.5% in FY2014, due to lower raw material costs, foreign exchange gains and economies of scale. 
Dividends totalled 9 sen per share for 9MFY2015. Investors can expect a final dividend payment in the last quarter. We estimate net yield at around 4.5-5%.
This article first appeared in The Edge Financial Daily, on May 8, 2015.