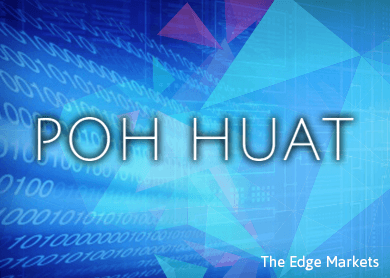 This article first appeared in The Edge Financial Daily, on December 18, 2015.
Sector Focus: Wood Furniture
Riding the US housing recovery
Wood furniture stocks have done very well this year against the lacklustre broader market. Largely export-oriented, the sector has benefited from the strengthening USD and recovery in the US housing market. 
To recap, the US housing market hit rock bottom in 2008 after more than a decade-long boom. Sales of US new homes plunged sharply to a record low level (see chart 1). After bottoming out in 2009-2012, housing starts began to show signs of recovery in 2013 — albeit still 30% below historical average. 
Malaysia's wood-related industry clusters stand to benefit from the unfolding economic recovery in the US. Blessed with rich and diverse forest resources, Malaysia has established itself as one of the world's major exporters of wood-related products. The recent sharp decline in ringgit has also enhanced the sector's export competitiveness against other furniture exporting countries. 
Given the favourable external environment, wood furniture makers saw their aggregate earnings surging 50% to RM187.3 million and total market capitalisation more than doubling to RM2 billion in the past one year. 
Wood product producers, which supply plywood, chipboard, particleboard and other wood products to the furniture makers and other downstream players, have largely moved in tandem with wood furniture stocks (see chart 2). Aggregate earnings for these companies soared 2092% to RM215.1 million while their market capitalisation jumped 150% to RM3 billion in the past 12 months. 
For upstream timber logging and processing companies, the favourable exchange rates and regional timber supply crunch could translate into near-term earnings upside. Nevertheless, many of these companies are also involved in plantation and were hurt by lower crude palm oil prices. As such, timber companies, as a whole, has not performed as well — their share prices moved in line with the benchmark index, FBM KLCI. 
Looking ahead, we think the US housing industry — supported by improving labour market — is positioned for steady growth in 2016 despite the rising interest rate environment. Current weak oil prices, which have slumped to multi-year lows, should continue to help put extra cash in the pockets of American consumers.
Since last October, InsiderAsia has picked four furniture stocks as proxies to the furniture export boom, namely Latitude, Poh Huat, Homeritz and Lii Hen (see table 1). All four companies are backed by strong net cash balance sheet — crucial for companies operating in cyclical sector — and have a good track record of paying dividends. 
Poh Huat is the best performer with its share price gaining 224% since first recommended, followed by Lii Hen (126%), Homeritz (111%), and Latitude (104%). The four stocks recorded an average share price gain of 141%, outperforming the 117% gain for the overall sector by some distance. 
Firms with local manufacturing base, such as Muar-based Homeritz and Lii Hen, operate in a rising cost environment. Upholstered home furniture maker Homeritz could experience higher raw materials and import costs (though somewhat mitigated by export sales) while Lii Hen could face supply constraints due to labour shortages.
Conversely, Latitude and Poh Huat are currently in sweet spots to ride the upcycle as they have shifted most of their labour-intensive production to Vietnam for its cheap labour force and attractive tax incentives. 
Poh Huat Resources Holdings Bhd
Poh Huat (Fundamental: 2.1/3, Valuation: 2.1/3), the country's third largest furniture maker, manufactures home and office furniture using natural veneer, solid and reconstituted wood-panels in lieu of timber. Its furniture range is marketed under 'AT Office Systems' and 'AT Home Systems'. 
The wood furniture maker derived 63% of its sales from the US and 24% from Canada with the remainder from UK, Malaysia, Singapore and the Middle East. As such, it will be less affected by the slowing local economy as the demand is primarily driven by economic growth in North America.
The company has manufacturing plants in Vietnam and Malaysia, after ceasing its China operations in 2013. The local operations have undergone a rationalisation exercise to focus on higher-margin office products while the Vietnamese operations focus on labour-intensive bedroom furniture, shipping some 63% of total sales. 
Poh Huat has pared down its borrowings over the years, gearing falling from 11.5% in FY10 to net cash of RM20.7 million as at end-July. Thanks to the higher sales orders and better economies of scale, ROE jumped to 19.7% from 8.1% over the same period. 
Peers Latitude and Lii Hen both reported stellar results for 3QCY2015. Poh Huat will be releasing its seasonally strong 4QFY15 results by end-December. We expect earnings for the quarter to be boosted by higher shipment from the Vietnamese arm, favourable exchange rates and margin improvement for the Malaysian operations.
Dividends have been on the rise for the past three years — dividends for 9MFY15 increased to 3 sen per share from 2.5 sen a year ago. In the last financial year, FY14, dividends totalled 4 sen, giving a yield of 2.1%.
Valuations are attractive relative to its positive sector outlook, earnings visibility and dividend upside. The stock is trading a shade higher the sector's trailing P/E of 10.8 times with a market capitalisation slight below its trailing 12-month sales.