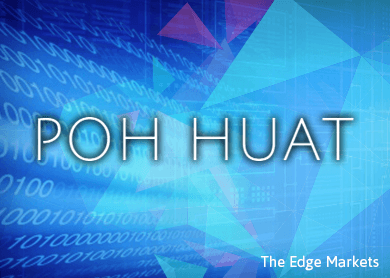 Poh Huat Resources Holdings Bhd
POH HUAT (Fundamental: 2.1/3, Valuation: 2.4/3) reported a fire incident at its facilities in Binh Duong, Vietnam, on August 24, involving a factory building and warehouse measuring about 10,530m2.
Total damages are estimated at US$2.4 million. This includes damages for factory buildings, ancillary structures and installation (US$431,528 or RM1.9 million), plant and machinery (net book value of US$283,667 or about RM1.2 million) as well as work-in-progress furniture parts, finishing materials and finished goods with carrying value of approximately US$1,654,097 or equivalent to RM7.2 million.
Management has stated that all of the assets, materials and finished goods are fully insured and is expected to have minimal disruption on its business, of about 5 days in regards to the affected facilities.
In the meantime, the larger of its two facilities in Vietnam, the factories in Dong Nai would be used to mitigate the production and delivery interruptions. The company also plans to increase production hours from a single shift of 12 hours to two 10-hour shifts to replenish the lost shipments.
Despite the fire, which will impact financials in the near-term, we believe that the underlying fundamental for Poh Huat remains intact.
To recap, Poh Huat is a pioneer in high-tech, eco-friendly manufacturing, using natural veneer, solid and reconstituted wood-panels in lieu of timber. Its furniture range is marketed under 'AT Office Systems' and 'AT Home Systems'. The company has manufacturing plants in Vietnam, Malaysia and South Africa. Vietnam shipped some 62.6% of total sales in FYOct2014.
Last month, the company proposed a 1-to-2 share split and a 1-for-4 bonus issue of warrants. The share split will subdivide every 1 ordinary share of RM1 to 2 shares of 50 sen each.
For 1HFY2015, net profit grew an outsized 43.2% to RM12.7 million on the back of a 11.8% increase in revenue to RM201.3 million, boosted by improved efficiency and economies of scale as well as increased new product orders from a broader customer base.
This article first appeared in digitaledge Daily, on September 9, 2015.