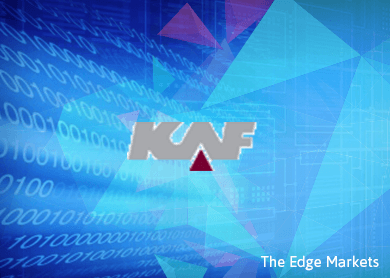 KAF-SEAGROATT & CAMPBELL BHD
KAF-Seagroatt (Fundamental: 1.45/3, Valuation: 2.0/3) is primarily a standalone stockbroking company — one of the few left in Malaysia. Prudently managed, cash-rich and severely undervalued, it is also shaping out as an attractive potential merger and acquisition (M&A) candidate.
KAF-Seagroatt has a solid debt-free balance with net cash of RM156.0 million, equivalent to RM1.30 per share or a whopping 75.6% of its market capitalisation. With enterprise value (EV) of RM56.3 million and EBITDA of RM19.6 million in FYMay2014, EV/EBITDA stood at 2.9 times. 
At RM1.72, the stock currently trades at 0.84 times its book value of RM2.04 per share, but its assets are also steeply undervalued. 
The crown jewel is a prime 0.79-acre land at Changkat Kia Peng, near Kuala Lumpur's Bukit Bintang area. The land was carried at RM5.7 million but was valued at RM82.0 million in an internal asset transfer exercise in 2013. This translates into a revaluation gain of RM76.3 million or RM0.64 per share. 
For 9M2015, its operating revenue fell 19.3% y-o-y to RM30.7 million, due to lower brokerage income and asset management fees. Hit by lower operating revenue and unrealised mark-to-market gain of financial assets, net profit plunged 63.2% y-o-y to RM5.0 million. The trailing 12-month P/E is 32.4 times, but stockbroking companies are subject to volatile market conditions and earnings.  
With heightened competition among the stockbrokers, it may eventually prove difficult to stand alone. Recent years have seen numerous M&A activities in the industry, with valuations ranging from 1.3 times book for Hwang-DBS to 1.77 times book for OSK Investment Bank. 
Its shares, however, are tightly held and fairly illiquid with founder Datuk Khatijah and her family holding a 73.33% stake.  
KAF-Seagroatt pays dividends consistently, with 7.5 sen per share paid in FY14, giving a decent yield of 4.4%. An interim dividend of 10 sen per share went ex last Friday and will be payable on 21 May 2015. 
This article first appeared in The Edge Financial Daily, on May 15, 2015.