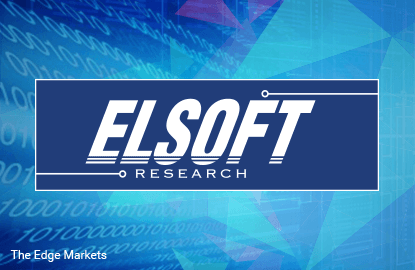 Elsoft Research Bhd
Elsoft Research Bhd (Fundamental: 2.55/3, Valuation: 2.1/3) was first recommended by InsiderAsia back in March 2015. It recently made its way into one of the top ten picks by InsiderAsia — and has since surged to a high of RM2.00 before closing at RM1.76 yesterday.
We are still sanguine on the Penang-based technology player, as it offers investors an exposure to the robust growth in mobile devices and the increasing use of LED (light emitting diode) in consumer products.
Earlier in Jan this year, the company completed its transfer to the main market and successfully renewed its pioneer status — enabling it to enjoy tax exemption for the next 10 years until 2025.
Elsoft's underlying business has been doing very well. Between 2010 and 2014, revenue grew at a CAGR of 41.4% to RM45.14 million, while net profit expanded 50.5% per year to RM20.13 million. Its ROE stands at an impressive 35.4%. The company runs a lean ship, with just 61 staff, translating into a high productivity of RM740,000 in revenue per employee.
Also, Elsoft has a strong balance sheet with net cash position of RM14 million or 8 sen per share, which is supportive of its minimum 40% dividend payout policy, and decent yields. Its dividend yield for 2014 was 4.02%. Given historical trends, investors should expect 2015's dividend to be declared in August.
Moving forward, Elsoft plans to expand its customer base and produce LED testing equipment for medical devices, which it expects to boost revenue by 20%. Meanwhile, its associate company, Lesoshoppe is expanding to Thailand, Indonesia and the Philippines.
The stock trades at a trailing 12-month P/E of 13.5 times, which is attractive relative to its strong double-digit growth.
This article first appeared in digitaledge Daily, on August 5, 2015.