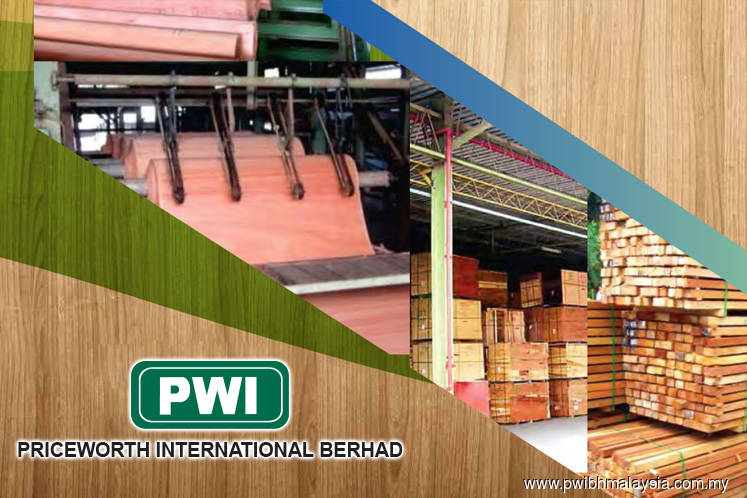 KUALA LUMPUR (Oct 7): Priceworth International Bhd today signed a log supply agreement with a unit of Innoprise Corp Sdn Bhd under which Priceworth will issue new shares to Innoprise, amounting to a 30% stake in the company, for logs supplied. 
In a filing with Bursa Malaysia, Priceworth said it had entered the log supply agreement with Rakyat Berjaya Sdn Bhd (RBSB), a subsidiary of Innoprise, the investment holding vehicle of Yayasan Sabah, pursuant to a memorandum of understanding signed earlier. 
Innoprise Corp will be entitled to appoint two directors to the board; it also has the right to appoint the chief executive officer upon the issue of the new shares following the completion and acceptance of a due diligence exercise within two months from the date of the agreement.
"With this, the Priceworth International Group will resume logging activities in the Yayasan Concession areas which will ensure a constant log supply for the Priceworth International Group's Plywood and Sawn timber mills. PWI also looks forward to the resumption of logging operations in Forest Management Unit (FMU) 5," Priceworth executive director Richard Koo said in a separate statement. 
Priceworth may negotiate a further log supply agreement, once it has received all logs under the agreement. 
Priceworth said the company and Yayasan Sabah will foster more downstream activities in Sabah's timber industry, while complementing each other's strengths in Sustainable Forest Management.
It said the partnership supports the call of Chief Minister Datuk Seri Panglima Mohd Shafie Apdal to create more employment opportunities for the people of Sabah and is aimed at helping Sabah's timber industry move up the value chain and produce higher-value wood products. 
"While this agreement would not have any material effect on the company for this financial year ending 2020, we expect this agreement to contribute positively to Priceworth's bottom line as soon as the next financial year," Koo said.  
Priceworth has been working on expanding its downstream operations, which include a new line for the production of container flooring. The resumption of Priceworth's operations and a sustainable supply of raw material would enable contribution of higher value-added products to the state's exports, it said. 
Priceworth closed unchanged at 5.5 sen, for a market capitalisation of RM225.22 million. The counter saw some 1.65 million shares traded.