This article first appeared in The Edge Financial Daily, on March 5, 2018.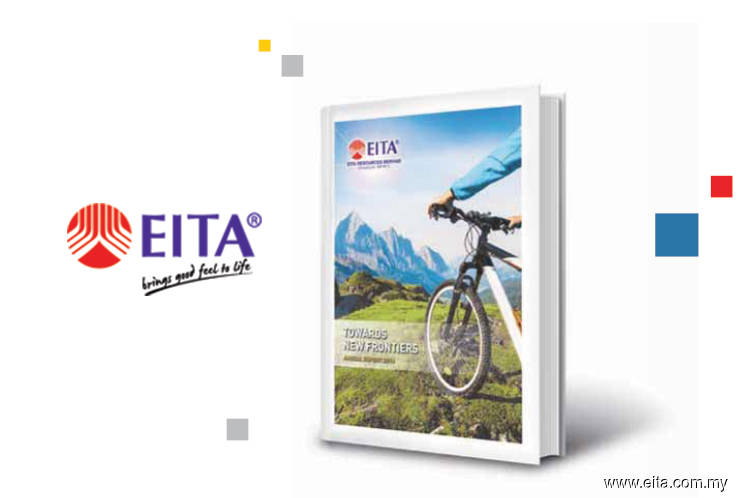 KUALA LUMPUR: Eita Resources Bhd expects its current financial year to be challenging amid the slowdown in residential construction activity. But the group is confident of growth in the longer term thanks to its public infrastructure projects, expansion in overseas markets and lift maintenance business.
Group managing director Fu Wing Hoong said it would be difficult for Eita to maintain the previous years' topline growth for the year ending Sept 30, 2018 (FY18).
"Part of the reason for this is that the MRT1 (Klang Valley mass rapid transit's Sungai Buloh-Kajang line) project was completed last year," he told The Edge Financial Daily. The group had won contracts worth RM94.3 million to provide lift systems for MRT1 underground stations.
"We've just got (contracts for) the MRT2 (Sungai Buloh-Serdang-Putrajaya line) but we think contributions will only come in for FY19," added Fu.
Last October, Eita was awarded RM69.8 million worth of contracts to supply and install 30 units of lift and 77 units of escalators for the elevated MRT2 stations, with completion expected by 2022.
Fu said while the group would try to maintain its growth in FY18, the focus will be on sustaining the growth beyond then. In the near term, he said the growth seen in the group's export markets could help to cushion the impact from the slowdown in the residential space. And in FY19, Eita could see a jump in earnings when contribution from the MRT2 project kicks in.
Eita's results for the first quarter ended Dec 31, 2017 (1QFY18) announced recently reflect the challenging environment the group is in currently. Net profit for the quarter fell 32.2% to RM7.1 million, from RM10.4 million a year earlier, on lower contribution from the manufacturing segment and due to an unrealised foreign exchange loss of some RM700,000.
Speaking about the group's export markets, Fu said the internal target for revenue from these markets to make up 50% of the overall revenue by 2020 remains intact.
"We still aim to achieve 50% of the total revenue in our export markets but it depends on some of the projects that we are getting as the infrastructure projects could be lumpy. What's more important is the growth seen in the export numbers over the last few years," he said.
In FY17, Eita's revenue contribution from the overseas markets stood at 21.6% or RM58.4 million, with a five-year compounded annual growth rate (CAGR) of 11.0%.
Fu added that in the medium term, Eita would continue to benefit from ongoing infrastructure projects. The group will be bidding for the light rail transit (LRT) Line 3 and other infrastructure projects that are available, he said.
"There are still ample job opportunities," he said. "I'll say in the next five to 10 years, there will still be jobs available for us."
With a strong cash balance of more than RM45 million, Fu said Eita has the advantage and capability to win jobs that require a strong cash flow.
Eita's current orderbook stands at more than RM220 million, but Fu pointed out that two-thirds of the group's divisions do not depend on orderbook. As such, this is not a good gauge of the group's performance in FY18.
In the longer term, Eita sees the lift and escalator maintenance services as an important segment. Currently, the group does maintenance work for over 90% of the lifts and escalators supplied, and the job only contributes about RM20 million or less than 10% of Eita's topline.
But the business would provide a recurring income for the group, said Fu.
On the group's capital expenditure, Fu said Eita would be building its test tower with work expected to be completed by the end of the year. It will cost Eita about RM20 million, which will be funded by both cash and borrowings.
Fu added that the Group also maintained its spending of about RM5 million over three years for research and development to develop the group's next level of competitiveness.
For FY17, Eita recorded a revenue of RM270.7 million and a net profit of RM19.8 million. Its revenue has a five-year CAGR of 6.9% while its net profit has a five-year CAGR of 7.5%.
At its closing price of RM1.67 last week, Eita's share price is at a trailing PE of 13.1 times, giving the group a market capitalisation of RM217.1 million.