This article first appeared in The Edge Financial Daily, on March 22, 2018.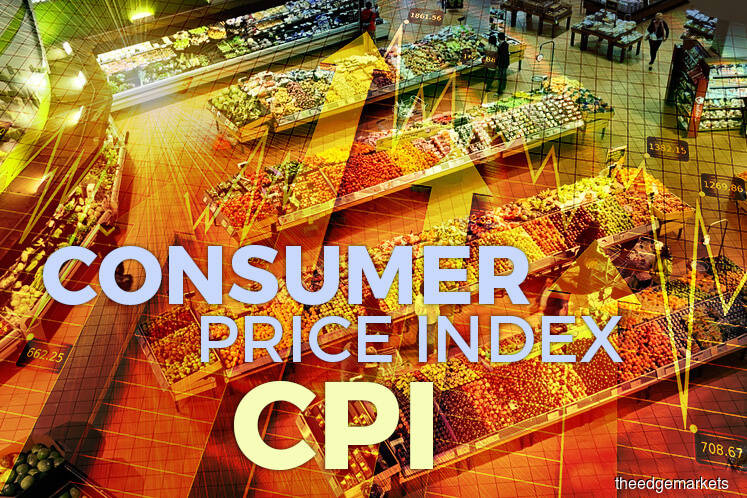 KUALA LUMPUR: The Consumer Price Index (CPI) grew 1.4% year-on-year (y-o-y) in February, due to diminishing food inflation and deflation in the clothing, transport and communication price indices.
This is well below January's reading of 2.7% and is the lowest inflation since October 2016.
"The moderation was generally expected but the level came in lower than our and market's expectations of 1.9%," UOB Group senior economist Julia Goh said in a note yesterday.
It also fell below CIMB Research's expectation of 1.9%. However, it came slightly closer to Nomura Research's forecast of 1.6%.
CIMB said the transport index slipped into deflation in February (-0.3% y-o-y versus +5.7% y-o-y in January) for the first time since December 2016 as the fuel index declined 1.6% y-o-y (+8.5% y-o-y in January).
Fuel prices, which now account for 8.5% of the CPI in 2018 (7.8% in 2017), are expected to remain a drag on transport prices in March, as average retail fuel prices fell 2.6% to 3.2% month-on-month over the March 1-21 period, added the research house.
Goh said February's CPI reaffirms a moderating inflation trend that started in mid-2017, adding that the downshift accelerated amid a high base effect when inflation spiked to 4.5% in the same period a year ago.
"We expect headline inflation to hover around 1.3%-1.4% in March, or 1.8% in 1Q18 (first quarter of 2018). We maintain our full-year inflation forecast of 2.5% in 2018," she said.
CIMB said the February reading likely marks the lowest point for headline inflation this year. The research house has maintained its headline inflation forecast at 2.9% in 2018.
Nomura, too, expects headline inflation to remain broadly stable in March before rebounding in April, when the base effect will reverse.
Commenting on the overnight policy rate, UOB said it maintains its year-end projection of 3.25%, implying no further rate adjustments for the year, said Goh.
"If incoming data suggests that growth could overshoot official forecasts of 5%-5.5%, this raises the odds of another hike this year," added Goh.