This article first appeared in Personal Wealth, The Edge Malaysia Weekly, on April 17, 2017 - April 23, 2017.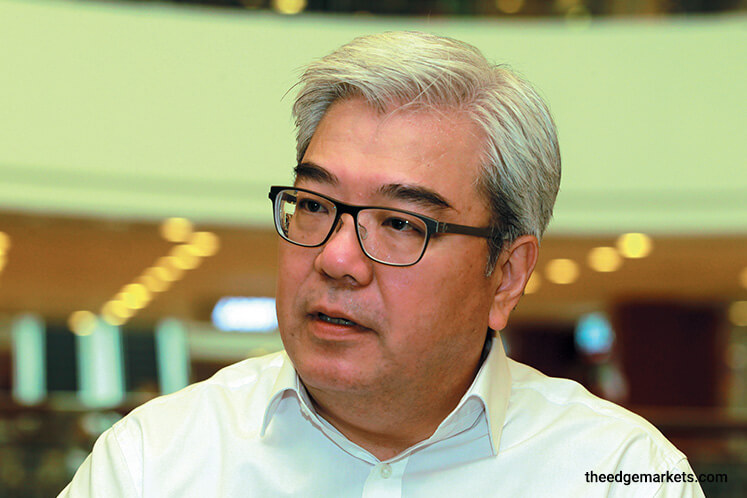 A secondary market for interest schemes would provide more liquidity for investors and allow them to cash out before the maturity date. It would also enhance transparency in the interest scheme industry, says Choo Chin Thye, co-founder of the Federation of Interest Scheme Operators Malaysia Bhd (Fisom). 
An online platform should also be created for this secondary market, he adds. This would allow investors to trade their interest and keep abreast of various interest schemes and their operators so that they can make informed decisions before trading on the secondary market. 
"For example, they could click on the company's name and look at its financial health and [historical] growth. They should be able to see the repayment records of the schemes offered by these companies as well," says Choo.
"Ideally, we could have a financial analyst look into the profiles of the companies and schemes and provide a report, just like in the capital markets. This is what Fisom is aspiring to do."
Choo, who is a practising lawyer, was the moderator of and a speaker at the "Investment Schemes: Catalyst of Growth, Branding & Innovation" session at the recent National Interest Schemes Conference 2017. Organised by the Companies Commission of Malaysia (CCM), the conference was held to promote interest schemes as an alternative way for small and medium enterprises (SMEs) to raise funds. 
The online platform could also help interest scheme operators to market and distribute their products to investors without the need for an intermediary, he adds. This would help them save on distribution costs. 
Datuk Norman Abdul Halim, executive president at KRU Studios Sdn Bhd, says the savings could be used to reward investors on a quarterly basis. "Instead of paying third parties — such as agents and brokers — a commission, they could use the savings to reward investors immediately, which would make interest schemes more appealing.
"This is what I have been discussing with wealth managers in Hong Kong, who are offering products that give annual returns of 18%. These products provide quarterly payments. If this could be adopted by interest scheme operators, it would differentiate them from other investments such as unit trusts that pay out dividends only once a year."
Norman, who was a speaker at the session, says the online platform and quarterly payments could help operators market their interest schemes and raise funds more efficiently.
According to Tommy Lim, a licensed interest scheme operator and chief executive director of ICT Zone Ventures Bhd, operators find it challenging to market their products. He has used both in-house sales professionals and third-party agents to market his scheme, but they were not successful. 
"We hired salespeople from the unit trust industry as we thought they were the right people to sell this product," says Lim. "But they found it a challenge as people were not familiar with interest schemes," he adds. 
"When we used agencies to market this product, we found that we needed to ensure they did not misinterpret our scheme and oversell it. Also, these agencies tend to charge high commissions." 
The high distribution cost increased the company's cost of funding, which was reflected negatively on its books.
Norman says interest scheme operators should consider offering higher returns to attract investors (the average return is currently 8% per annum). However, Lim says the returns should be based on the fundamentals of the business. 
"It is always the higher, the merrier. But returns should be based on the fundamentals of the business. I think this is one of the things that CCM is looking into. During the interest scheme application process, CCM always asks if your fundamentals are able to sustain the rate you want to offer," he says. 
CCM plays a key role in lifting the standards of the interest scheme industry, says Norman. "The registrar should be prudent and not allow all kinds of companies to come in because even if one or two of them fail, the rest will be affected."
The Interest Schemes Act 2016, which came into effect in January, is the first independent legislation governing interest schemes. It provides stronger investor protection and greater regulatory powers for CCM.