This article first appeared in Digital Edge, The Edge Malaysia Weekly, on February 8, 2021 - February 14, 2021.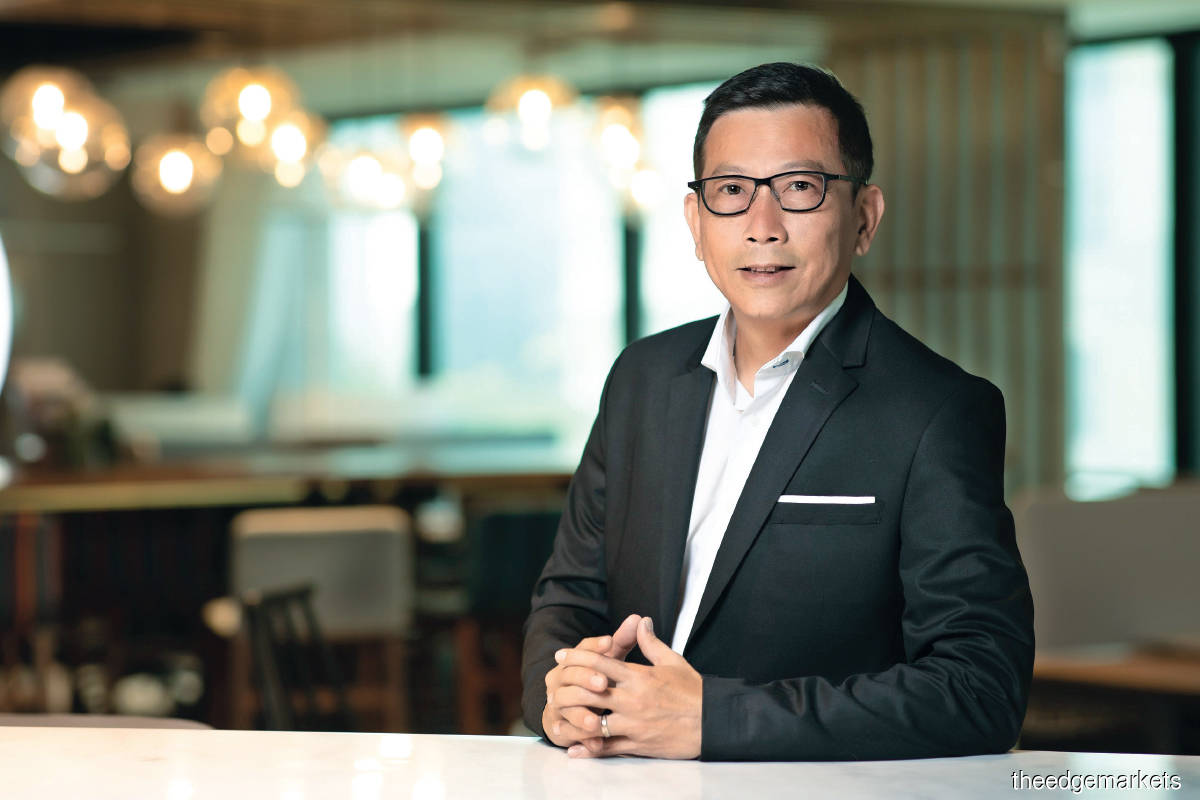 For many organisations, the "future of work" signified a long-term strategic idea. However, the pandemic has propelled businesses into the future of work faster than ever before, reports Forrester Consulting, a consulting division under market research company, Forrester.
Forrester is known for providing in­sights on the impact of technology on both its clients and the public. As both automation and the pandemic have shifted the way we work, the report adds that almost half (48%) of the survey respondents expect to increase spending on robotic process automation (RPA) in the next year by 5% or more.
These companies are using RPA to increase agility and resilience in their supply chain operations, address cost pressure by automating back-office and operational tasks as well as to support remote workforces, the report says.
What is RPA?
There are no physical robots in RPA, even though the name might suggest it.
RPA refers to software robots that are usually integrated into daily work-life to help with repetitive tasks. They are often referred to as digital assistants that are programmed to use technology the way humans do.
Global RPA software revenue is projected to reach almost US$2 billion in 2021, which is an increase of 19.5% from 2020, according to Gartner, a global research and advisory firm and member of the S&P 500.
The report further adds that it will continue to grow by double-digit per­centage terms.
"The key driver for RPA projects is their ability to improve process quality, speed and productivity, each of which is increasingly important as organisations try to reduce costs during Covid-19. The trend isn't going away anytime soon," says Fabrizio Biscotti, research vice-president at Gartner.
Automation has been a major force in reshaping work long before the pandemic. But now, RPA is taking on a new sense of urgency, says Chris Loo, managing director (Southeast Asia) of UiPath, a global software company that develops a platform for RPA.
What can RPA be applied to?
Telkomsel, one of Indonesia's leading telecoms companies serving over 170 million customers, happens to be one of UiPath's clients.
"Telkomsel's employees used to pore over hundreds of invoices each day. As the hours dragged on, monotony and fatigue would set in. Today, this part of their job has been automated and they are able to work on more value-added tasks such as data analysis and exception handling," says Loo.
Telekom Malaysia, another client of UiPath, has also started its RPA journey. "There are now over 100 processes in its automation funnel across 10 different divisions. For this year, the group IT and digital department is no longer sponsoring the automations and instead, every department has allocated a budget towards RPA," adds Loo.
What is low code automation?
Low code automation allows people with limited coding experience to build their own automation solutions.
UiPath recently launched UiPath Apps, a web-based drag-and-drop business application studio that enables citizen developers to build and deploy enterprise grade applications that deliver automation solutions.
"Previously, automation would be a 'top down' initiative with senior management leading the charge and often deciding what should and shouldn't be automated," says Loo.
With automation that is more accessible, employees are empowered to improve their productivity and automate tasks that are suited to them.
Relevance to SMEs
The cost of deploying and implementing RPA has dropped, claims Loo, and unlike large companies, small and medium enterprises (SMEs) are better positioned to implement new technologies.
"SMEs have a flatter, more decentralised organisational structure with fewer levels of approvals needed, thus making introduction easier as well as smoother testing and deployment stages," he explains.
More importantly, by quickly responding to changing market demands, RPA allows SMEs to scale quicker. "Automation helps SMEs scale more sustainably and makes them more agile as they are able to cope with unpredictable events better," Loo adds.
There is a clear need for an employee-sensitive and people-centric approach to digital transformation. The report also found that a large proportion (57%) of respondents said employees are either "moderately anxious" or "very anxious" about the impact of automation and the crisis on their ability to succeed in their jobs.
Before attempting any process automation, RPA teams should carefully analyse the proposed process, says Loo. Analysis should include closer scrutiny of how the process works, how employees view it and if there is the underlying rules-driven data to support its potential automation.
Having your employees play a part in the automation journey is vital, he adds. A comprehensive internal rollout strategy should be developed to educate and reassure employees, solicit feedback and engage them as part of implementation.