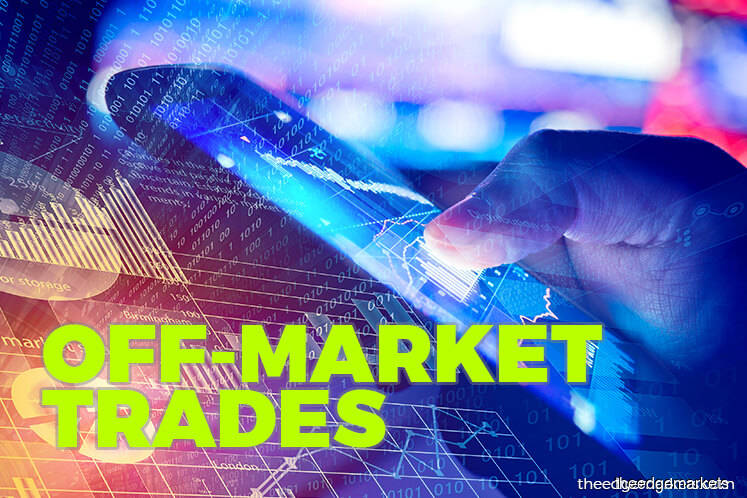 KUALA LUMPUR (March 1): Some 17.63 million shares representing a 17.16% stake in Industronics Bhd had been traded off-market today.
This dwarfs the 16,000 shares of the company traded on the open market of Bursa Malaysia on the same day.
Bloomberg data showed that the shares were sold in a single block, at 16 sen per share — a discount of 11.11% to its closing price of 18 sen apiece in the open market — for a sum of RM2.82 million.
It is unclear who were involved in the transaction at press time.
Based on Industronics' corporate announcements over the past year, its biggest shareholders include Hong Kong-based Sunny Luck International Ltd with a 17.05% stake, Luk Tung Lam with 8.63%, and Lissington Ltd with 8.32%.
Between May 2017 and February 2018, the group also saw three parties — Yeoh Eng Kong, Zhou Qi Lin and Cranberry Star Asia Investment Ltd — ceasing to be substantial shareholders in the company.
The company's losses narrowed in its fourth quarter ended Dec 31, 2017 (4QFY17) to RM492,000 from RM4.75 million previously, thanks to lower cost of sales and lower operating expenses in the quarter.
However, quarterly revenue slipped 5.4% year-on-year to RM14.38 million from RM15.2 million, due to lesser revenue contribution across all operations, offset by lower adjustments in the period.
Net losses for its full-year ended Dec 31, 2017 (FY17) more than halved to RM6.2 million from RM12.82 million the year before, thanks to higher gross profit and lower operating expenses.
Full-year revenue more than doubled to RM75.32 million, from RM30.87 million in FY16, thanks to a significant rise in revenue contribution from both its electronic and system integration division, and other operations.
Shares of Industronics closed half a sen lower at 18 sen, giving it a market capitalisation of RM18.5 million.