This article first appeared in City & Country, The Edge Malaysia Weekly, on February 1, 2021 - February 07, 2021.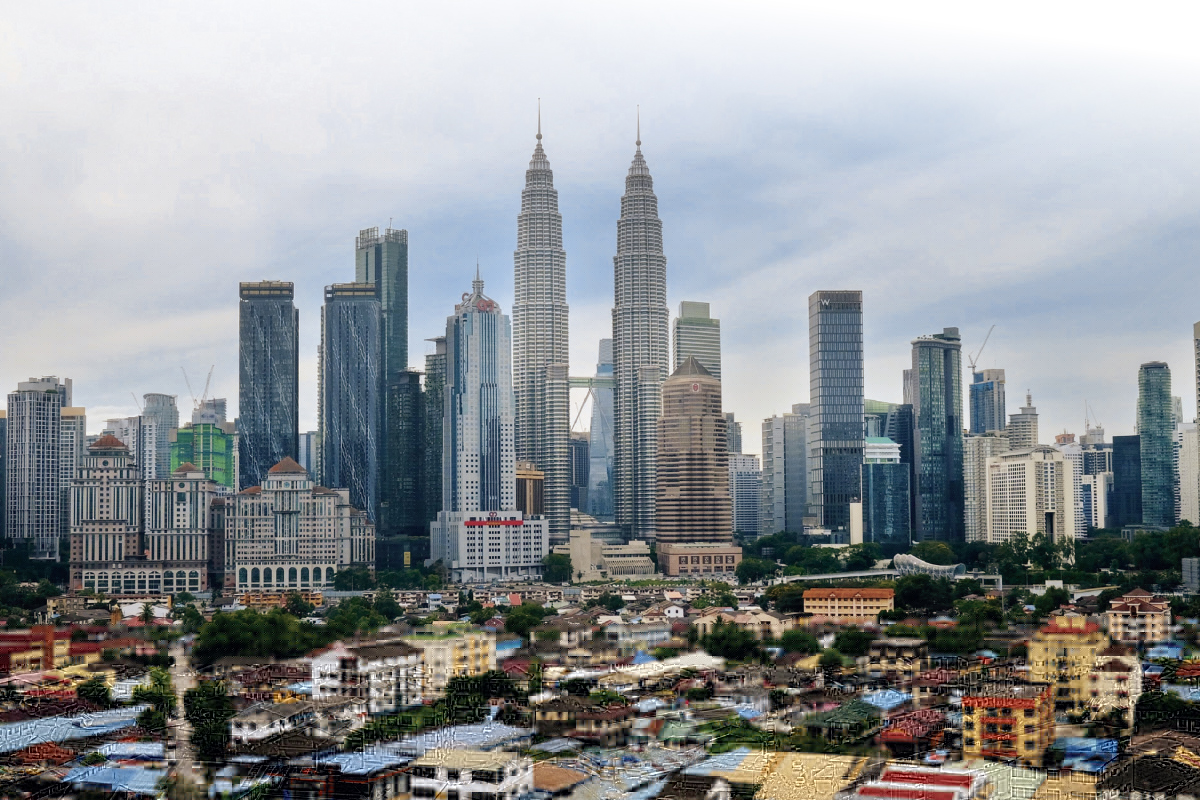 While patronage-reliant property sectors such as hotel and purpose-built retail were severely battered by the Covid-19 pandemic, the industrial sector continues to be the bright spot in the otherwise gloomy real estate market, said CBRE | WTW group managing director Foo Gee Jen during the virtual press launch of the property consultancy's Real Estate Market Outlook 2021 report, titled "Restart the Uneven Recovery", on Jan 25.
According to Foo, regional logistics and warehousing will be a primary prospect for the sector in the long term. "The growing demand for last-mile delivery facilities is in line with the expansion of e-commerce and the expectations of an increasingly sophisticated market," he said.
The report notes that the rapid growth of e-commerce had led to more than RM100 billion worth of investments in 2020 and an improved logistics sector and warehouse demand.
Meanwhile, other areas such as pharmaceuticals and medical supplies and equipment are also expected to see strong growth. "We expect to see more new ventures and aggressive expansion in the rubber glove and protective equipment industries. As far as the industrial sector is concerned, these will be the growth areas," Foo said when presenting the Klang Valley market outlook.
According to the report, the emergence of demand for personal protective equipment (PPE) and the boom in e-commerce usage had driven investments totalling about RM37 billion since the start of the pandemic. "Healthcare is definitely an area that will grow strongly even beyond this pandemic, owing to the rising awareness of quality and healthy living," Foo said.
He also highlighted the demand for data centres. "Data centres are a niche sector that has received many enquiries in recent years amid digitalisation, with the main contributors being Industrial Revolution 4.0 and e-commerce. As Malaysia is very stable in terms of geography, we are well positioned for data centres."
In Johor, the Microsoft data centre in Kulai and the establishment of the Kulai Iskandar Data Exchange (Kidex) are expected to attract more investments to the area by Microsoft-linked network companies in the near future, said CBRE | WTW director Jonathan Lo in presenting Iskandar Malaysia's market outlook.
According to the report, the 745-acre Kidex is set to be the second regional data hub in Malaysia after Cyberjaya. "Its proximity and fibre connection to Singapore is an opportunity for Kidex to be an alternative data hub for Southeast Asia. Upon its full operation in 2023, Kidex is anticipated to generate RM17.5 billion in investment value and create 1,600 job opportunities," it said.
Last year, Johor also saw the entry of new international player Electronic Manufacturing Services (EMS) into its market. "EMS has its first Southeast Asian manufacturing site in Iskandar Malaysia, complementing its other sites across Europe and China," said Lo.
"We also witnessed quite active acquisition of industrial land in Iskandar Malaysia in 2020. For instance, about 170 acres in Southern Industrial Logistics Clusters (SILC) were acquired at about RM430 million last year while another transaction of about 77 acres in Senai Airport City was done at about RM100 million," Lo added.
He also noted that the long-awaited Singapore-Johor Bahru Rapid Transit System (RTS) — construction on which finally started last November with passenger services targeted to begin by end-2026 — is expected to have a spillover effect on most property subsectors, including logistics and manufacturing, tourism, retail, hospitality and residential. "The kick-off of the RTS is going to boost investor confidence in Iskandar Malaysia," he said.
In Penang, more purpose-built worker dormitories are expected to come up in the vicinity of major industrial parks in Seberang Perai, noted CBRE | WTW director Peh Seng Yee. "New manufacturing investments are expected to remain encouraging in 2021. Transaction activities are expected to remain active, while prices and rents remain stable amid the pandemic," he said.
In presenting the Sarawak market outlook, C H Williams Talhar Wong & Yeo Sdn Bhd managing director Robert K S Ting highlighted that the focus in 2021 is the oil and gas (O&G) industry in Bintulu and Miri as well as the agriculture and logistics sectors for other parts of Sarawak with good road networks. 
"Shell Malaysia's relocation of its HQ operations to Miri is expected to affect the economic growth of Miri as well as Sarawak's O&G industry. Also, the petrochemical hub in Tanjung Kidurong will propel Bintulu's status as a green industrial city with efforts to concentrate on downstream activities," said Ting.
For Sarawak, the industrial sector is expected to remain stable in 2021 on the back of government support for small and medium enterprises, said Ting. "Despite the temporary slowdown in this sector, the supply chain, logistics, warehousing and distribution hubs still play an important role and see increased demand."
Meanwhile, the approximately 60% completed Pan-Borneo Highway and coastal road will open up more areas for development as well as facilitate the flow of goods and services, boost industries and attract investments, Ting said.
Residential and purpose-built office sectors
For the residential sector, Foo notes that the market will be less dependent on foreign buyers and developers will be more focused on building for the locals. "Nonetheless, we believe properties in the right location will still be able to attract foreign investments, with sales to be done virtually," he said.
Meanwhile, the government's Home Ownership Campaign and additional incentives such as stamp duty exemptions are expected to spur property purchase by first-time homebuyers, while other government measures such as the 0% real property gains tax and the lifting of 70% financing margin will help stimulate the property market, the report notes.
Nonetheless, high-end and luxury residential properties are expected to see slower take-ups and sales rates compared with properties in the lower price range. "Overall prices are likely to move sideways for the mid-range and affordable segment. However, price correction is anticipated for the higher-end products," Foo said.
In the commercial sector, the incoming supply of 6.1 million sq ft of office in the Klang Valley from 12 purpose-built office buildings raises concerns of an increase in vacancy rates if all the projects are completed in the next three years. "The situation we are facing is not really due to the pandemic but, rather, oversupply. This will put a lot of pressure on ageing and B and C grade buildings.
"With the work-from-home culture, we also expect weaker office demand, which will impede the growth of rents and yields," said Foo. "We foresee that rents and yields will compress further and landlords will prioritise tenant retention for 2021 and beyond."
In addition, the report also highlights the demand for global business services (GBS), supported by government initiatives. "Multinationals are setting up their shared services operations in Penang, including GBS companies with manufacturing facilities, and this may enhance positive growth for the office sector," it said.
Purpose-built retail and hotel sectors
The purpose-built retail and hotel sectors were most affected by the pandemic as nationwide lockdown measures were imposed and international borders remain closed. According to the report, the number of tourist arrivals in January-September 2020 decreased by 78% year on year to 4.3 million.
Purpose-built retail properties in the Klang Valley saw vacancy as high as 16% as footfall in most of the major malls had dropped at least 30% to 40% even during the Recovery Movement Control Order, said Foo. "Most of the major malls were able to recover only 70% of their normal footfall and we believe neighbourhood retail centres will be doing a lot better than regional shopping malls," he added.
Hotels have been struggling with low occupancy and room rates. "While some hotels in places like Penang, Melaka and some of the island resorts were able to enjoy a mini recovery, with occupancy rates as high as 50% to 60% when domestic travel was allowed, the Klang Valley hotel sector was not as fortunate, as it is dominated by business-class hotels," Foo said.
According to him, the average occupancy rate in the Klang Valley was as low as 30% and the average room rate fell 40% to 45% to RM213. "Nevertheless, hotel operators in KL have been innovative. Among other things, they have been operating at half capacity to maintain a low overhead. Some hotels have also moved into co-working, food delivery and extending housekeeping services to homes," he said.
As for the hotel sector in Sabah, C H Williams Talhar & Wong (Sabah) director Cornelius Koh said the state capital would continue to be promoted as a leisure destination and the market would be domestic-driven. "The focus will be more on domestic tourism, in particular nature-based tourism, as it will be some time before international tourism comes back," he said.  "In terms of nature-based tourism, Sabah has much to offer. For example, the state also has two other mountains, Mount Trusmadi and Mount Tambuyukon, that are not as well promoted as Mount Kinabalu, which may interest nature lovers."
Meanwhile, the government has been promoting domestic tourism by offering incentives such as tourism and service tax exemption for accommodation and income tax relief of RM1,000 for tourism expenses. "Nonetheless, the recovery of the tourism sector would depend on the Covid-19 situation and the availability of a vaccine," said Foo. He expects international borders to remain closed at least until 2022, as he believes it would take several years for everyone to be vaccinated.
"Generally, we believe the economy's recovery will either be K- or W-shaped. In the K-shaped recovery, some sectors will do better while others will not, whereas in the W-shaped recovery, things will yo-yo and go up and down, depending on the Covid-19 situation," Foo said.